Books
My closest companion on these endeavors is my camera and it gets a lot of use documenting my results – mostly in the form of pictures, but occasionally I take the time to make a Video. This year I decided to release my first books in order to elaborate complex topics. The first volume has just been released and focuses on Horns and Headdresses made of thermoplastic materials. Volumes 2 and 3 will continue where the first book left off and deepen the matter by teaching the reader how to work with casting resin, how to make hoof-shoes and everything else needed for making a Faun costume.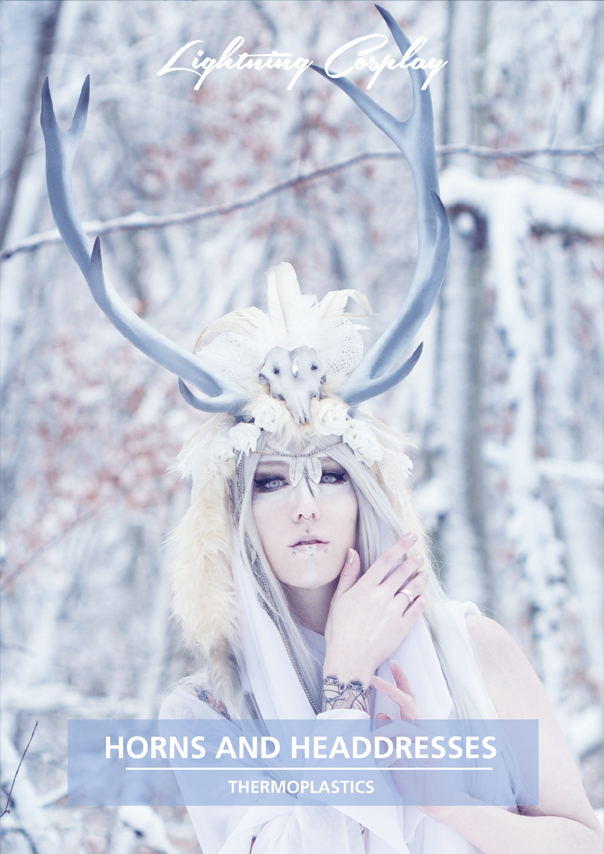 Horns and Headdresses!
This book is aimed at costume enthusiasts, craftsmen, hobby elves, Cosplayers and everyone who wanted to be a mythical creature at some point. Over the last two years, I have done a lot of fiddling and experimenting with new methods, mostly concerning new ways on how to make horns and antlers. Two of them are shown in this book, with over 200 new pictures, step-by-step tutorials and a lot of helpful tips.
More than 200 new pictures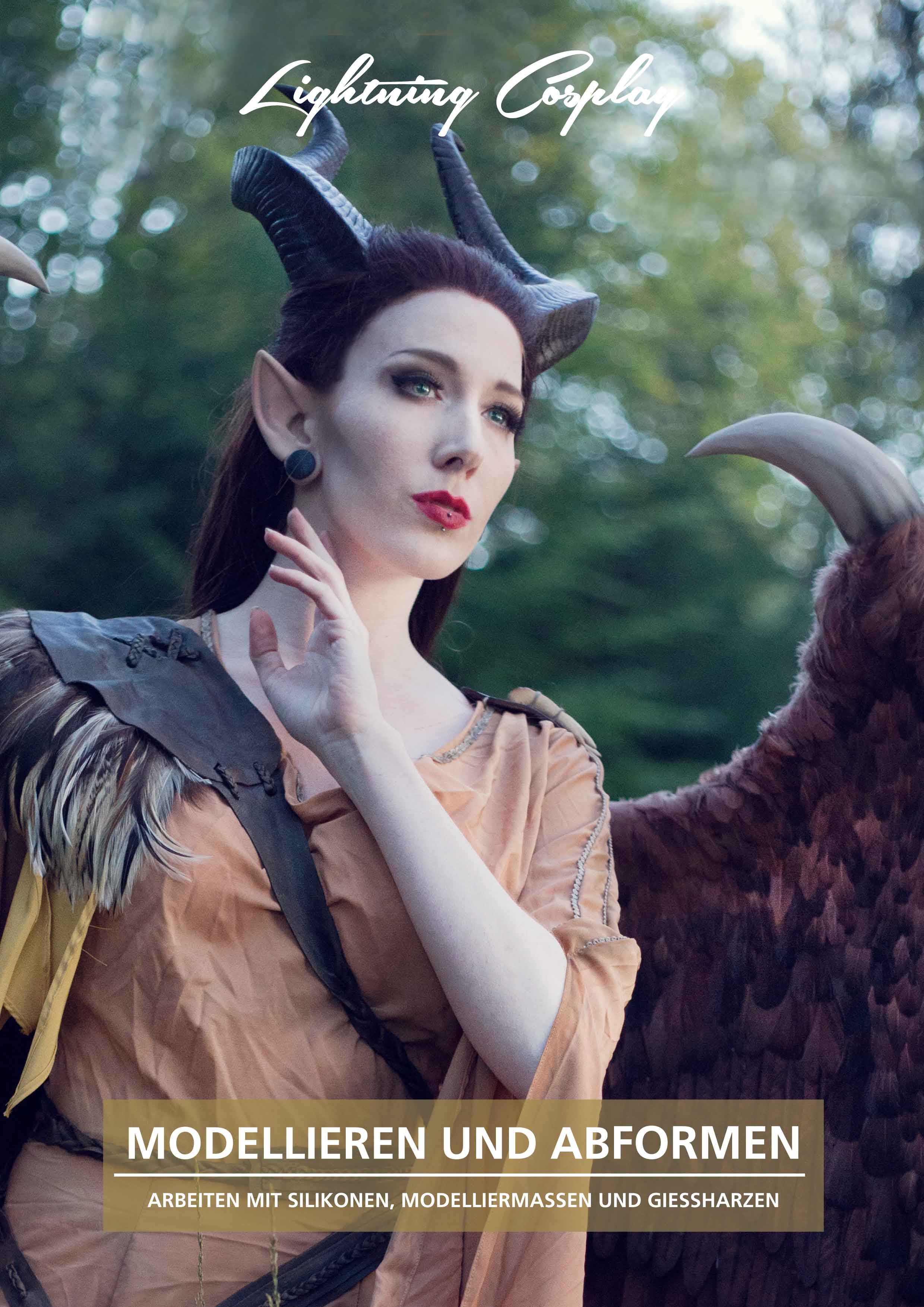 Mold Making and Casting
In the second volume more methods on how to make your own horns, headpieces and various other things will be introduced. How to sculpt horns and how to create a silicone form will be explained in detail, followed by instructions on how you can then reproduce your masterpiece with casting resin any number of times. In addition of that, the materials and tools needed will be discussed, as well as the most important things you need to know when using these techniques.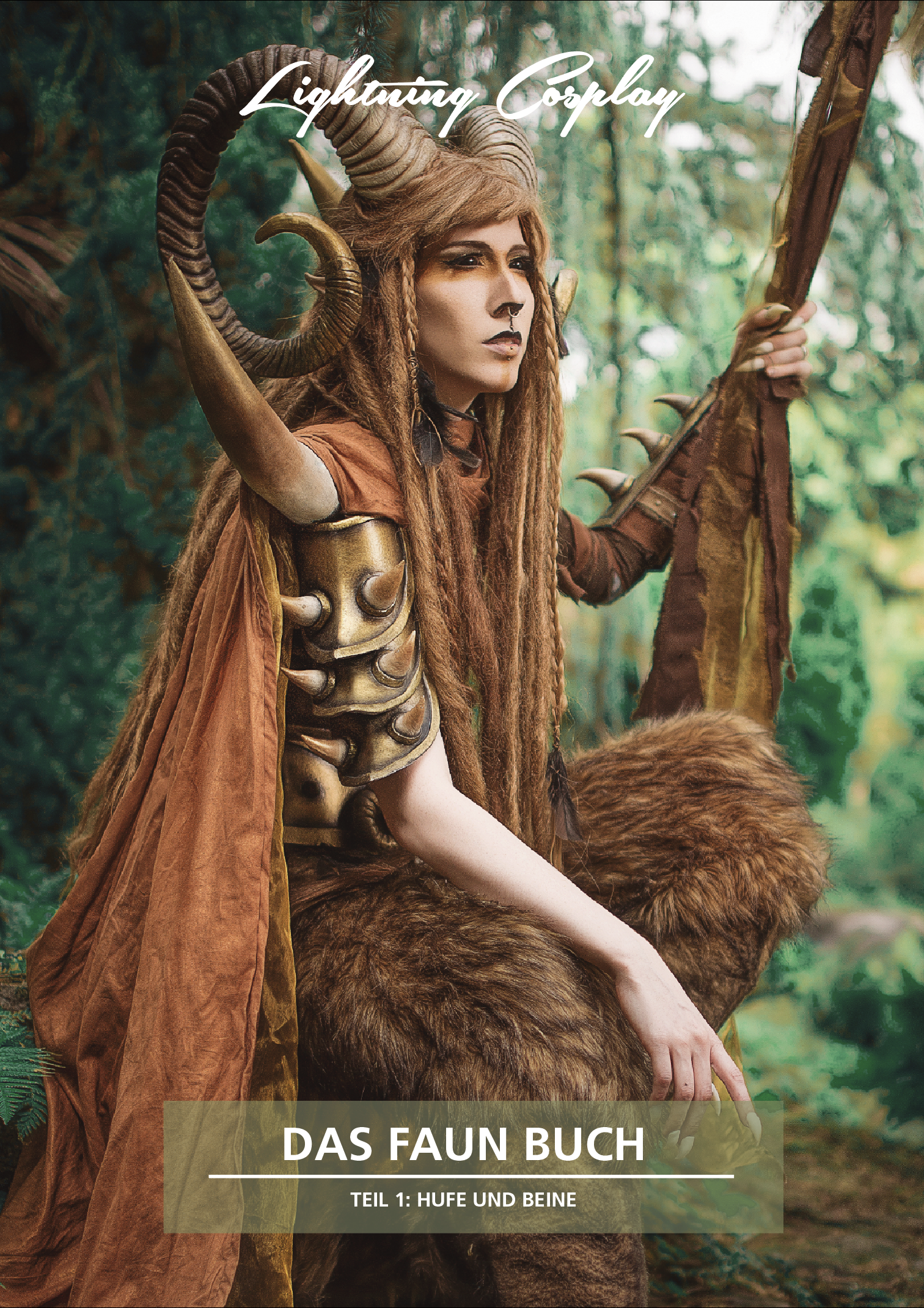 The Faun Book

This book teaches you everything about how to create hooves for your Faun costume. The hooves are the most critical part, because they can turn out very uncomfortable when you do it wrong. In the book are shown 4 different methods how to make hooves. Step by step tutorials make it easy to follow.
English and German Verion