Ygritte – Weathering the Cloak
Sometimes your costume need a good weathering to look more authentic. Especially movie costumes like this one have often an elaborate weathering. First you need the pattern for the cloak. I could not find any patterns in the internet, so I created my own and they worked very well.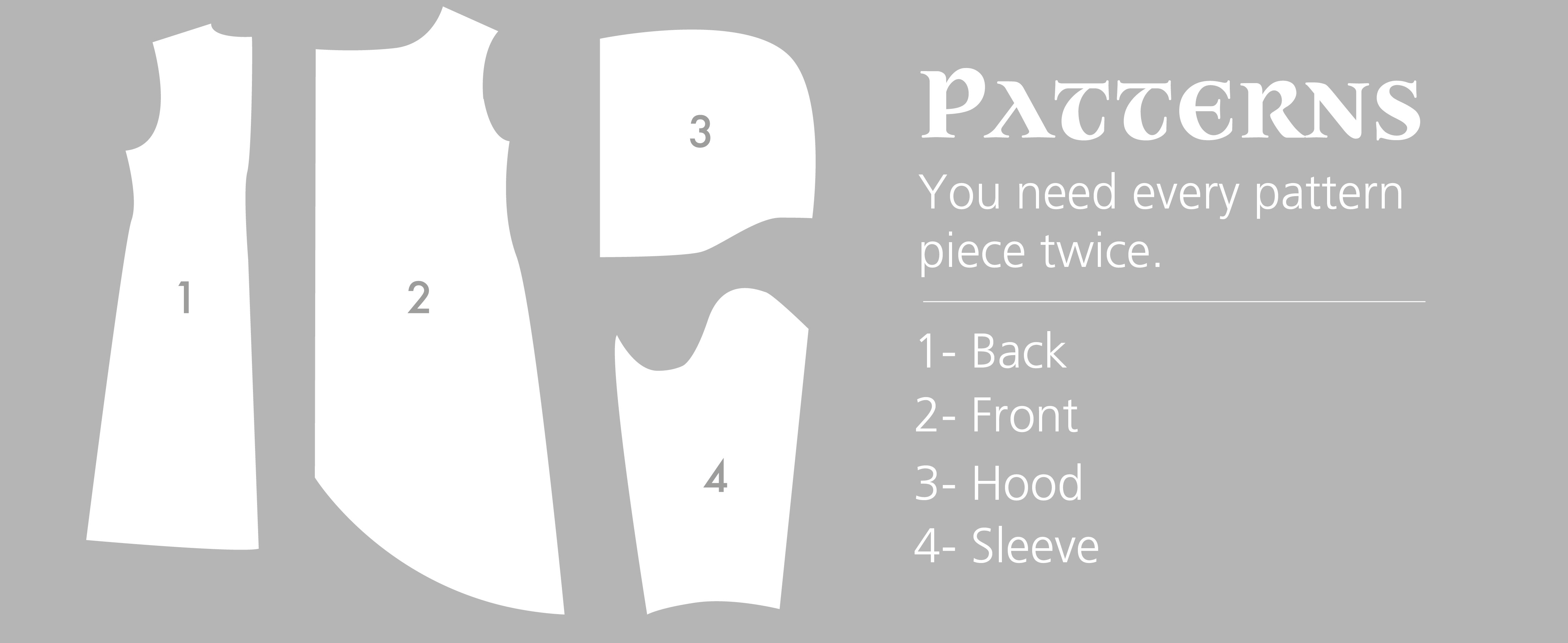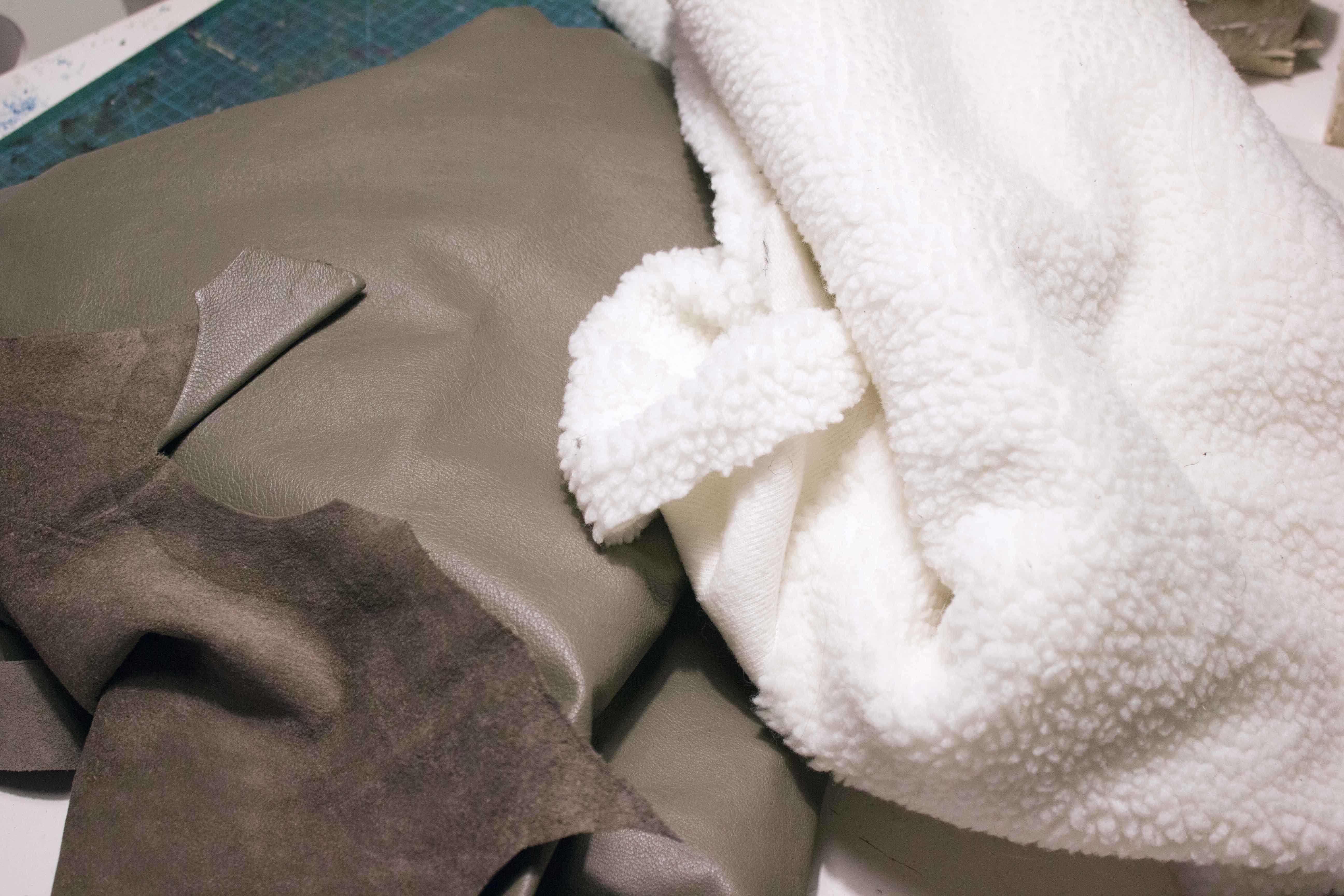 For this cloak I used real leather which I bought at LA Fashion District and some white fake fur. I think for this costume it is important to use real leather. This is a very realistic costume, it´s pretty different then most of my costumes, so I tried to use authentic materials.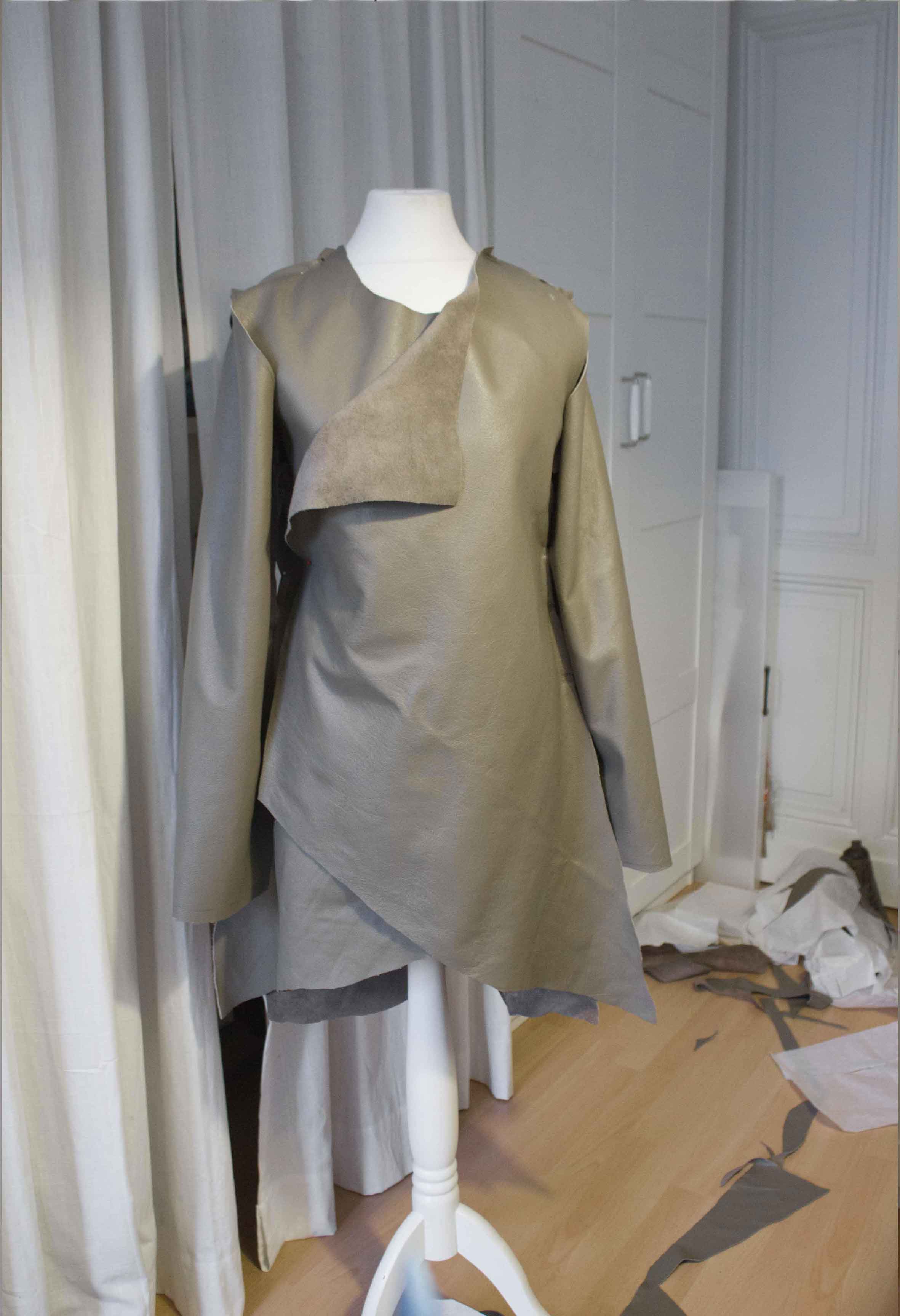 Before I screwed everything together I always make a test how everything will look like. I just pinned it together with needles.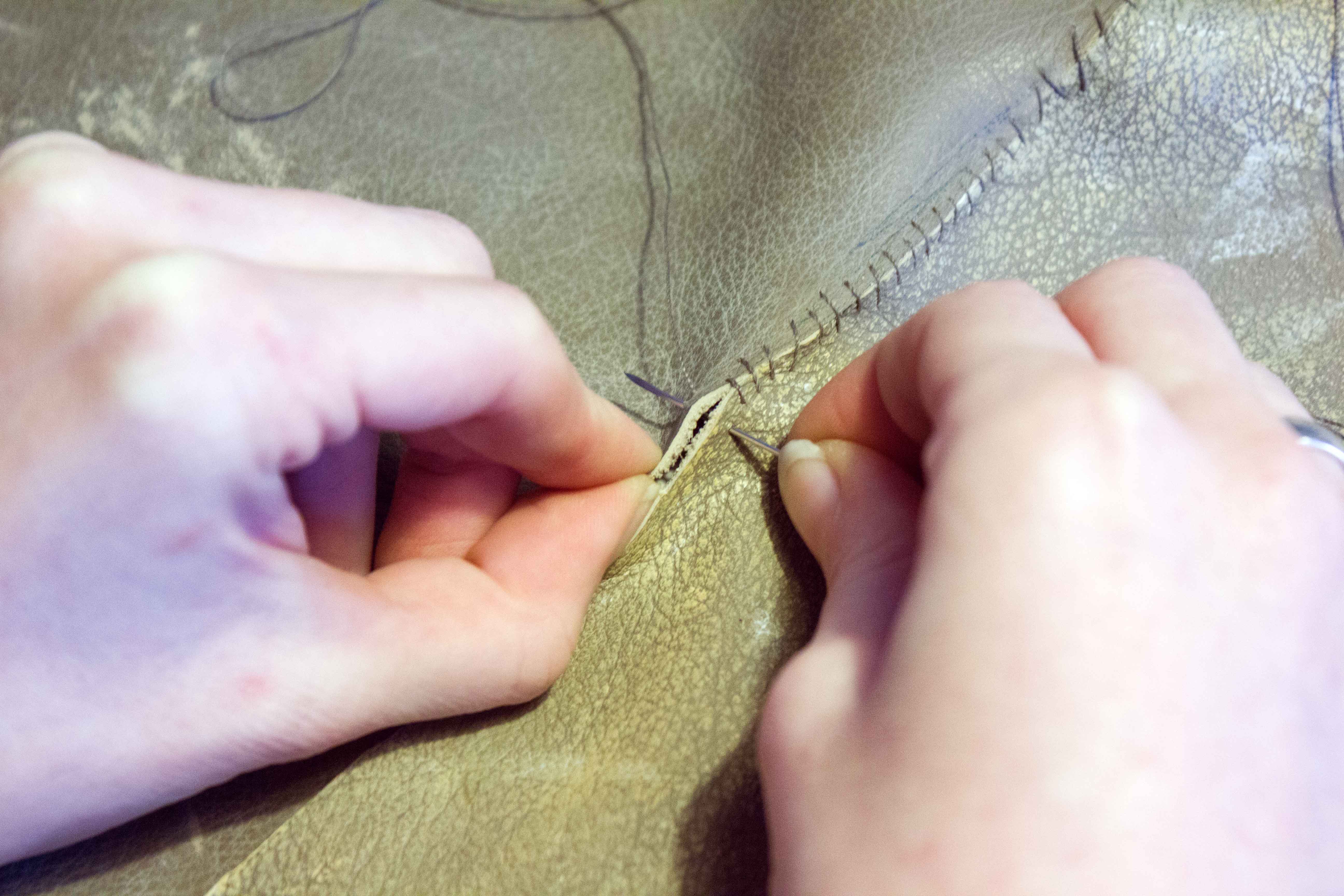 I am pretty sure wildlings don´t have sewing machines. So I decided to sew the whole outfit by hand. It took me 4 days to for the whole cloak but I really like these rough seams. For sewing leather you need a leather needle and very thick yarn.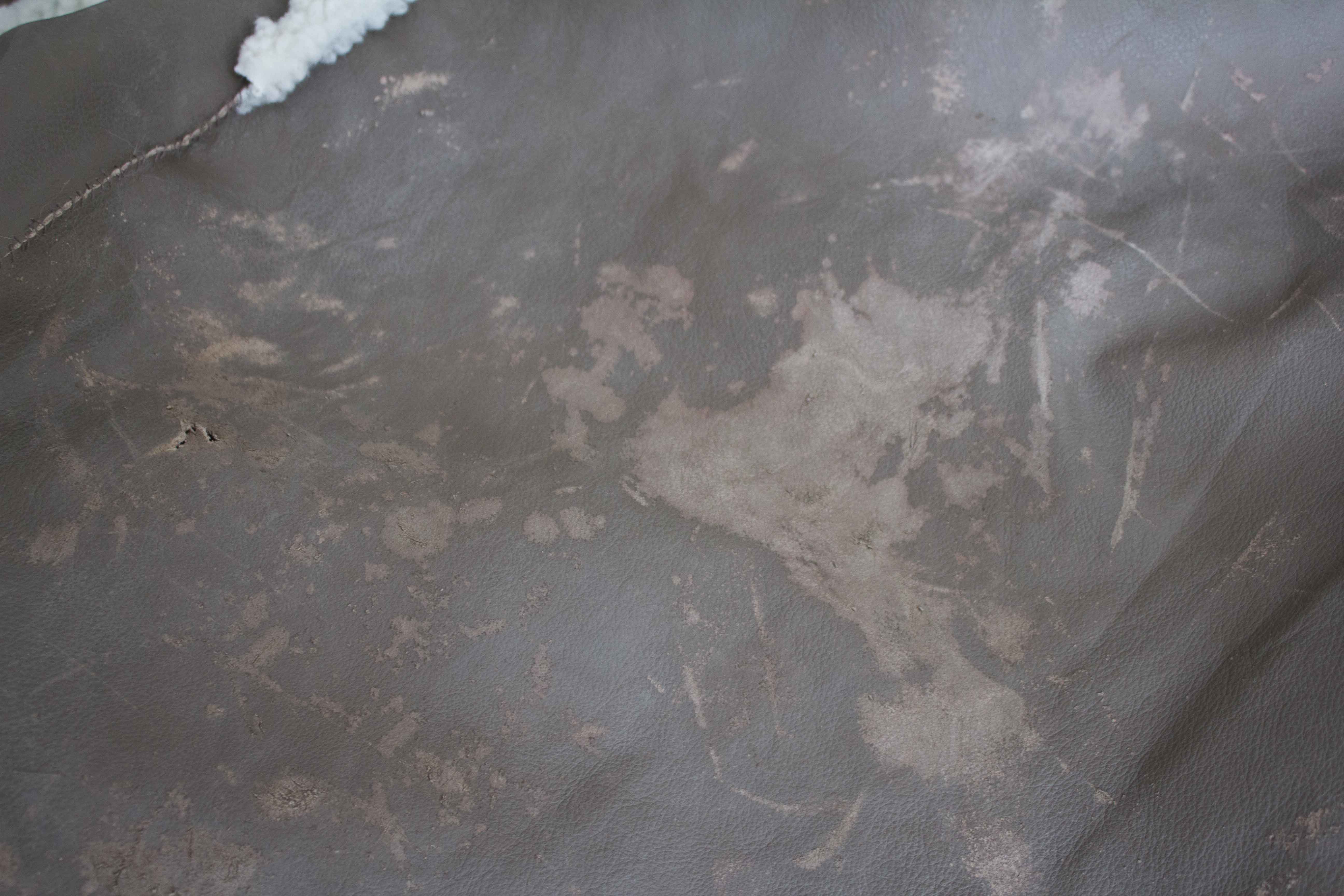 This was my first try to weather the cloak, it´s a pretty good method but it take some time and is pretty exhausting. It´s made with alcohol and a lot of dust. When you want to learn more about this technique you can find some tutorials at Nuclear Snail Studios.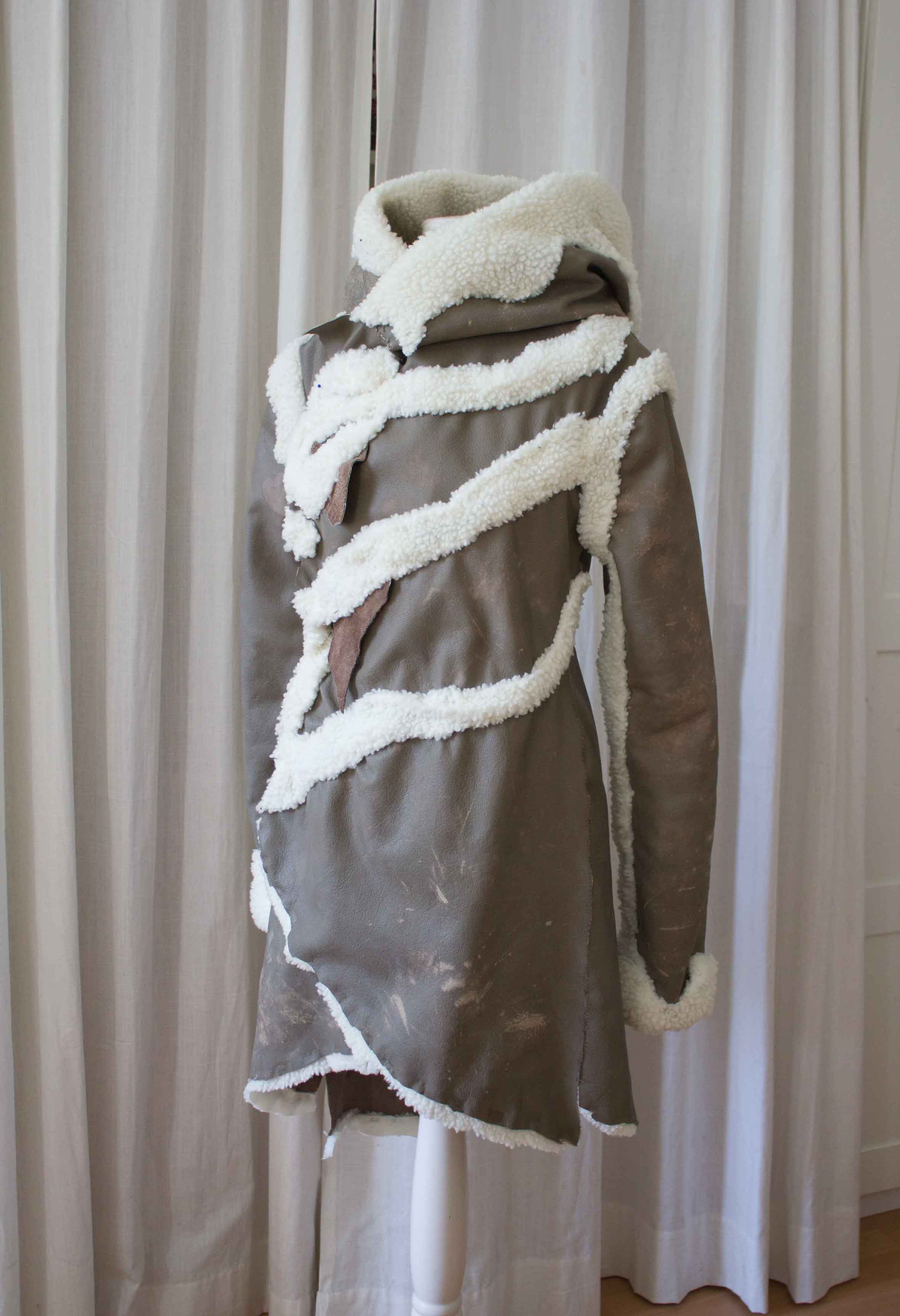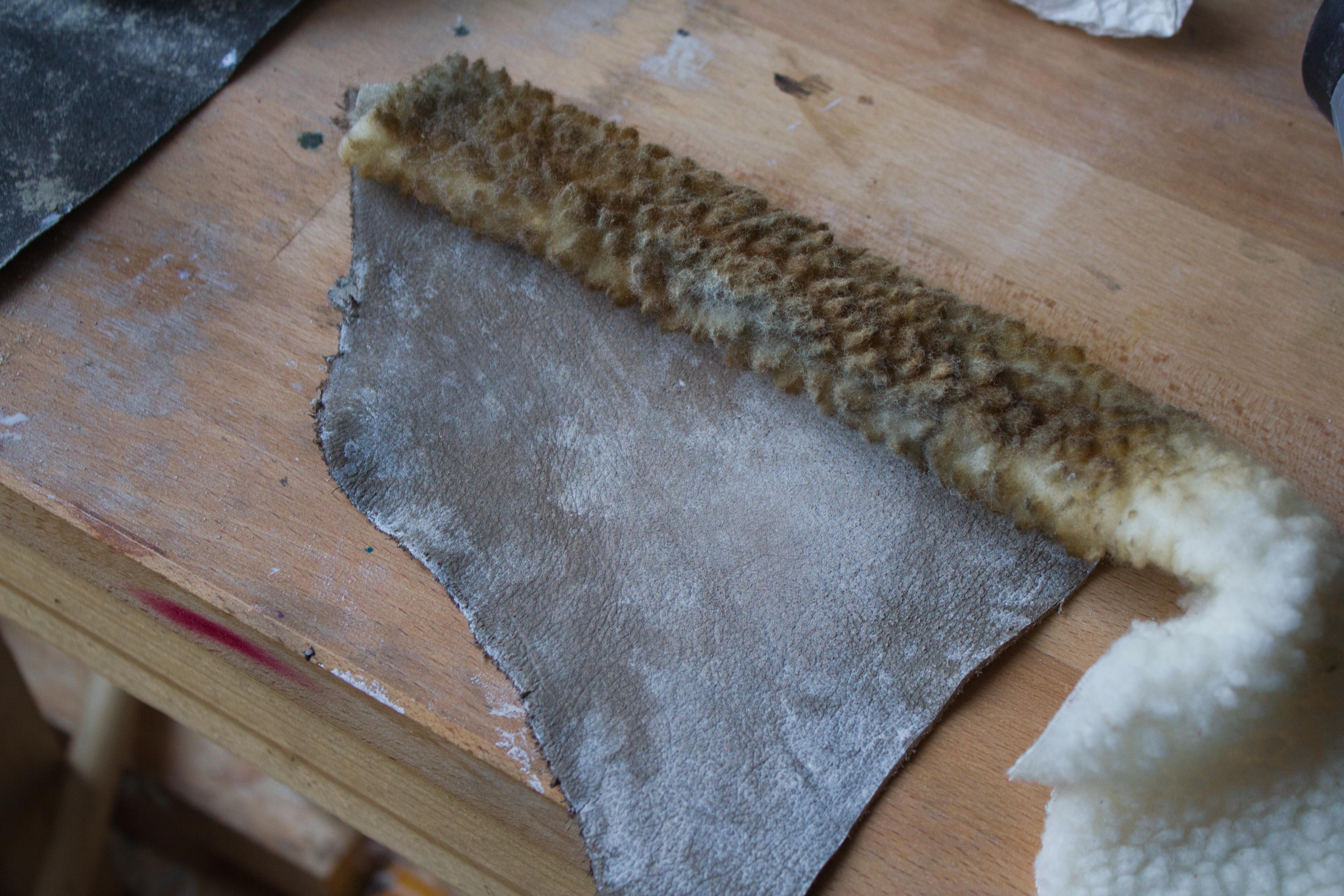 Before you start weathering your leather and the fur you should make some color tests. For the fur I used airbrush colors, you can use the normal acrylic ones or special textile airbrush colors.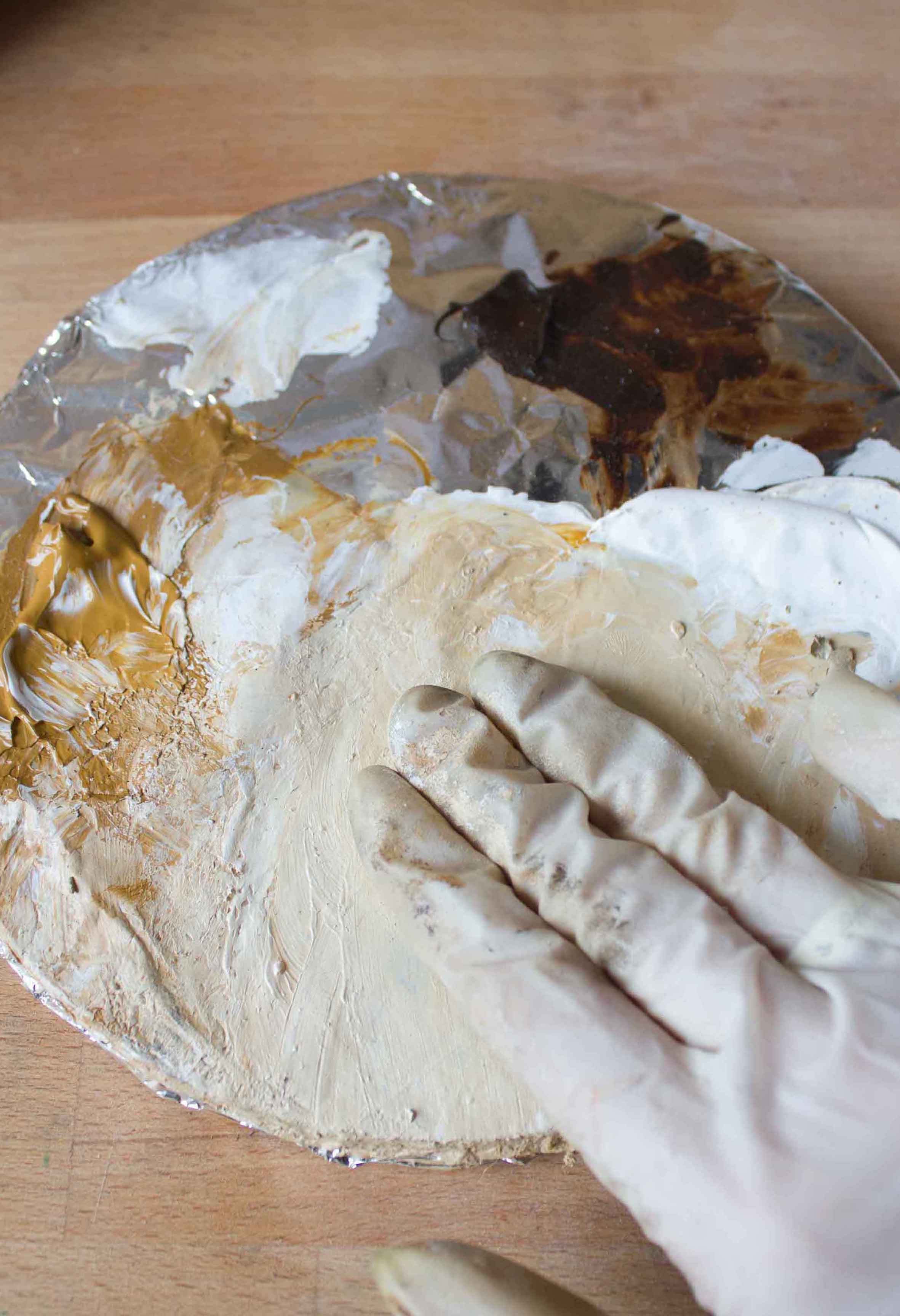 I always protect my dished with some aluminum foil.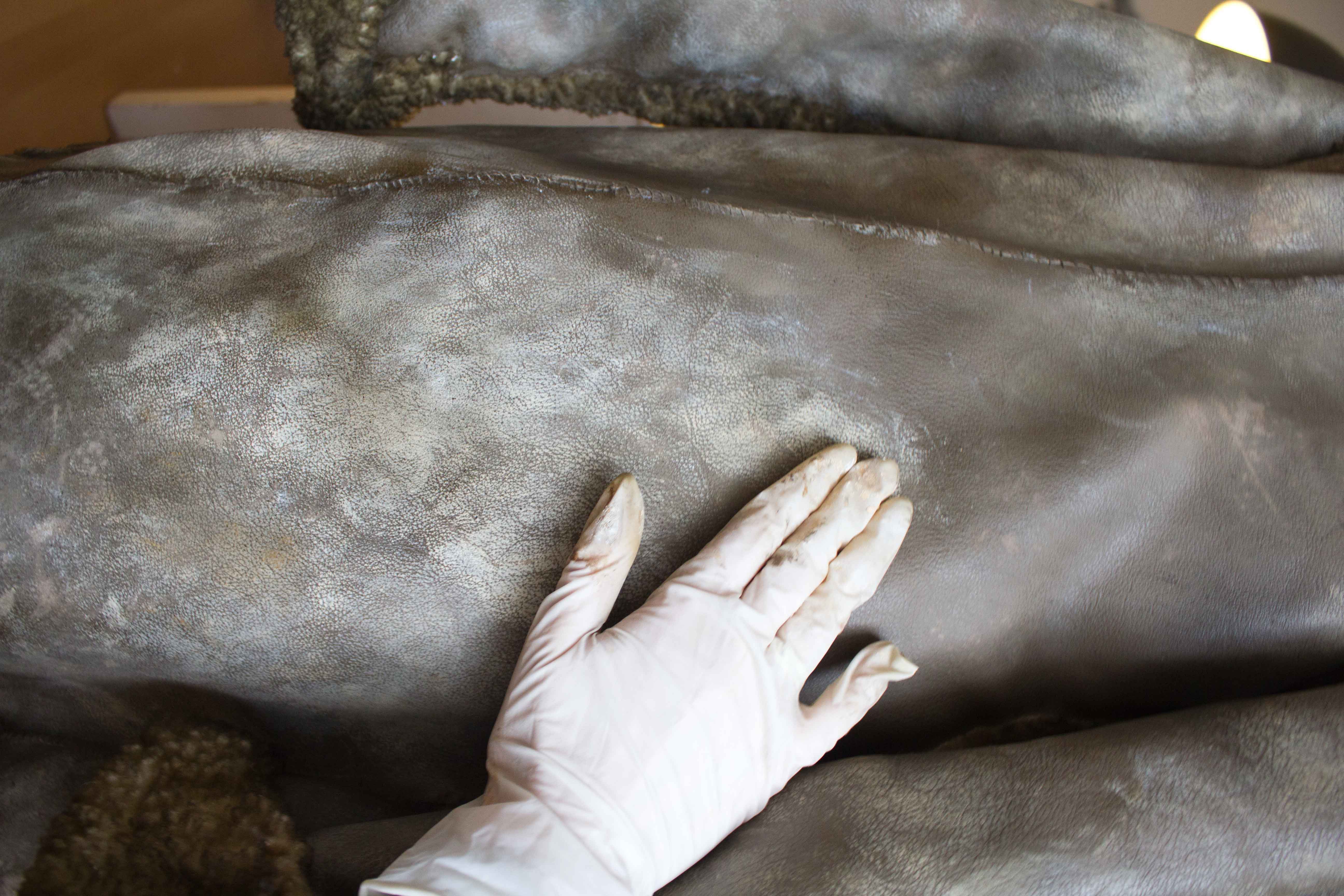 For the dirt/snow effect you can use normal acrylic colors. The best way is to apply it with your hands, but be very careful with the color, it´s a little bit like drybrushing.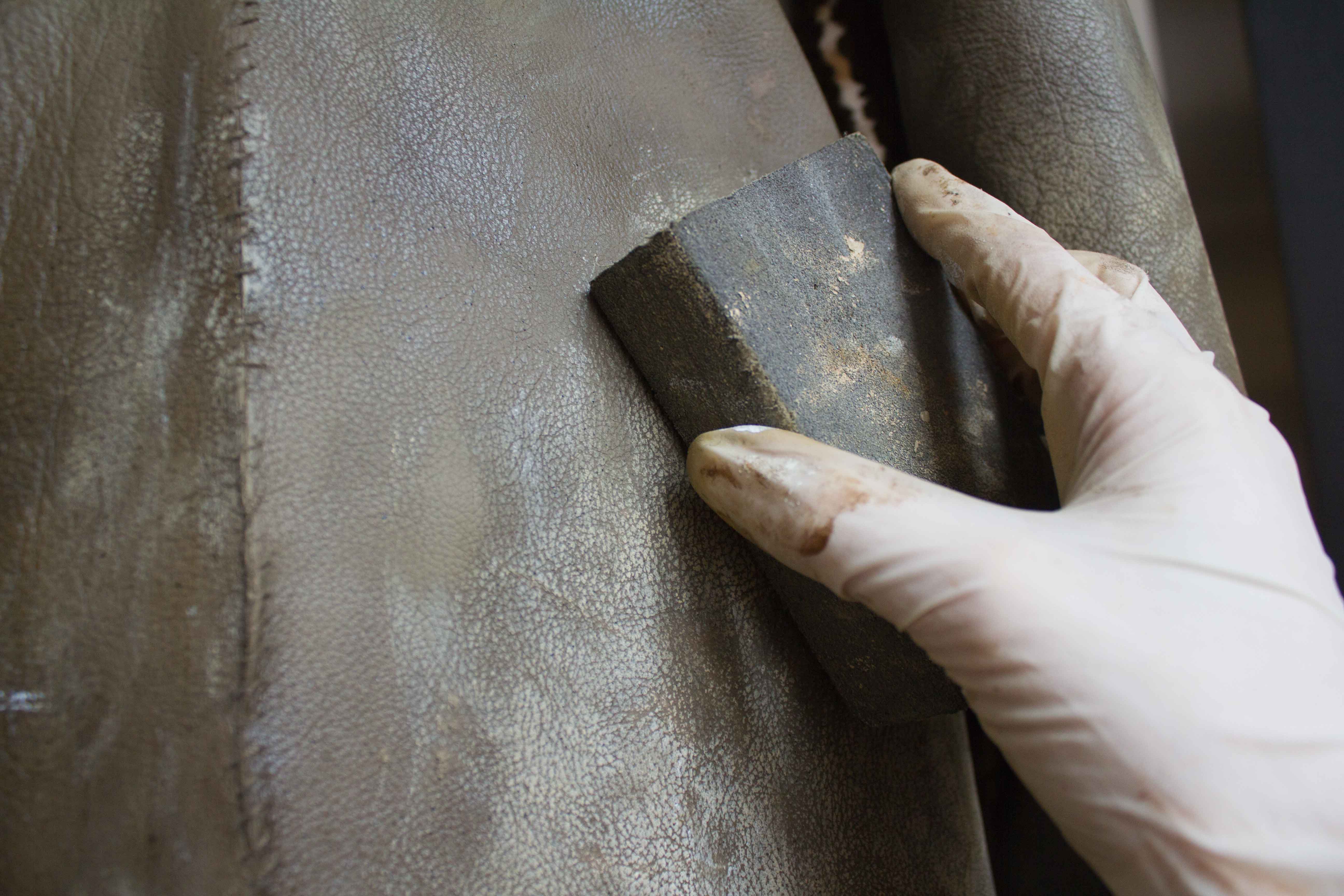 To make the color gradient a bit smoother you can sand it a little bit. Sometimes it can happen that you apply to much acrylic color, just sand this part to remove a bit of the colour. Weathering this cloak is all about applying colour, sanding, applying colour, sanding…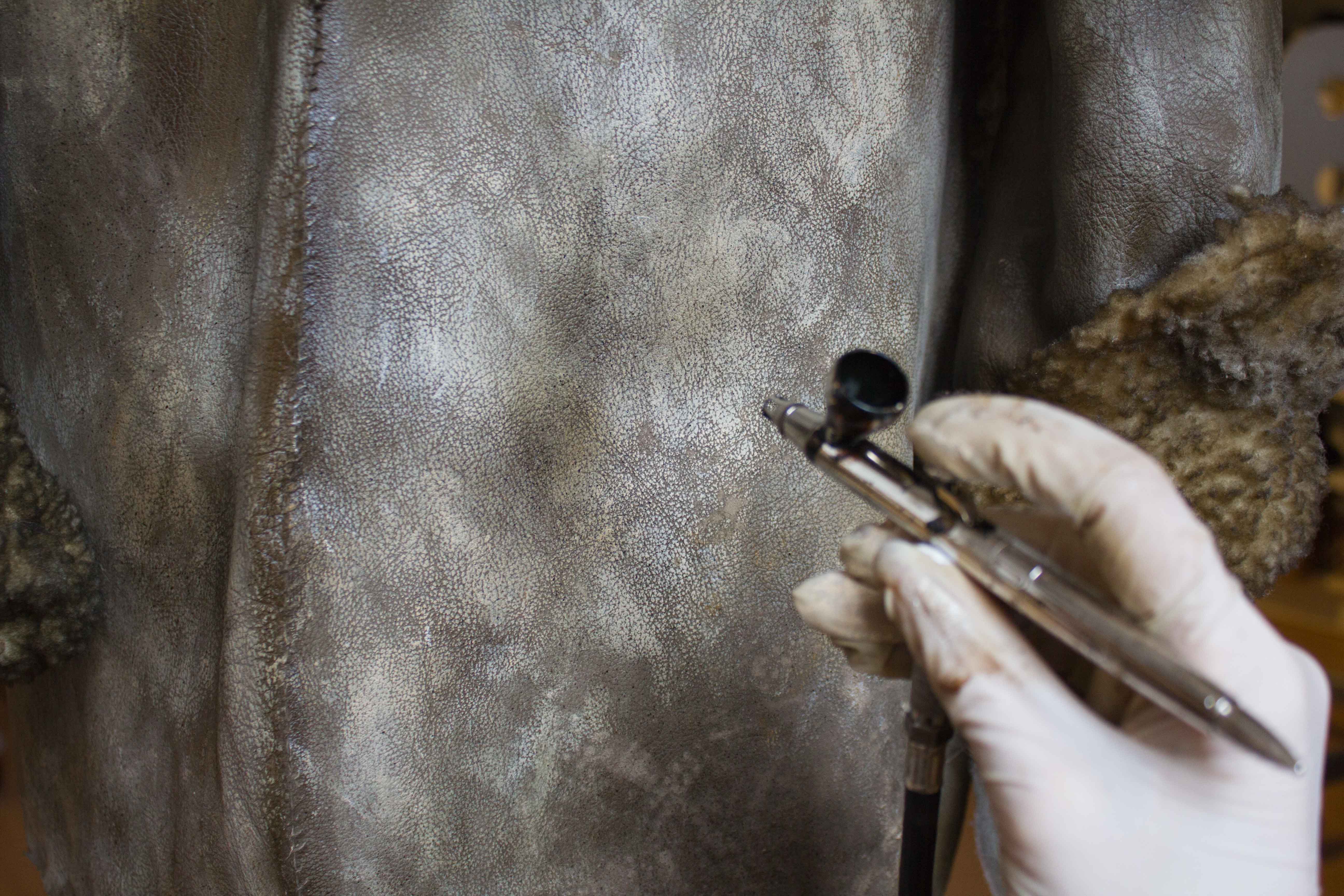 For more depth and more color variation I used some airbrush colours. Mainly some dark brown and black. I also tried some opaque white, but it did not work.
This is how the finished cloak looks like. I am pretty satisfied with the result! Weathering costumes is much fun and makes them really realistic. Only the weathering took me 2 days, but it was worth it.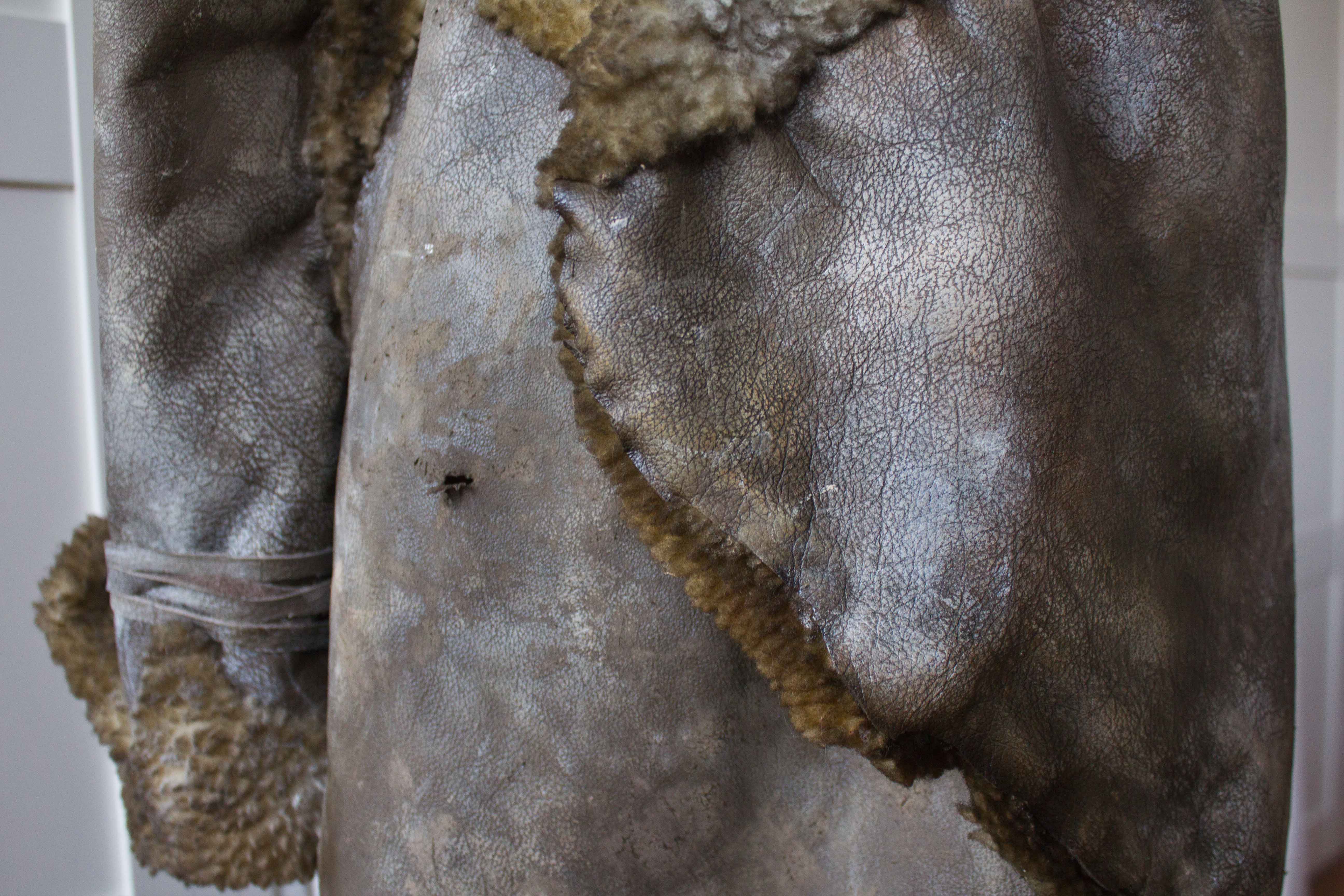 This is a detail shot, just to show you how nicely it comes out. The gloves were weathered with the same method.