Ygritte – The Bow
When I started with this cosplay I thought the Bow will be the most difficult part, but it was easier than I thought, even when there was some problems with the size. Here you see the original referenz from the series.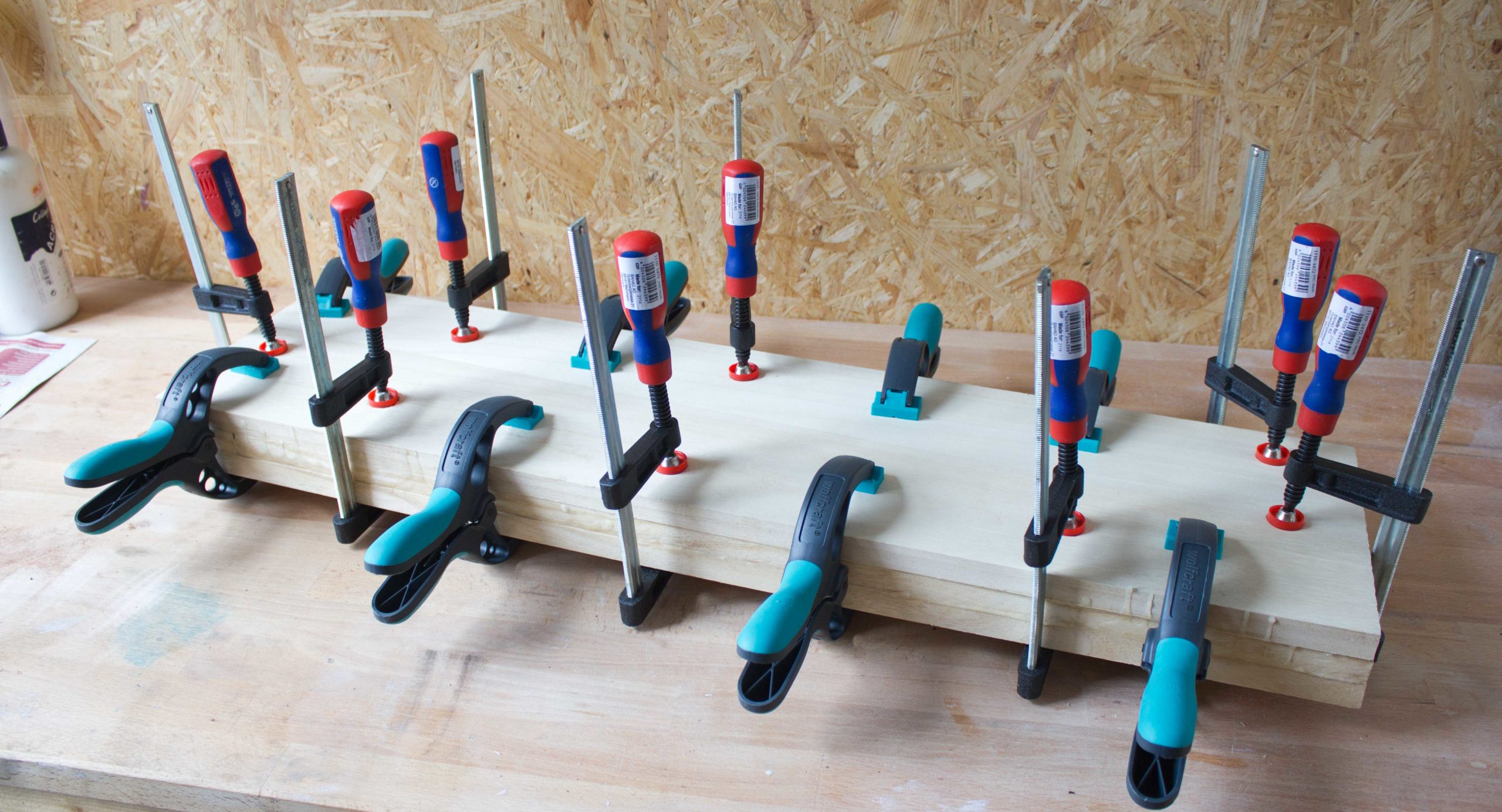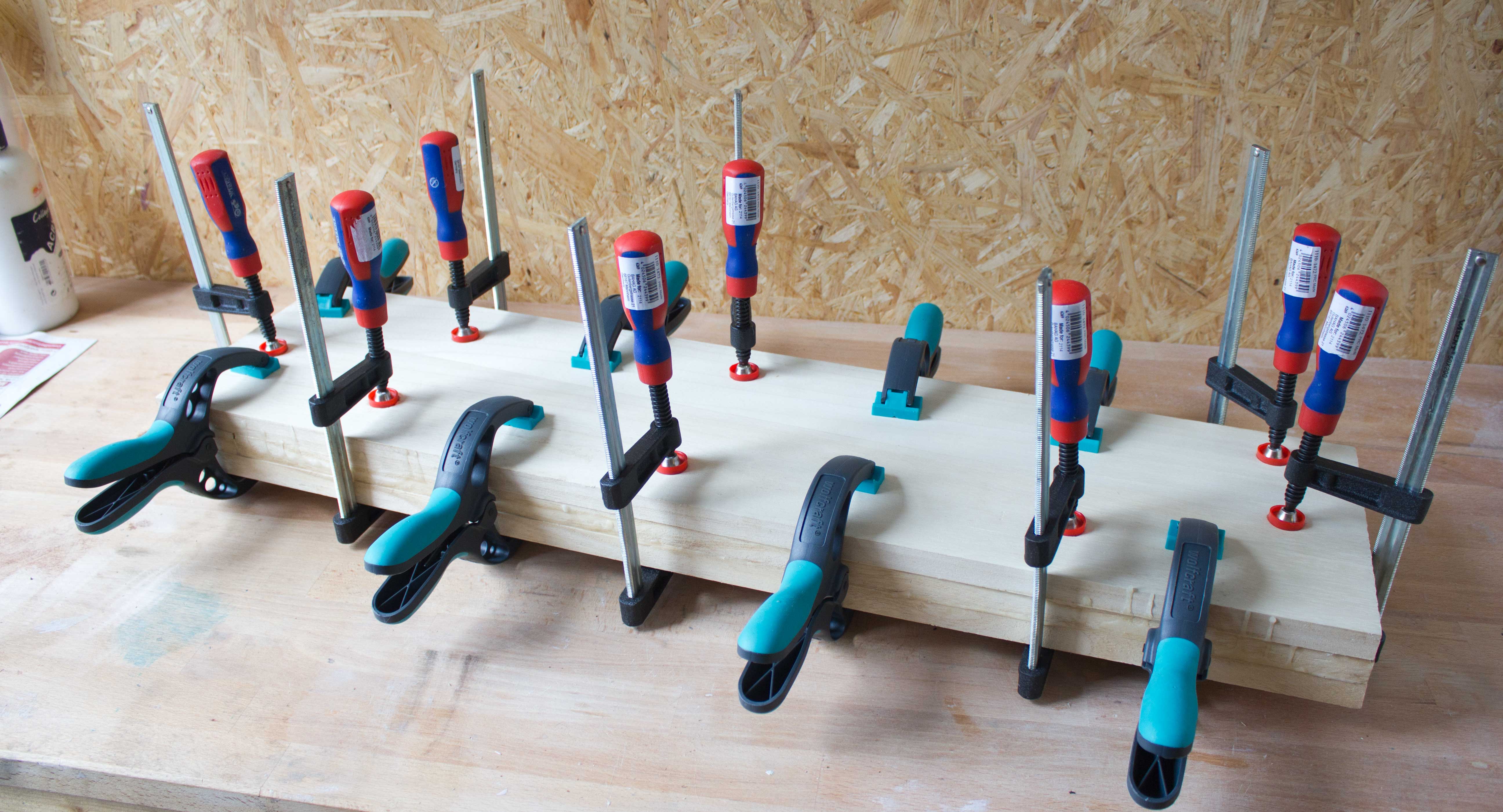 This was the first time I planned to make a weapon out of wood. I took some very lightweight wood called Paulownia. It is often used for musical instruments and modelmaking. I clamped three planks together and let them cure overnight. Now I know that 2 planks were thick enough… you will see.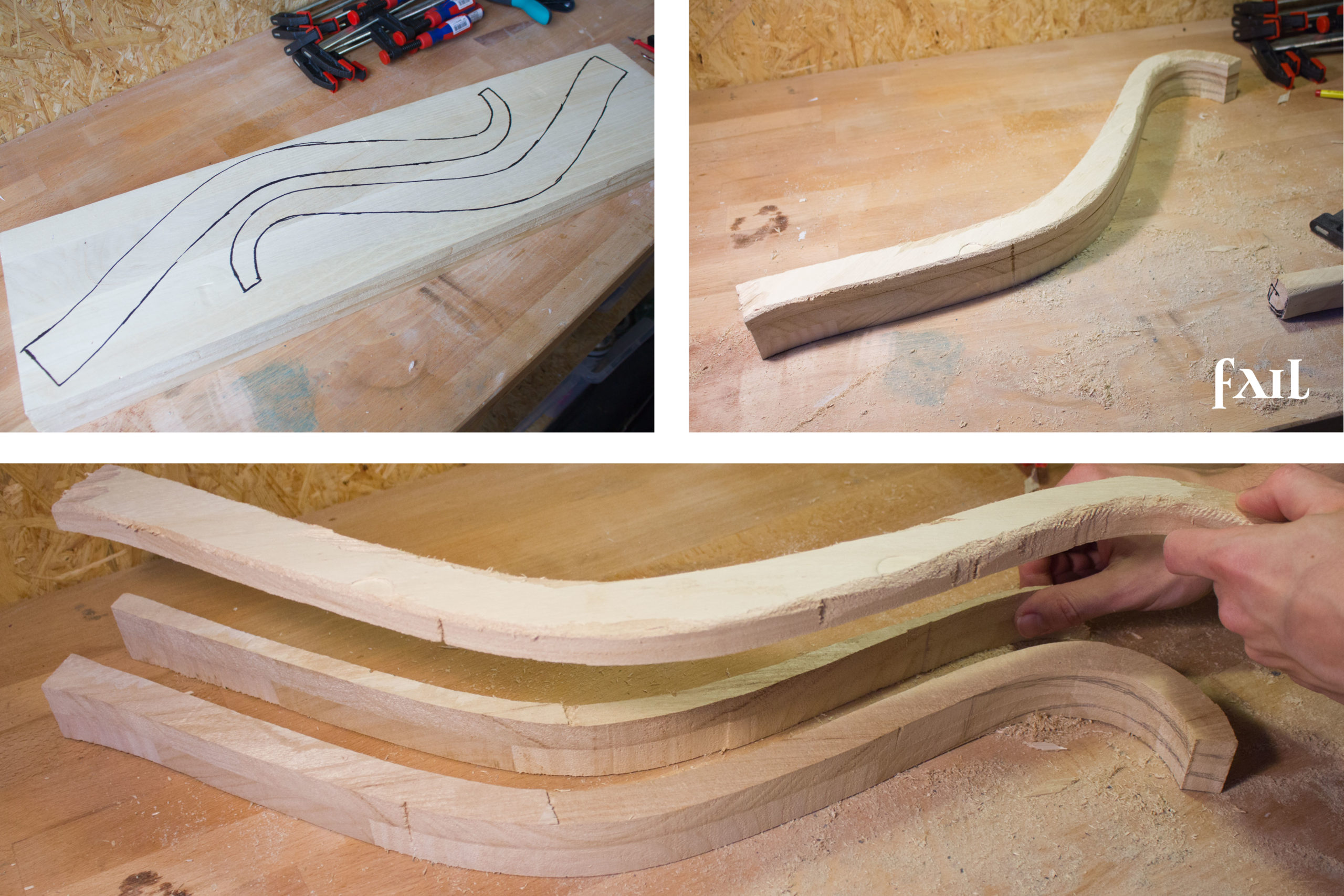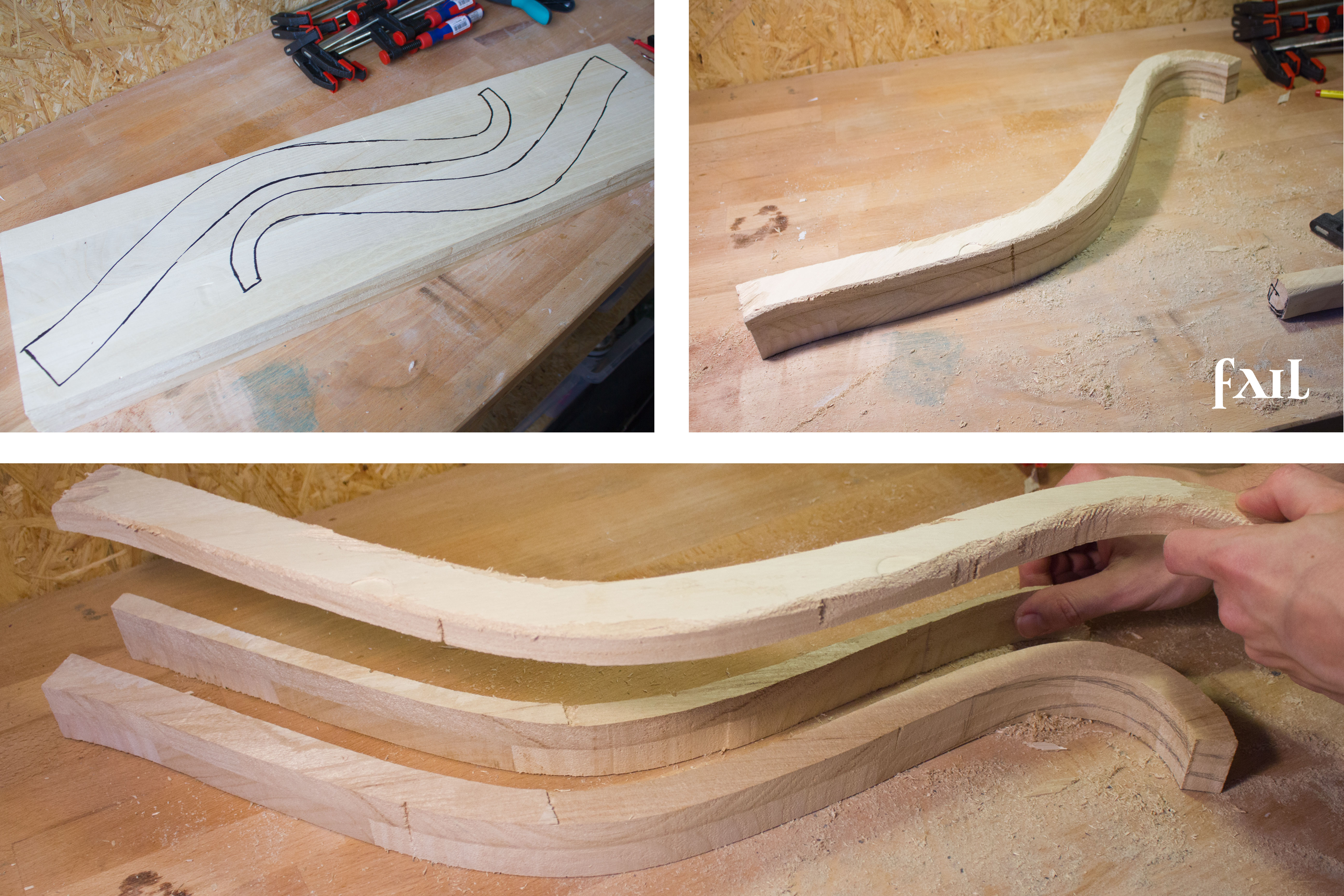 First I miscalculated the size of the bow. So I had to cut off a lot to get the right size… even I make mistakes!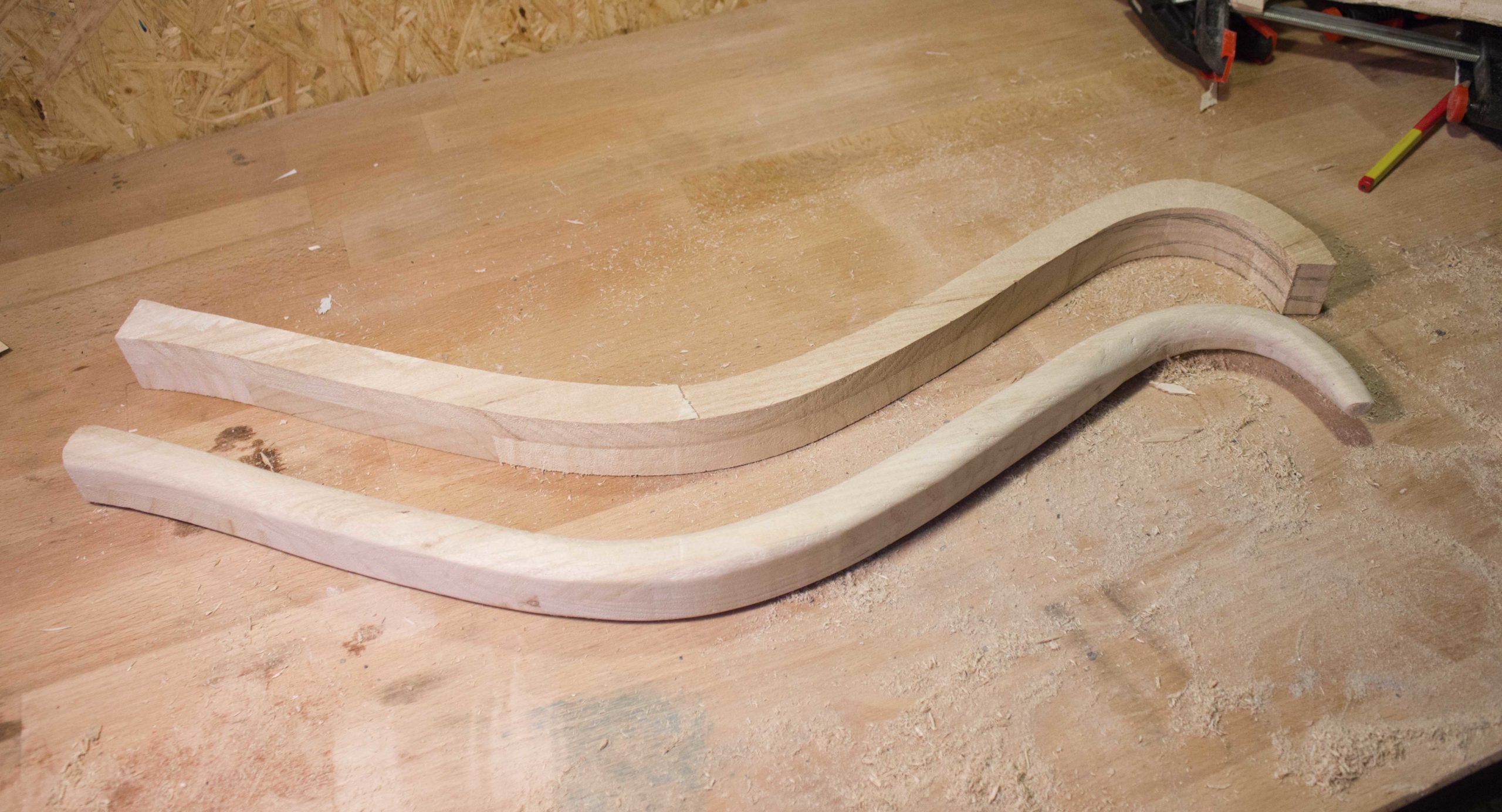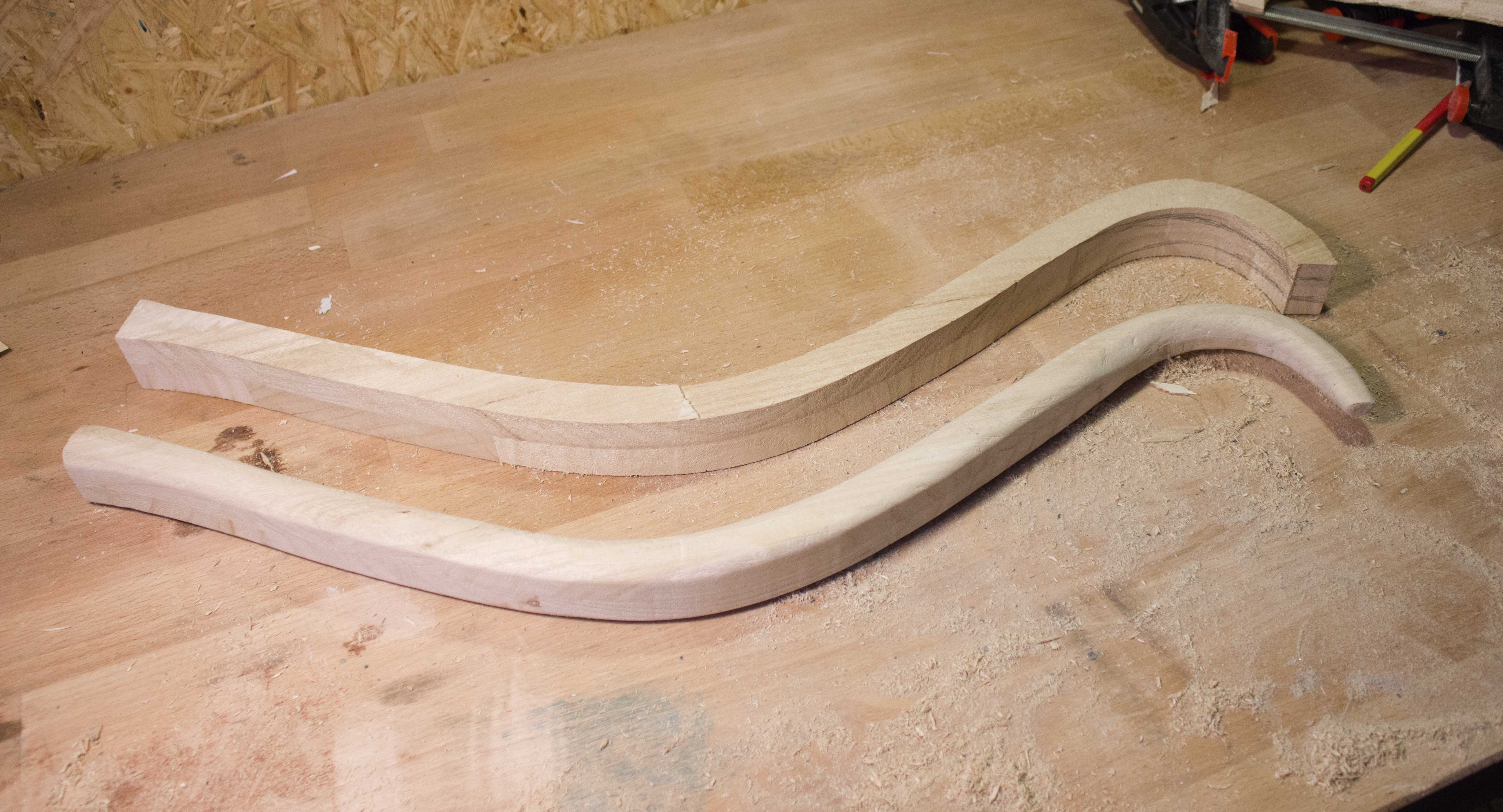 The shaping was made with a rasp and sandpaper. Maybe you wonder why I separate the bow in two pieces. I am traveling a lot and all costumes and weapons must fit in my suitcase.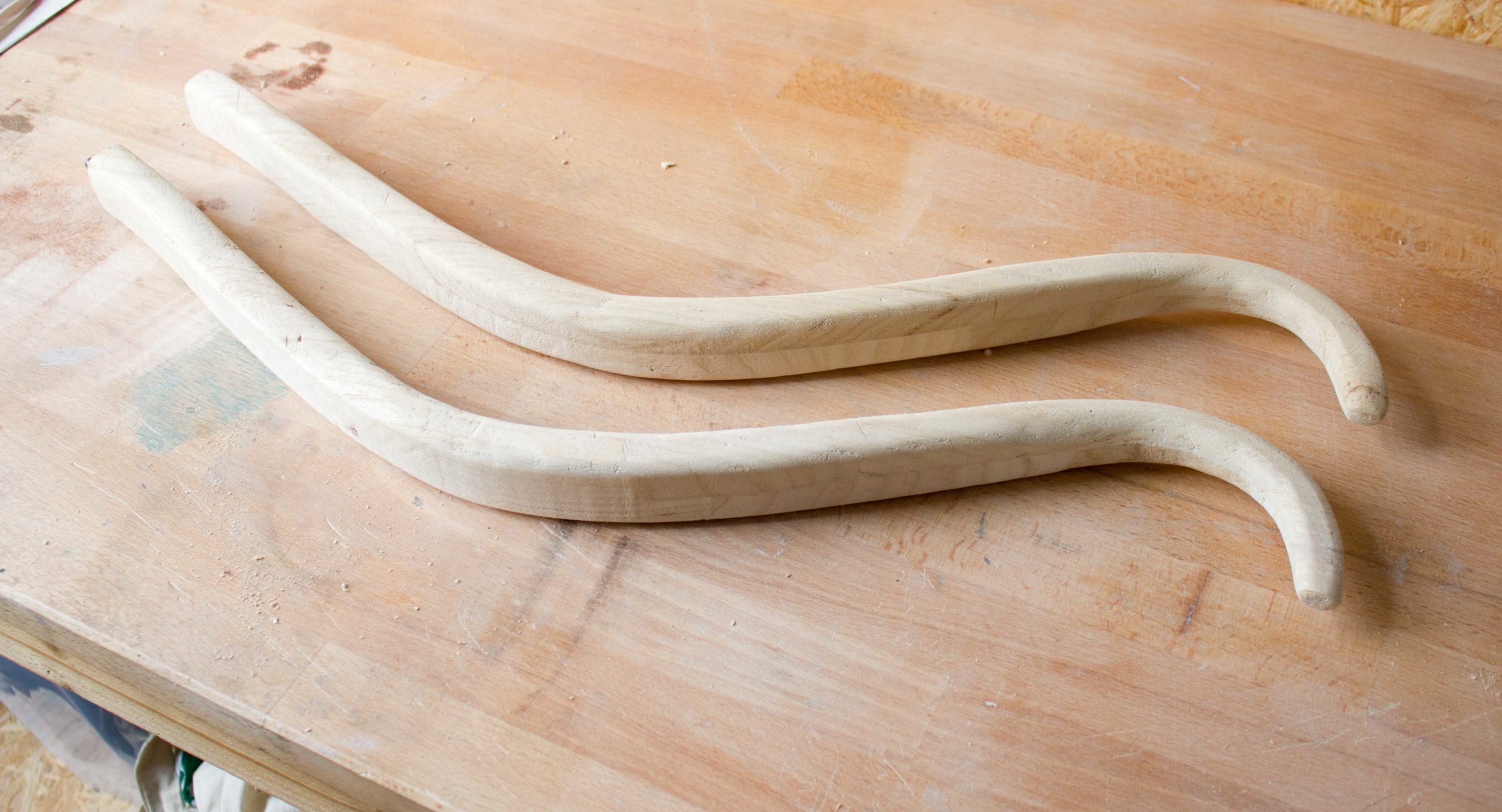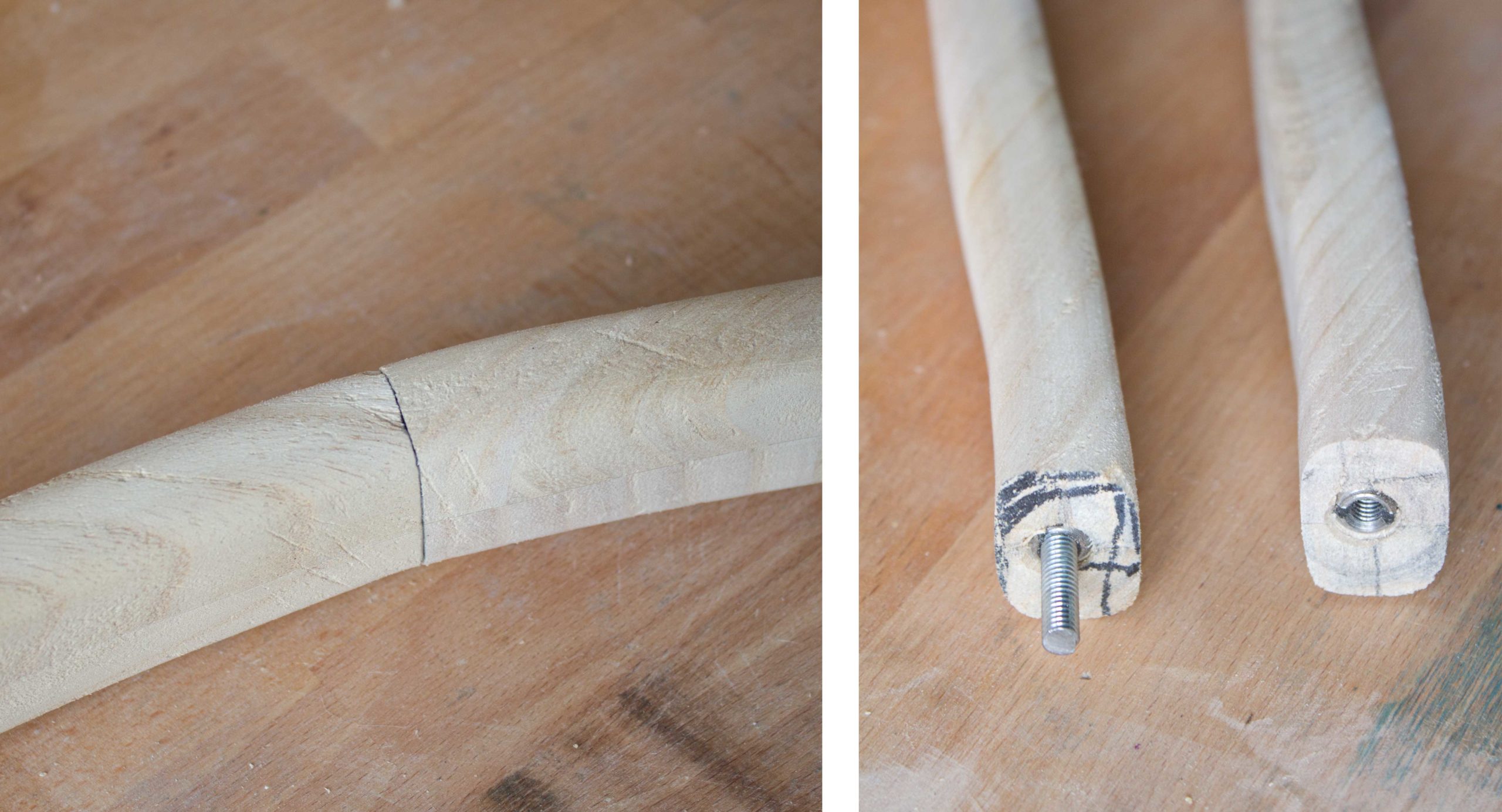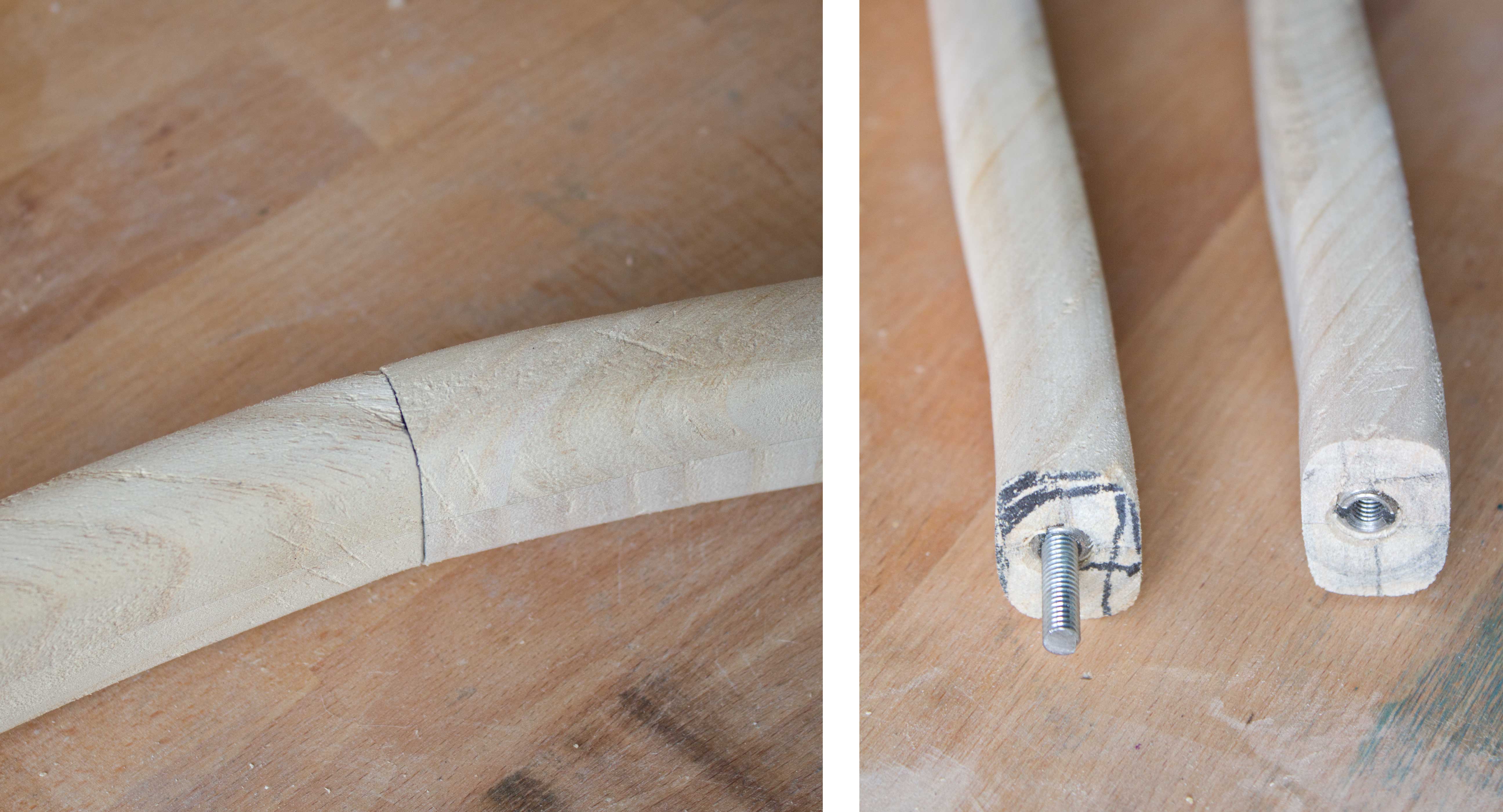 Both pieces could be screwed together.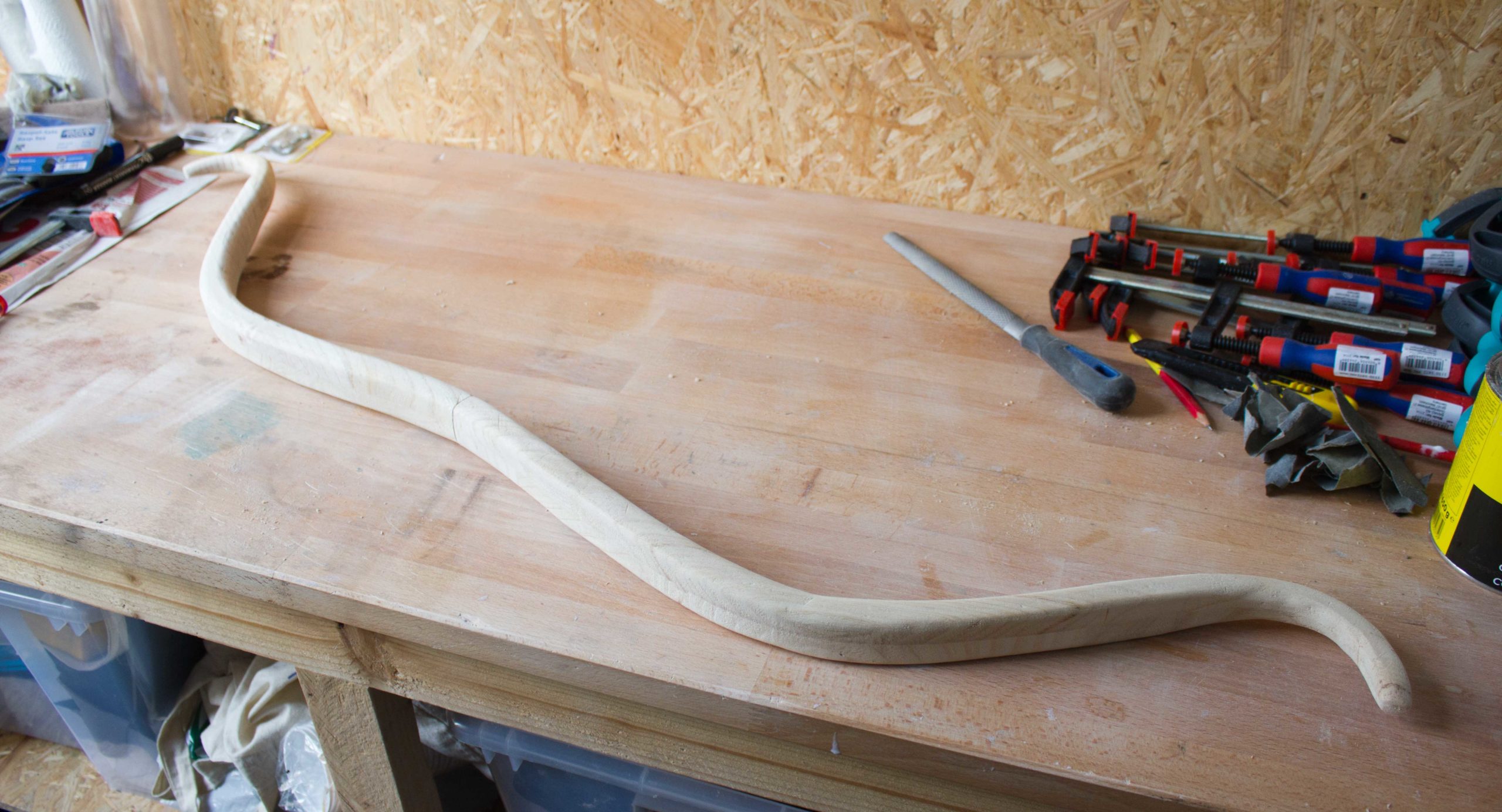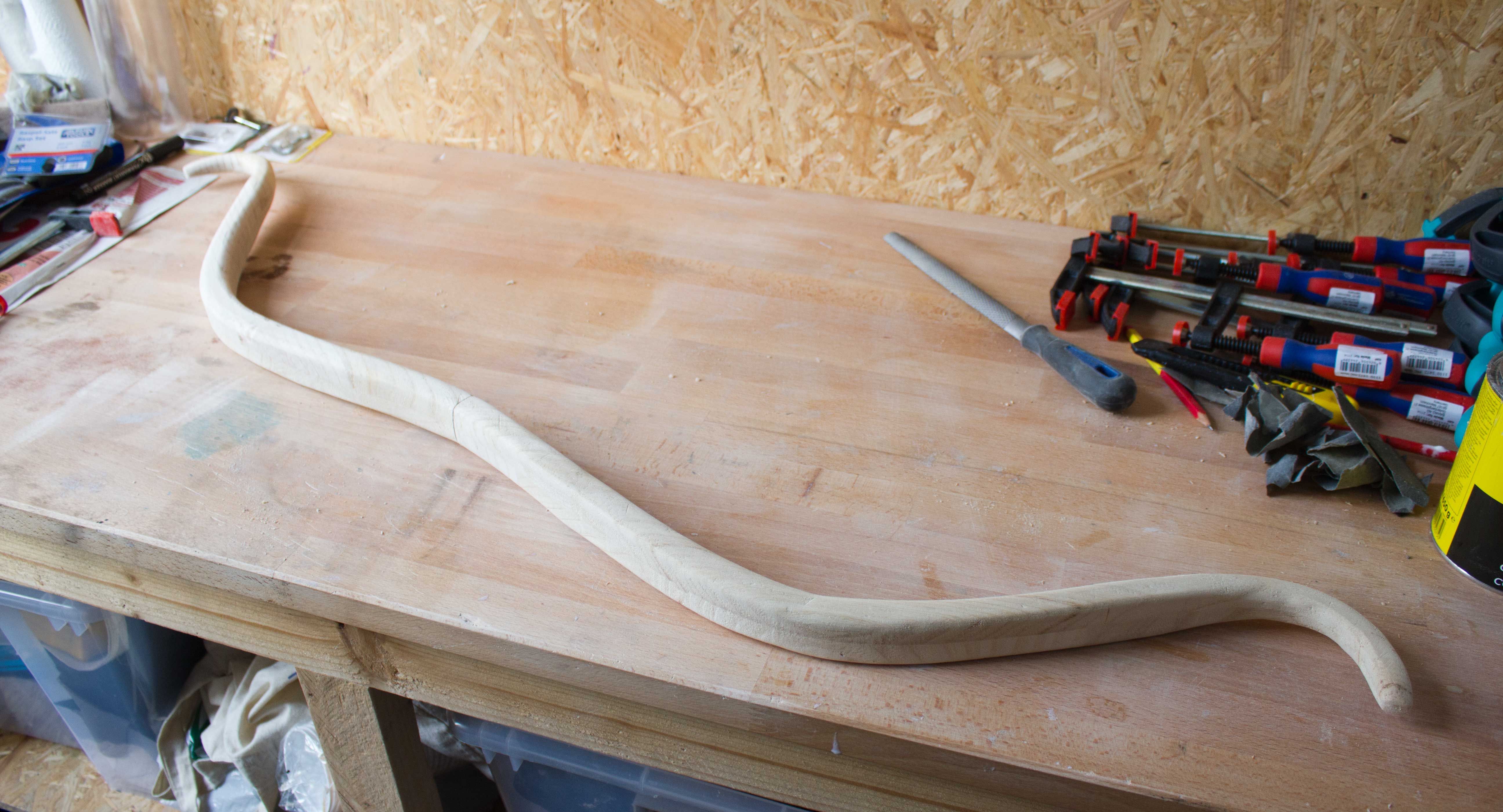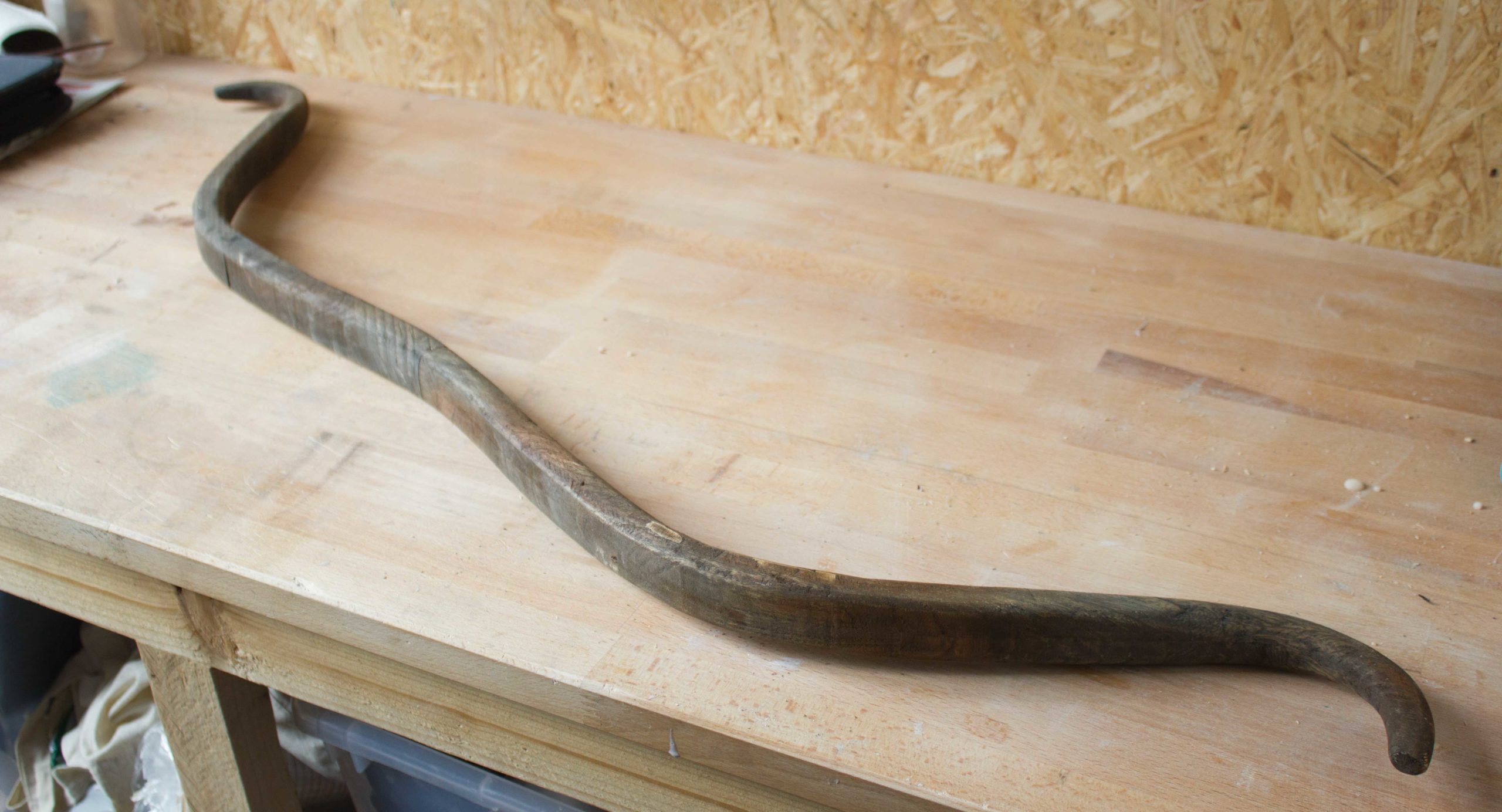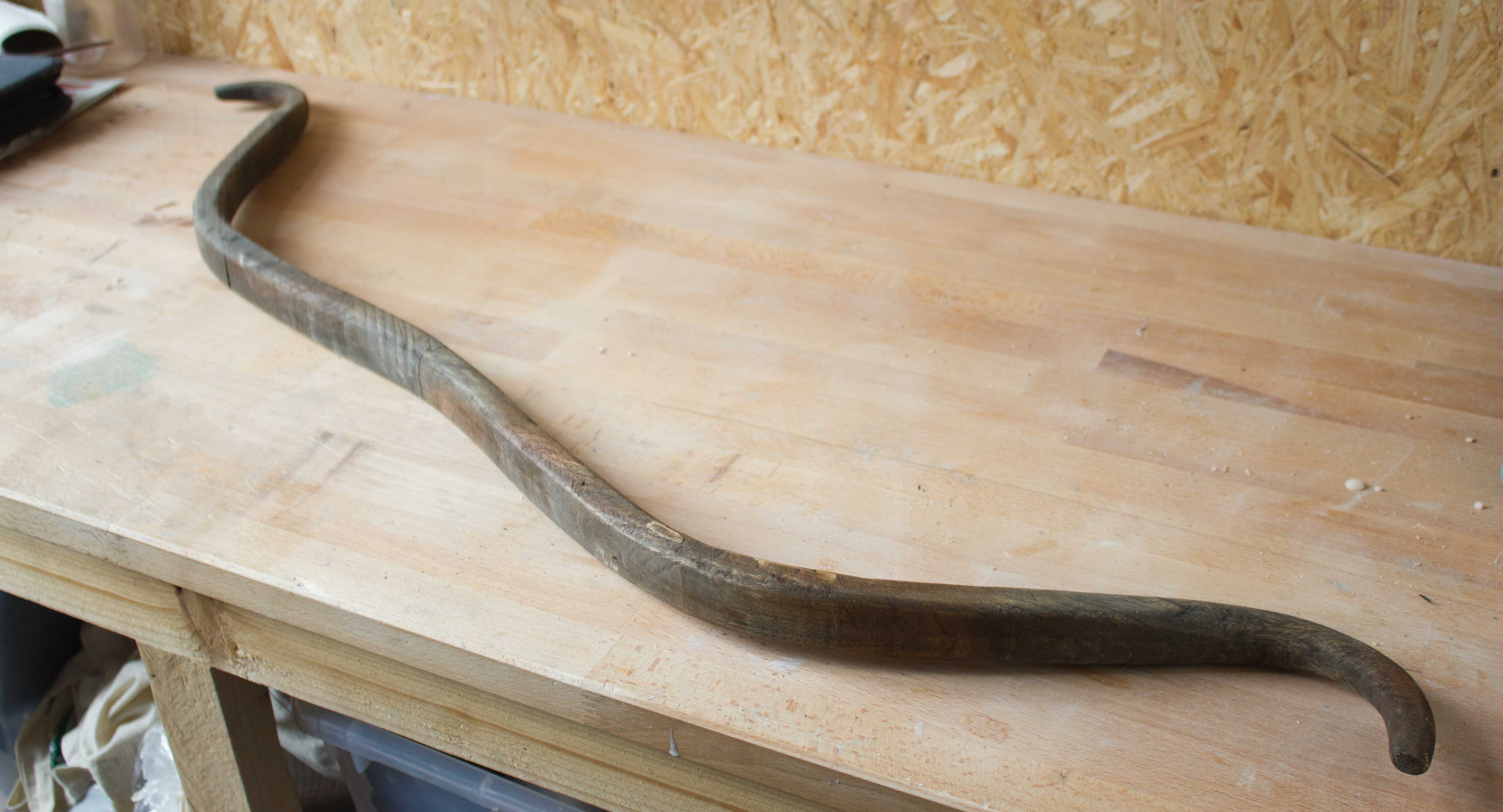 Now the fun part starts, the painting and weathering. For the base I used wood colour, which is normally used for furniture. The weathering is drybrushed with acrylic paint.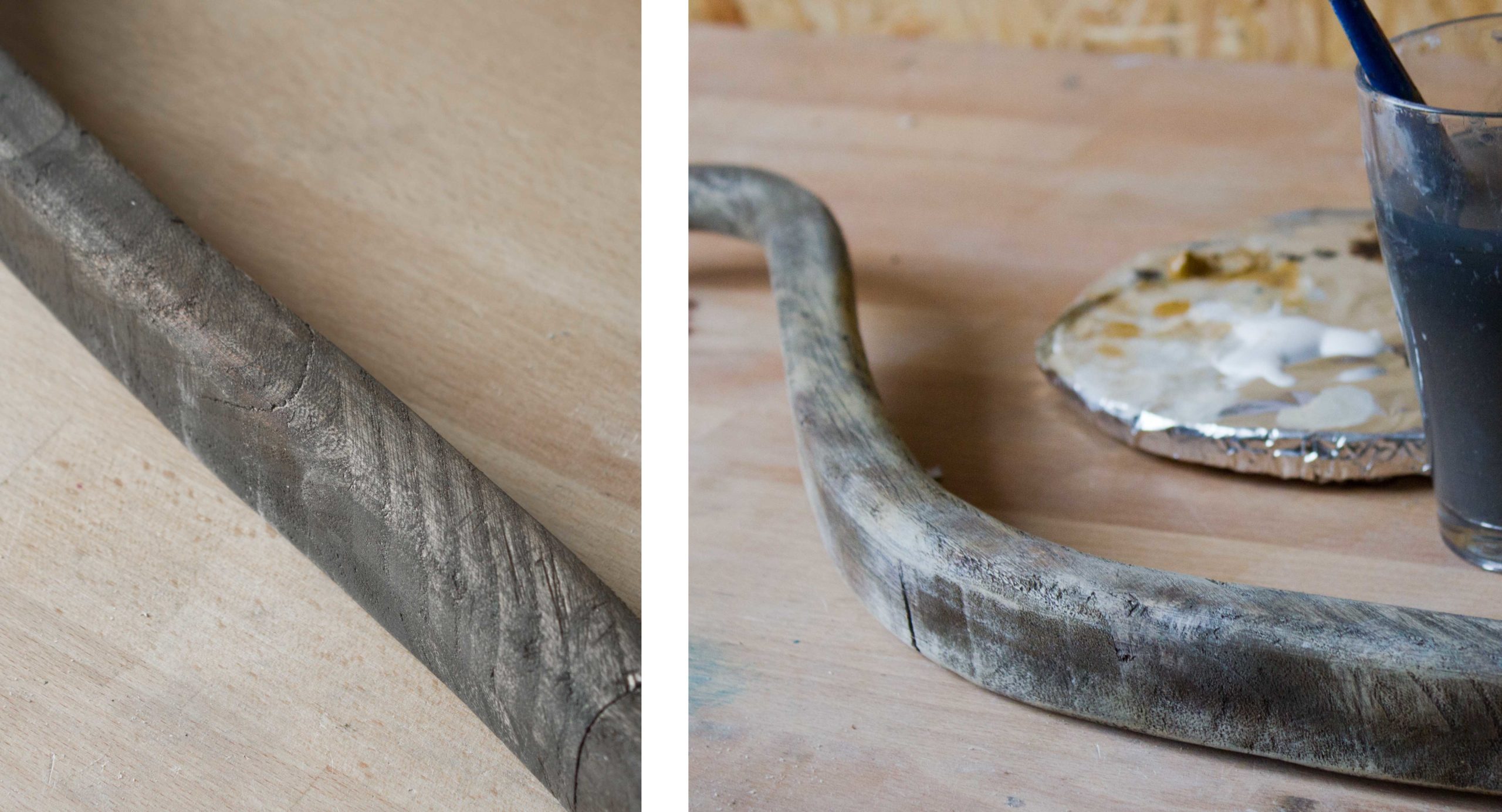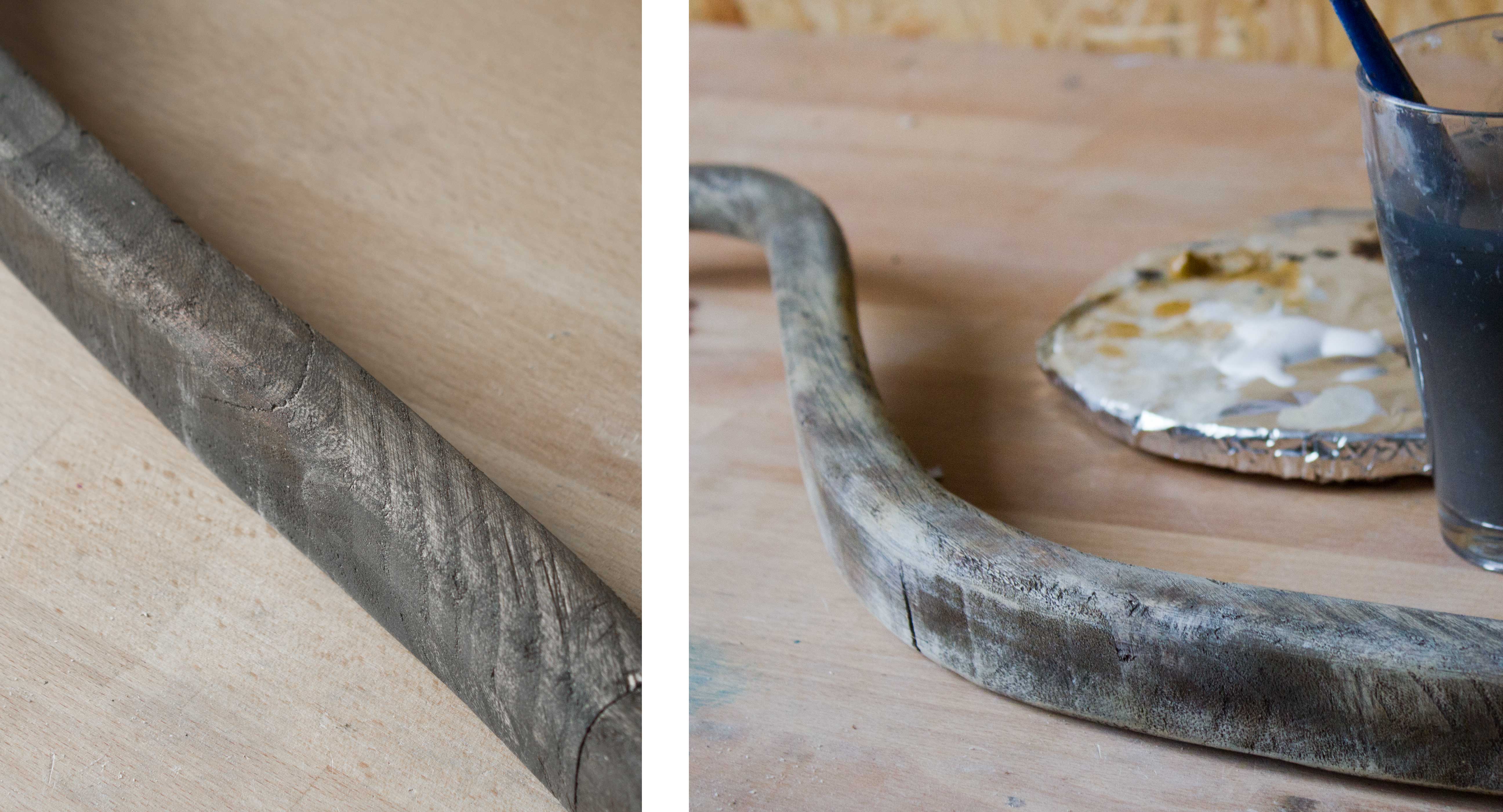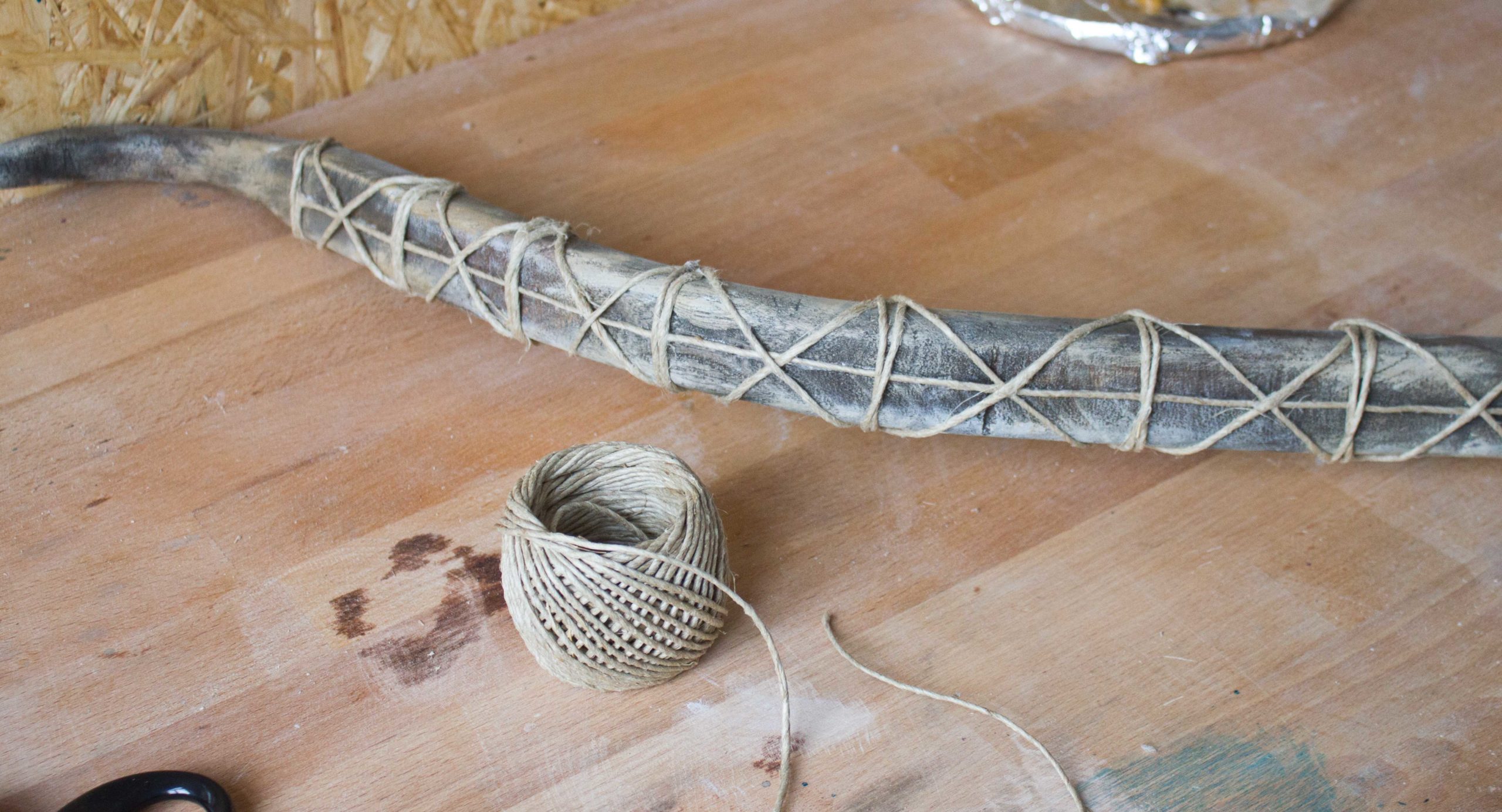 For this I used a flax cord.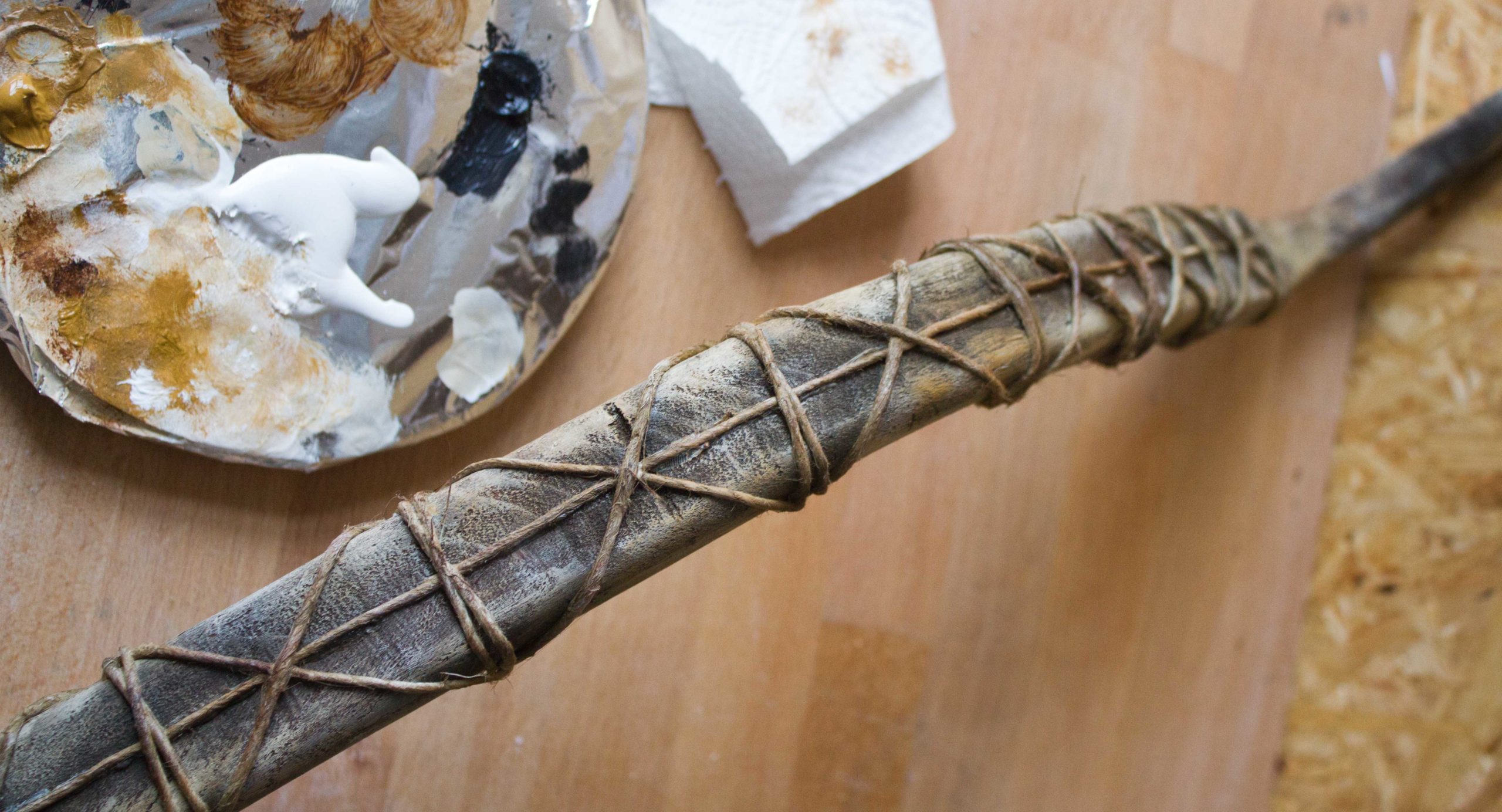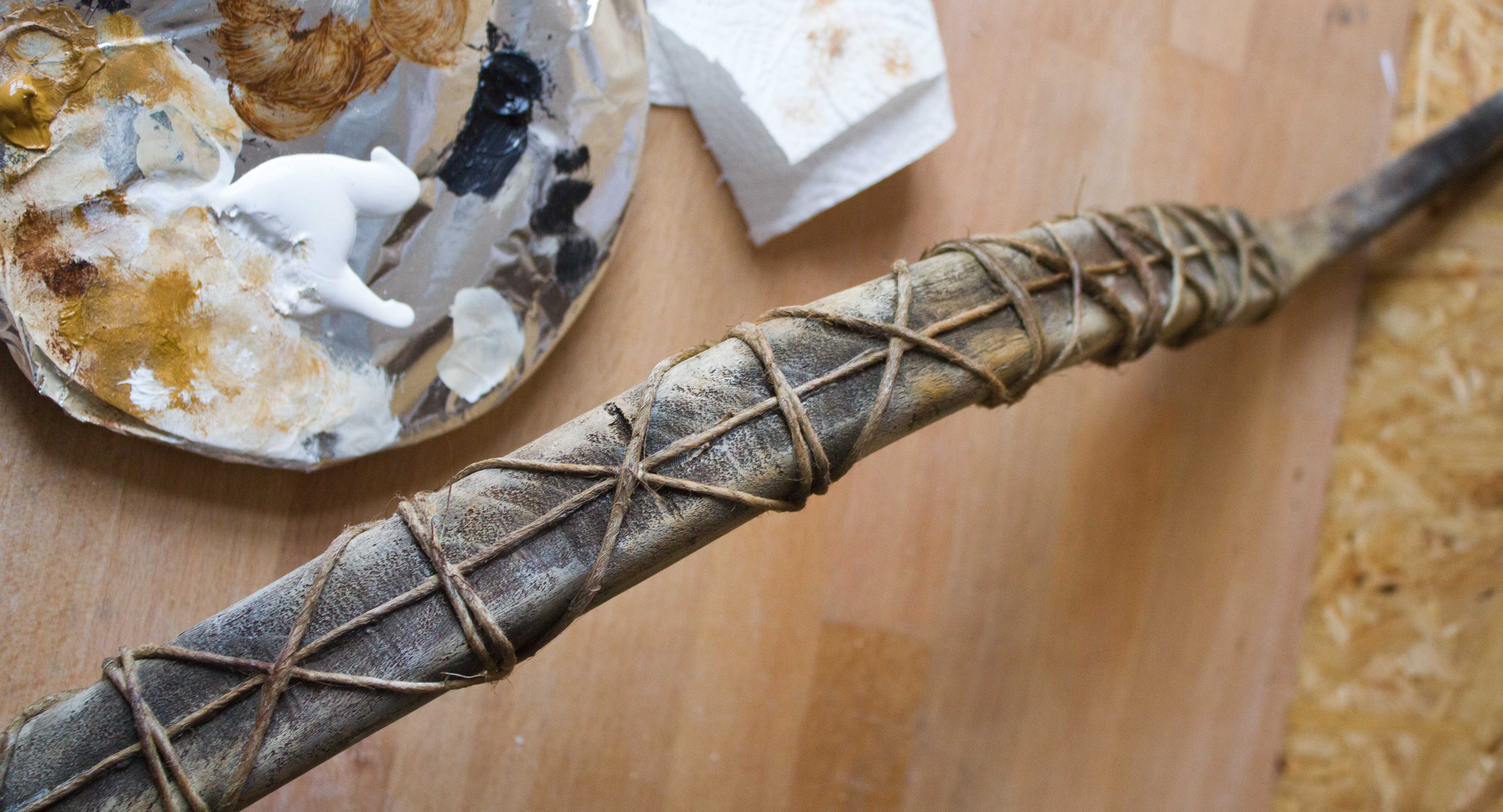 Of course the cord also need to be weathered.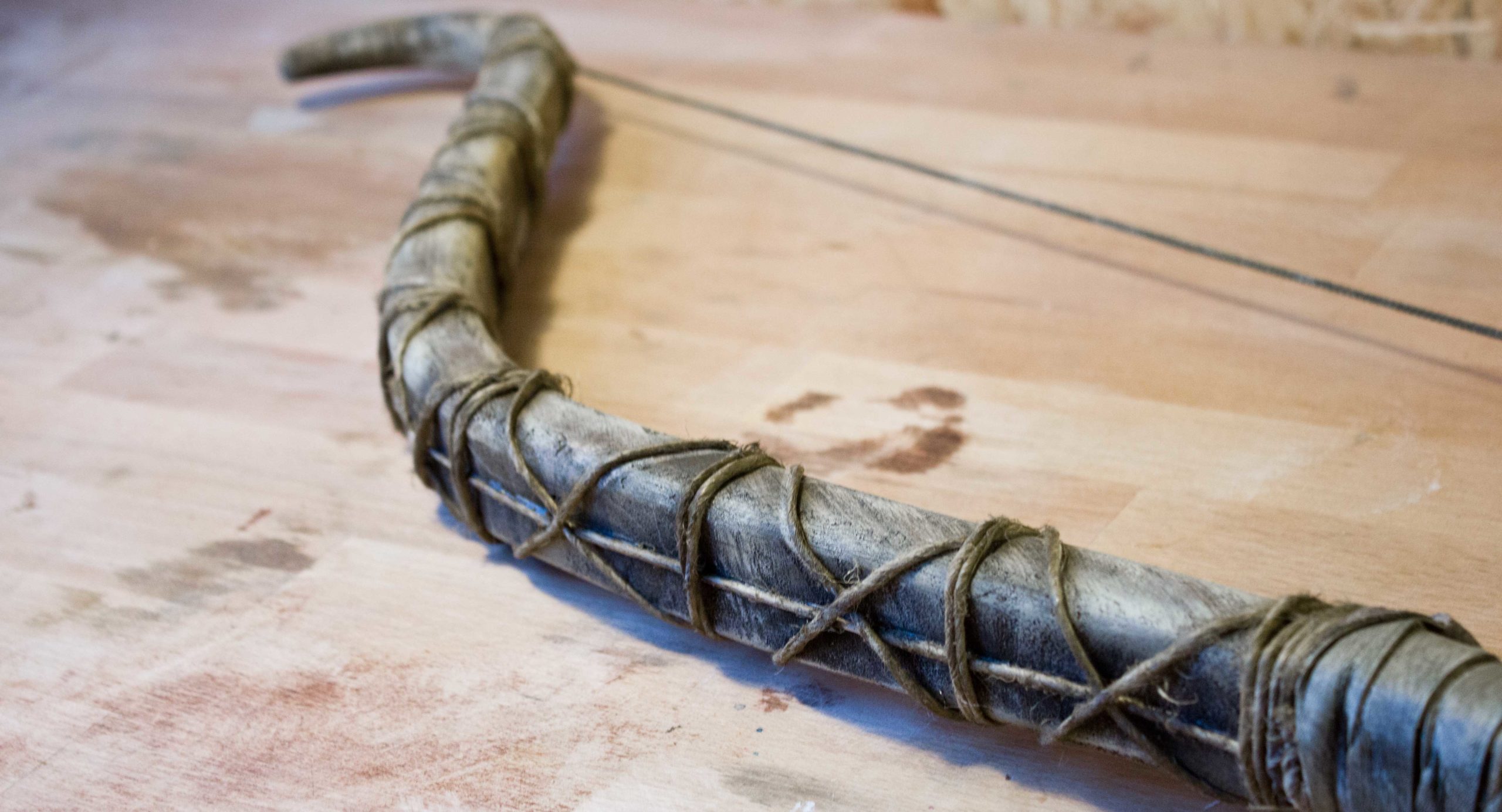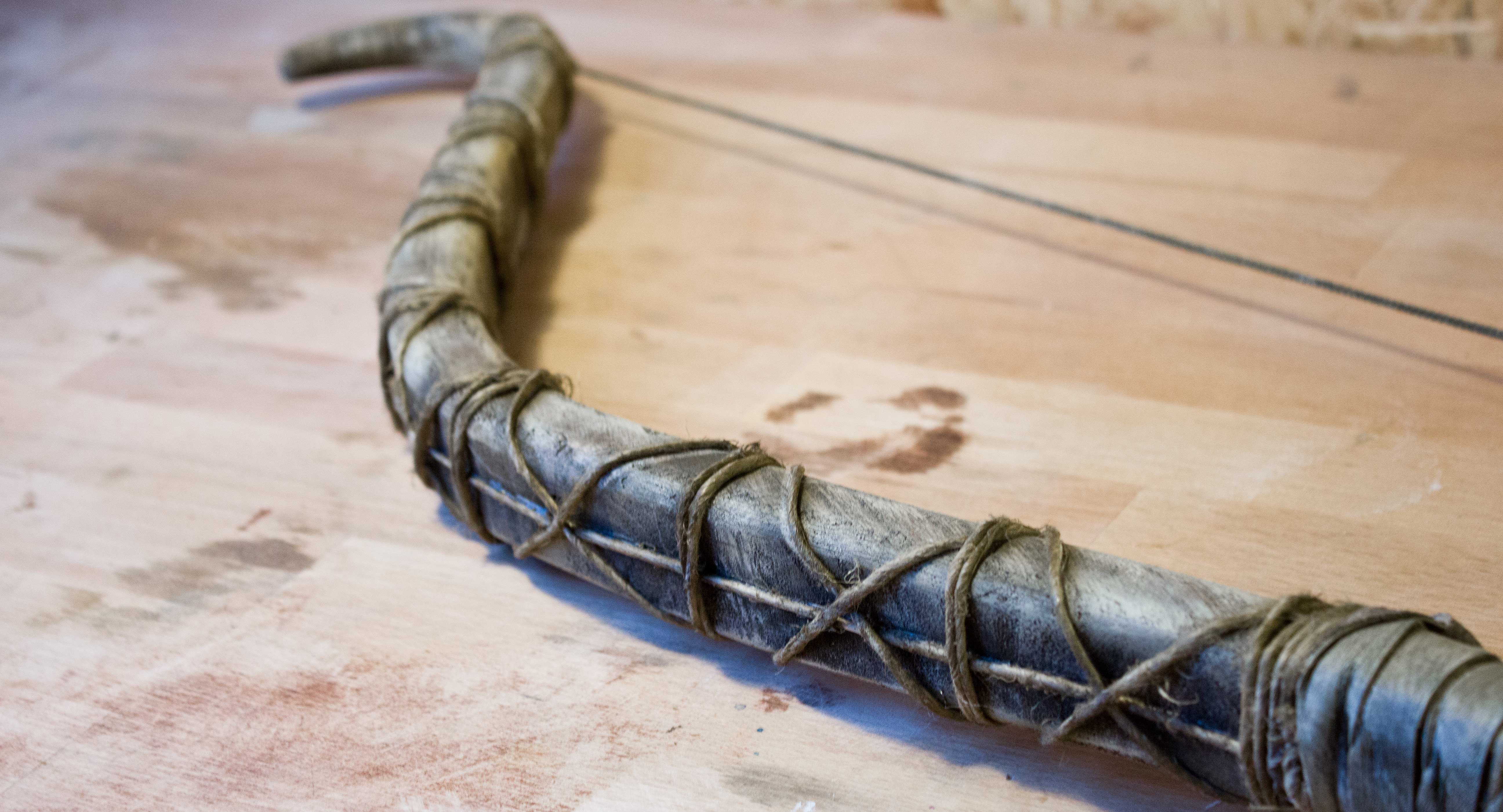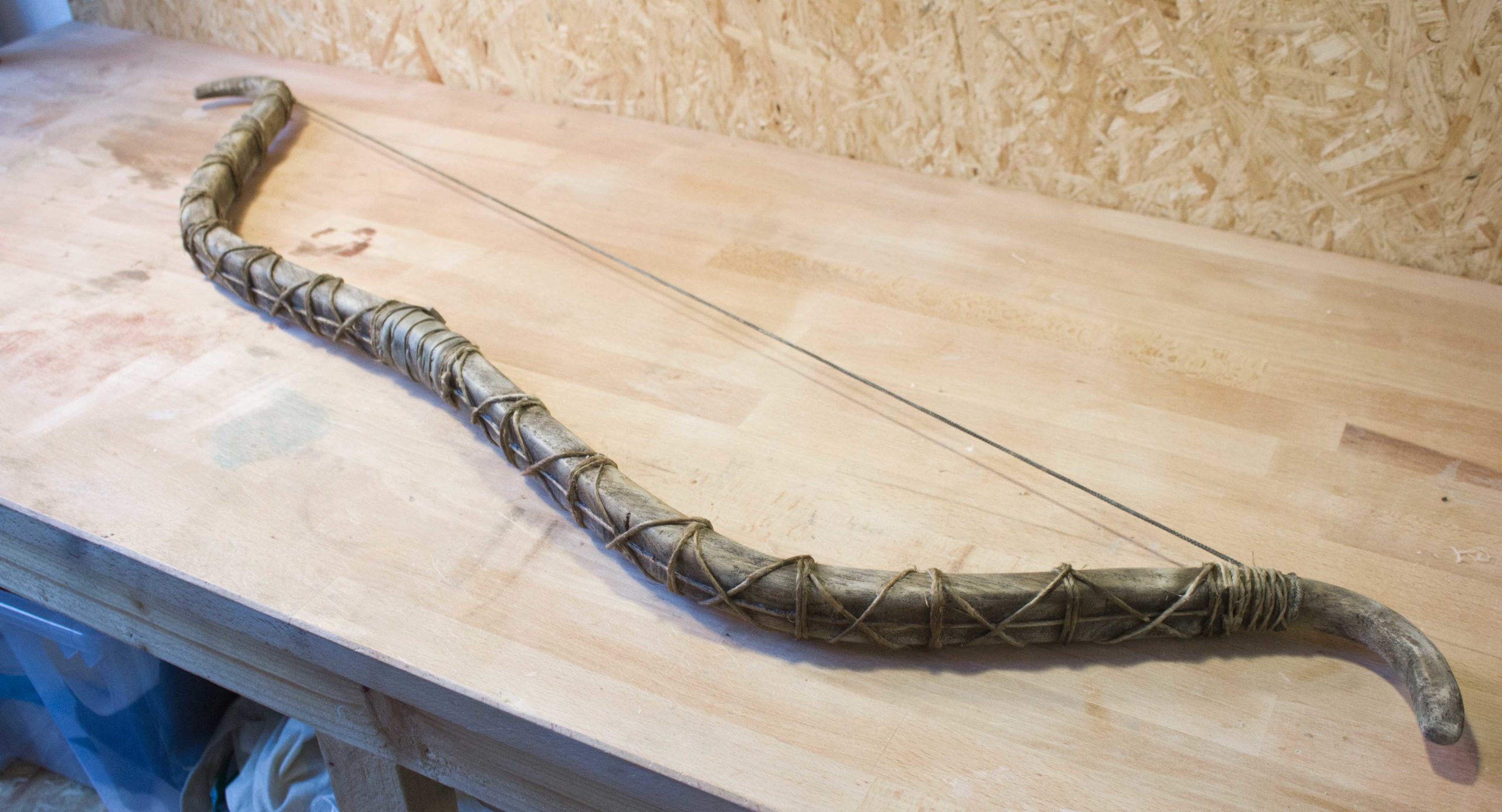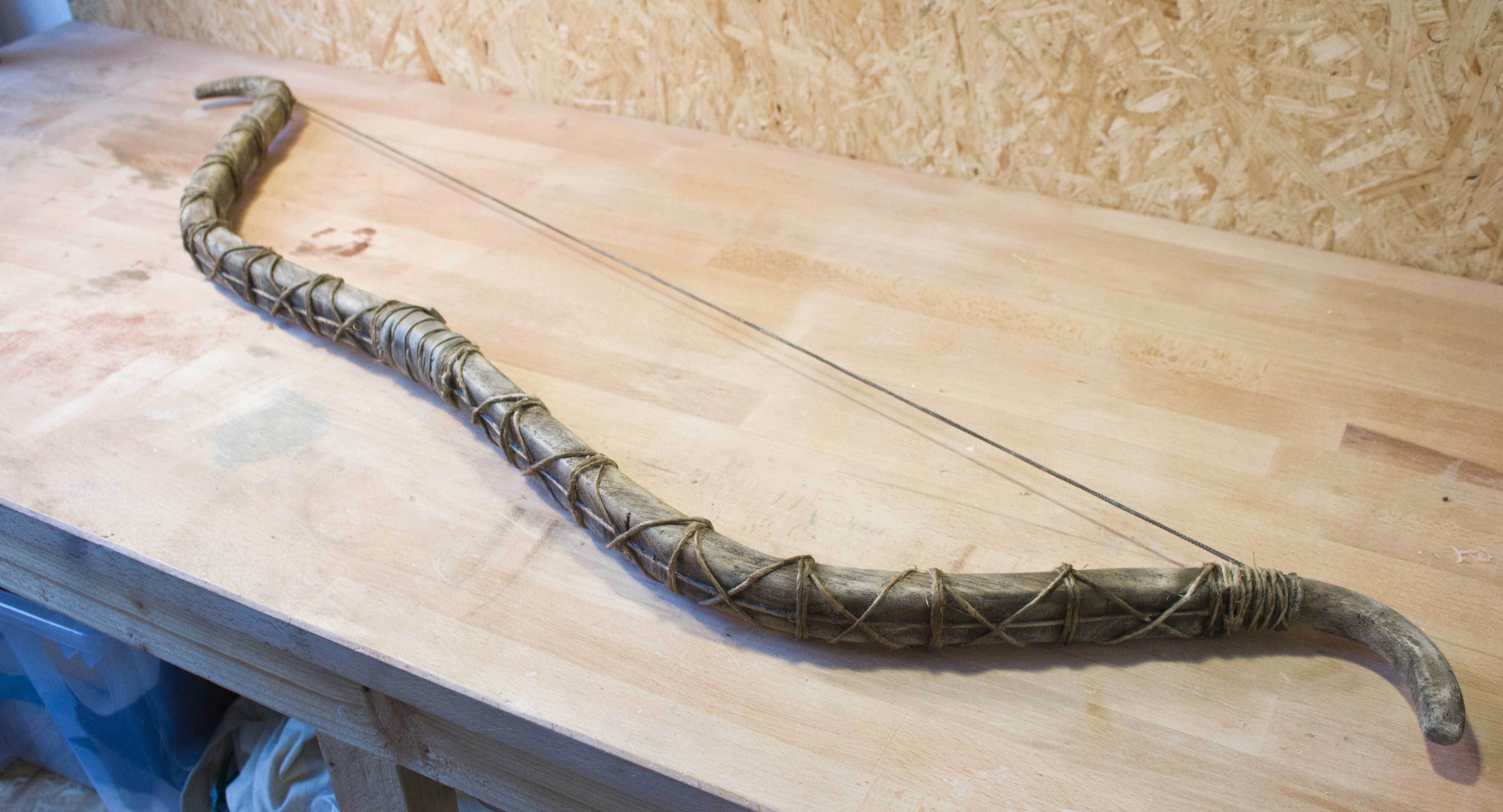 For the bowstring I used an elastic band which I also weathered a little bit. The leather stripe in the middle can be taken off, for separating the bow in two pieces.