The Challenge
The last 9 days we worked on an interesting project for Douglas. To display the new perfume Arizona they needed a lot of stones. First they tried to find someone who could make the "stone towers" out of real stones, but this would turn out way to heavy. So they contacted us if we could make the stones out of something else. We had to make 6 Pairs of these "stone towers", with 30 Stones in total and we only had 9 days!!!!  THIS was a real challenge for us! I think te next weeks I will get haunted by stones in my dreams.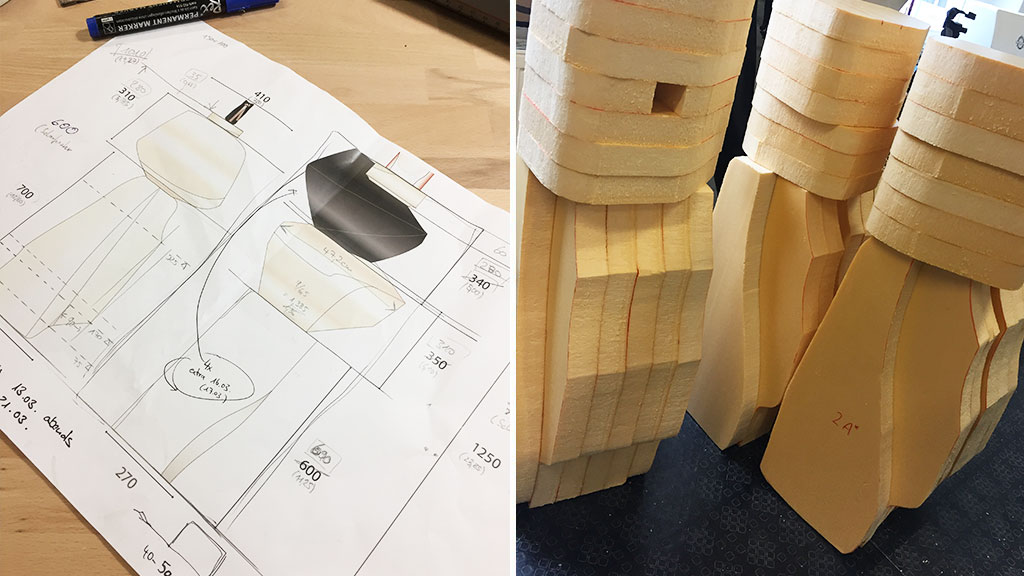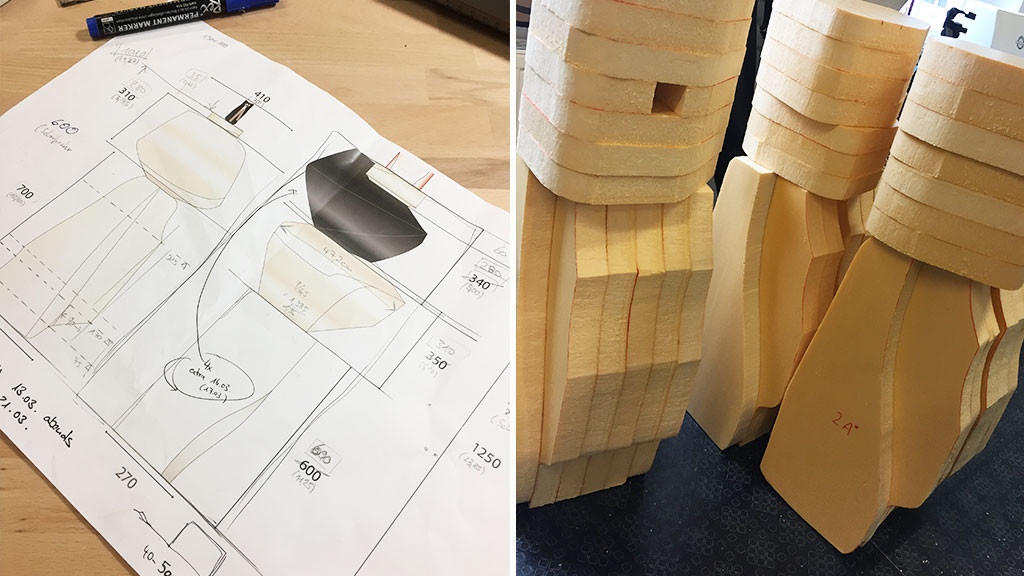 Materials
Because there was no time for sculpting the stones, make a silicone mold and cast them, we tryed to figure out a super fast way to build all the stones in a short time. We ended up using some good old cosplay crafting techniques and just carved the stones out of styrofoam and covered them with Worbla.
The only bad thing about this technique was the sanding part. We used Worblas Pearly Art wich has a quite nice surface, but the stones had to be suuuuper smooth. This meant we needed a loooot of spray putty.
List of all Materials we used:
– Styrofoam
– Worblas Pearly Art
– Hot Glue
– Tons of Spray putty
– Sanding Paper 120/240/400/600
– Spraypaint
– Airbrush Colors
Realization
To realize this crazy ammount of work we needed more people. We searched for skilled cosplayer who could help us with this project. So our lovely Sabrina (Monono Cosplay) and Moni (Fenvaria Cosplay) helped us.
Even when this was SUPER stressfull I managed it to make some photos. You know I always enjoy to show you how we did things.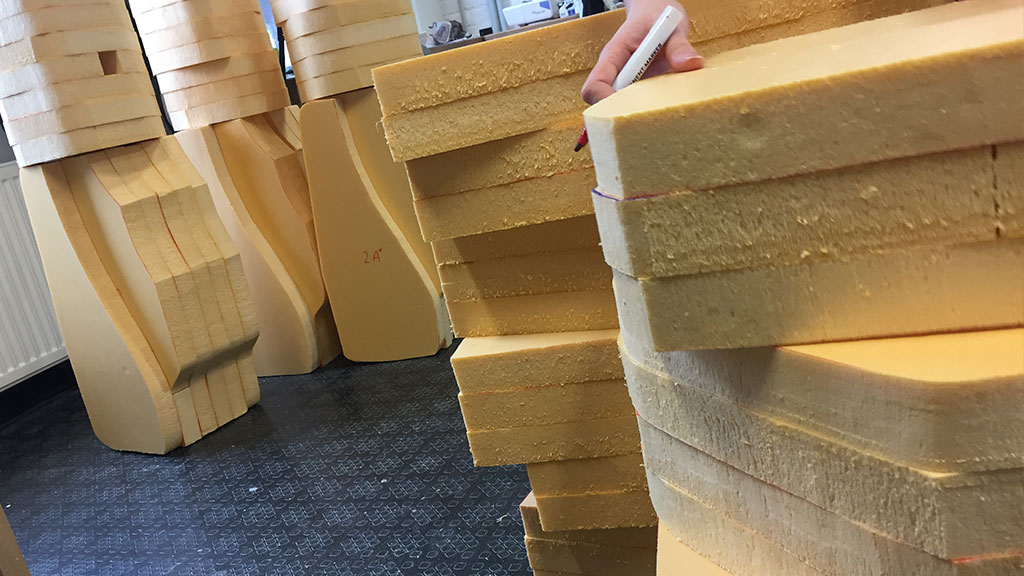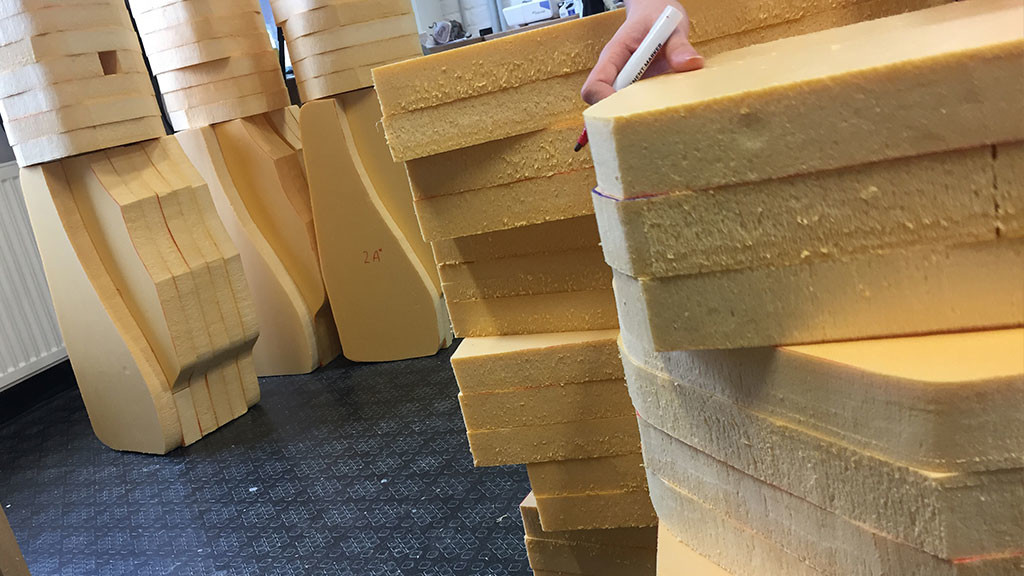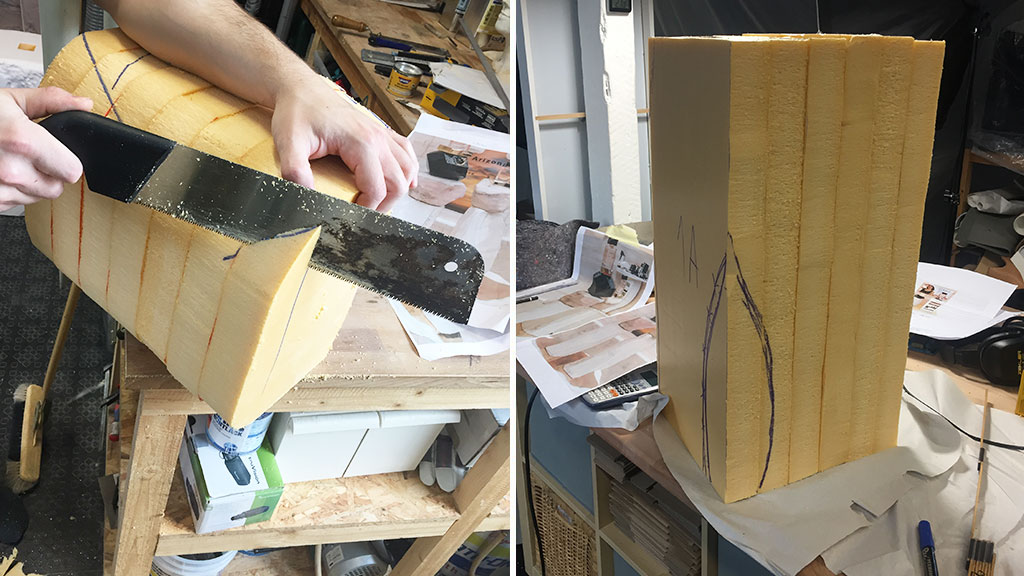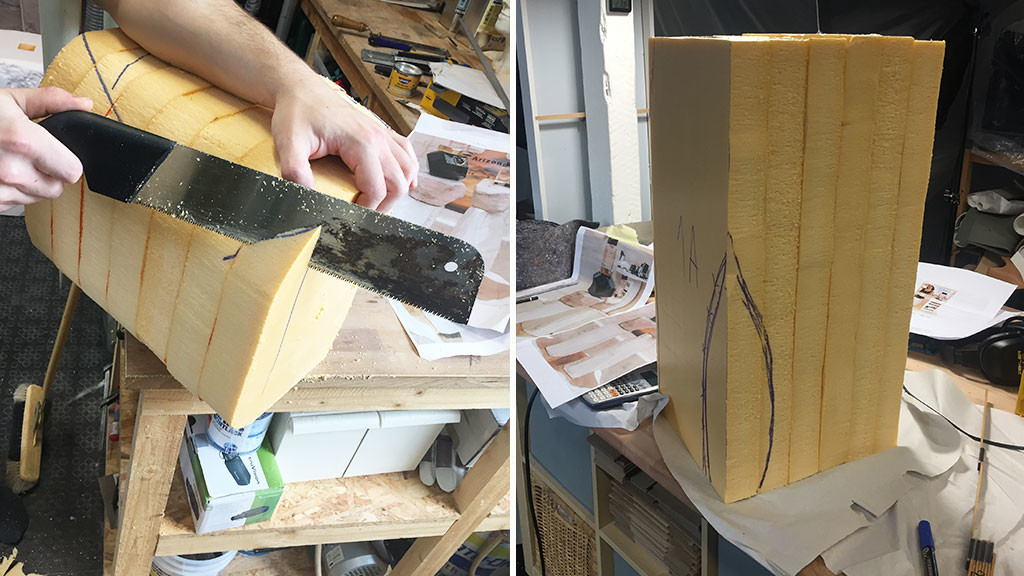 First we had to cut out dozens of Styrofoam pieces, glue them together (Hot Glue works perfect) and carve all the stones in shape.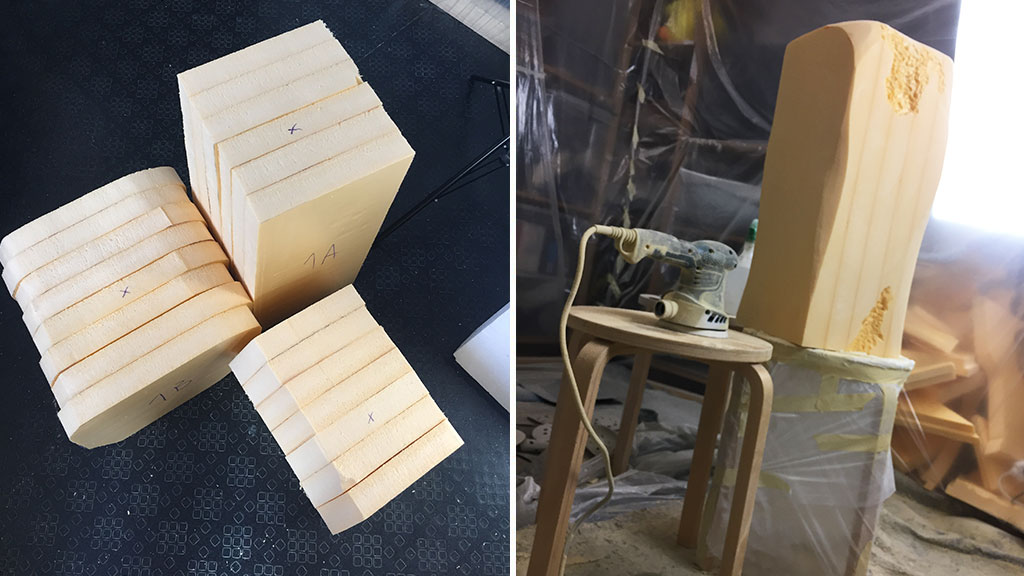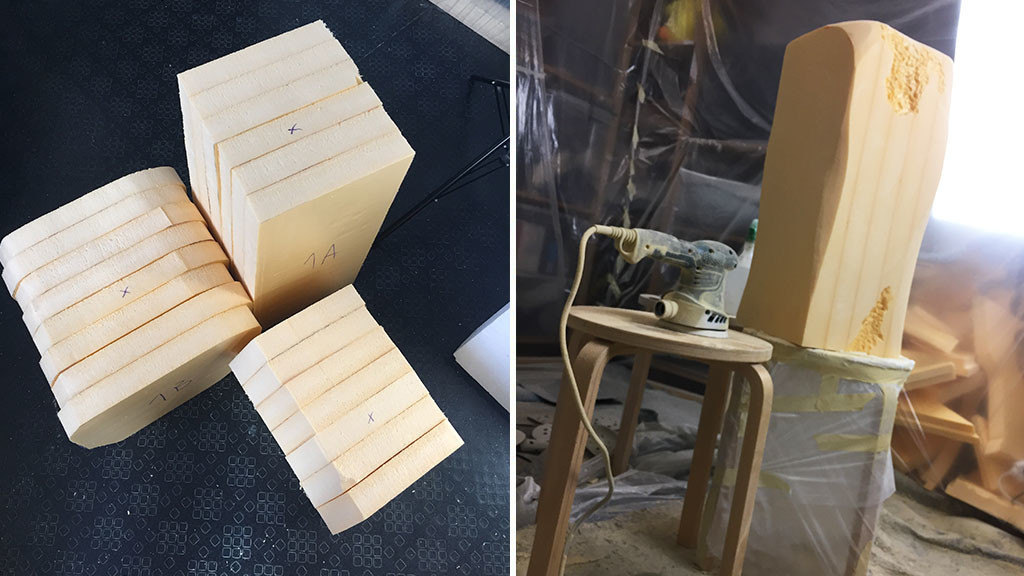 After carving out the raw shape it was time for sanding and give them their final shape. Luckily we had this little room which was completely covered in foil to protect the rest of our workshop from all the dust.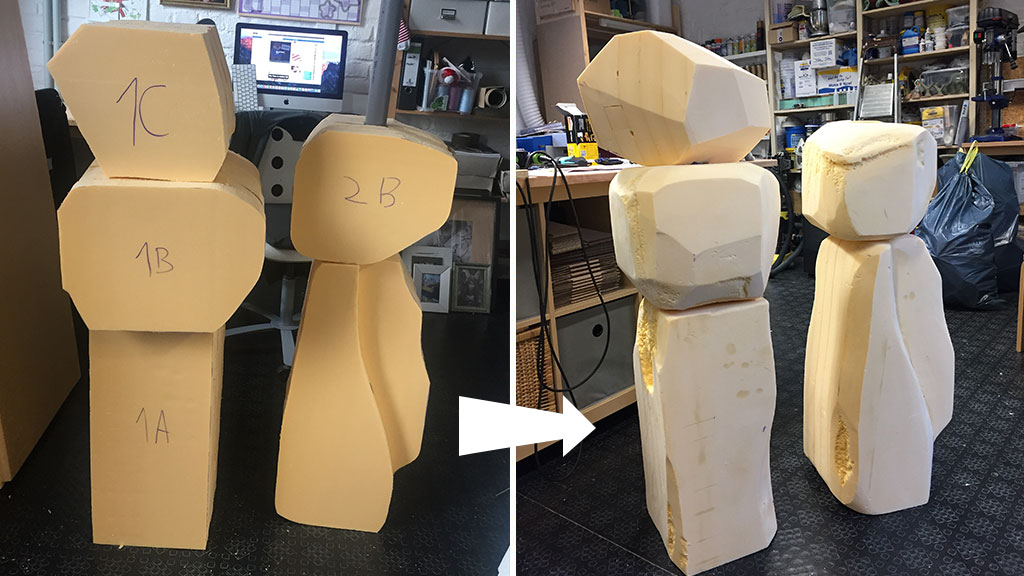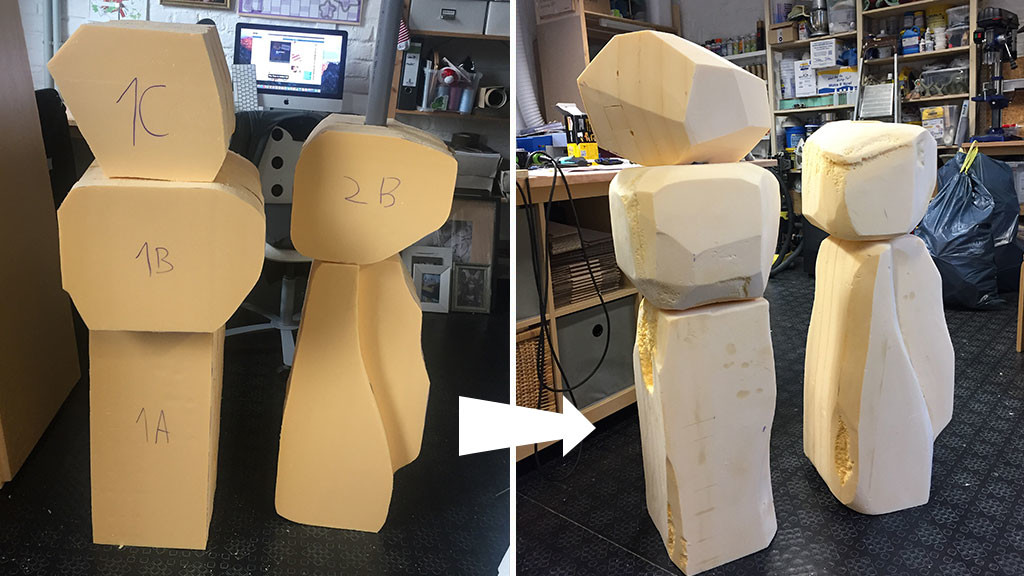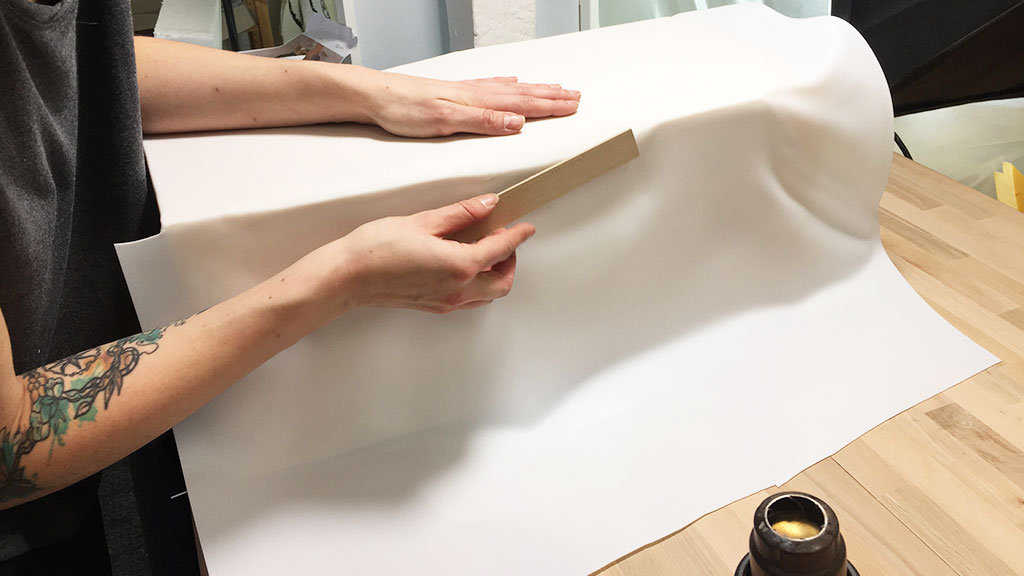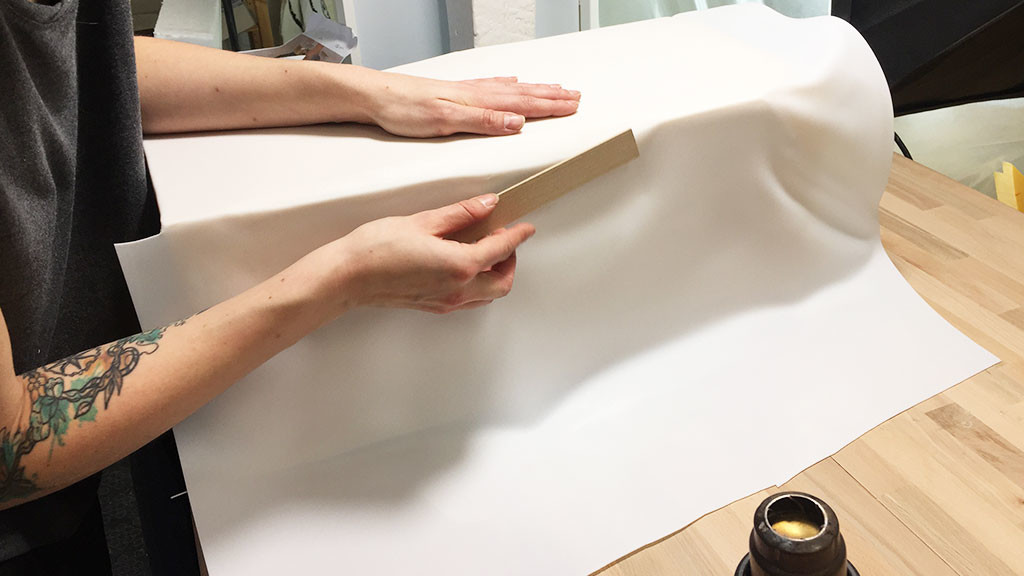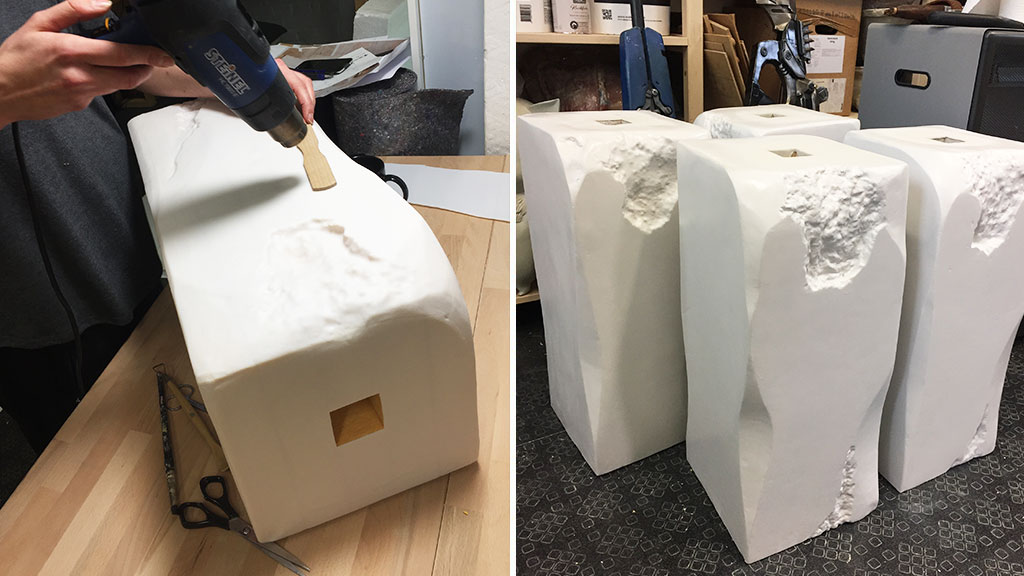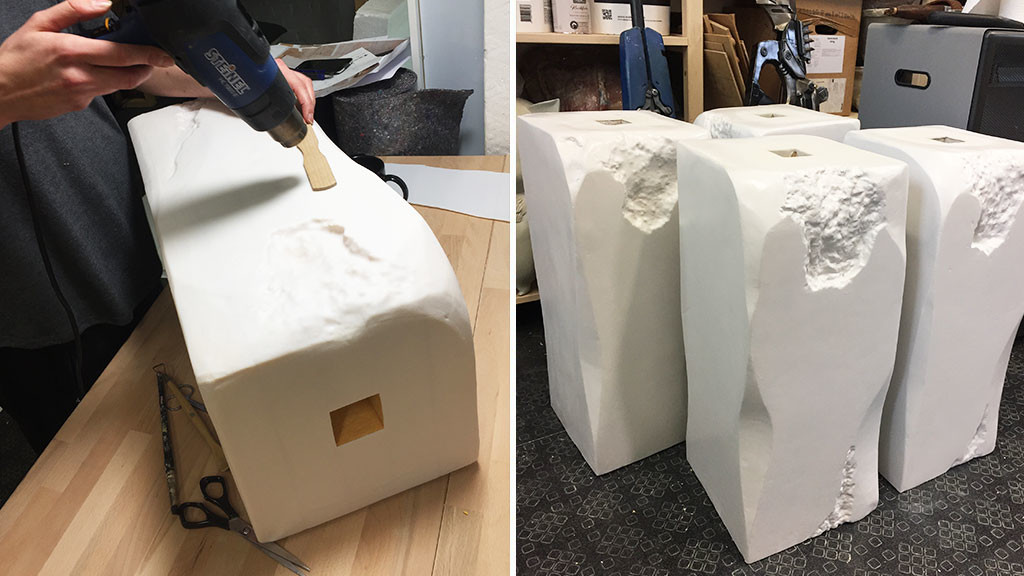 We covered every stone with Worblas Pearly Art, which was kinda tricky, because you have to be super careful not to burn down the styrofoam with the heatgun. In our opinion this was the fastest way to get this project done in only 9 days. The only bad thing was that all stones had to be sanded and we neede TONS of spray putty for that.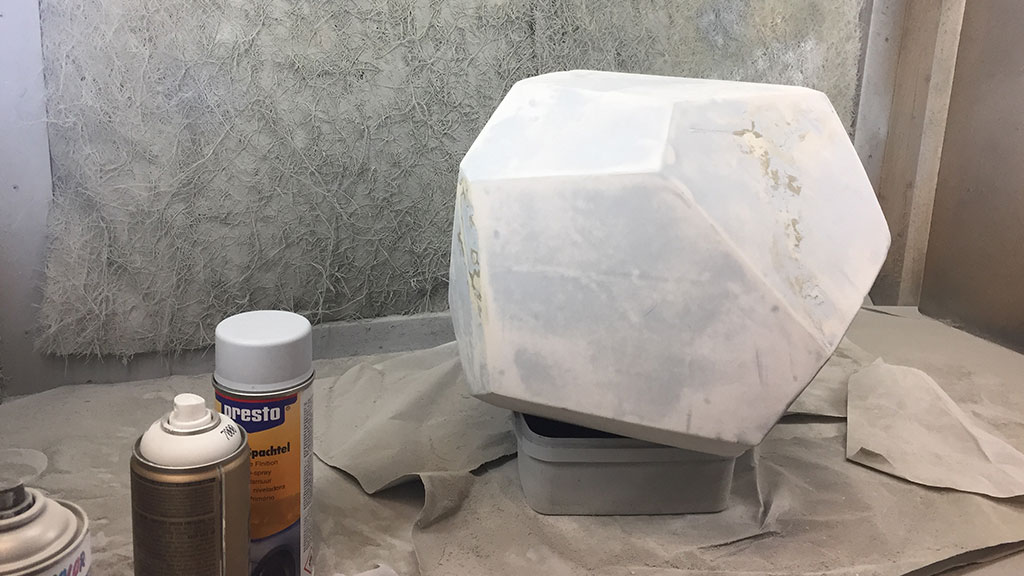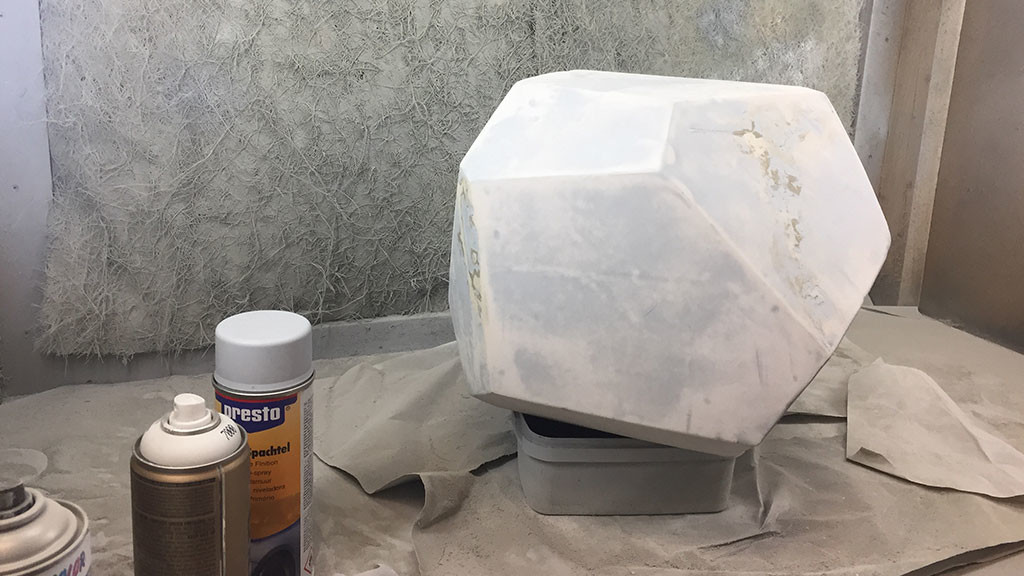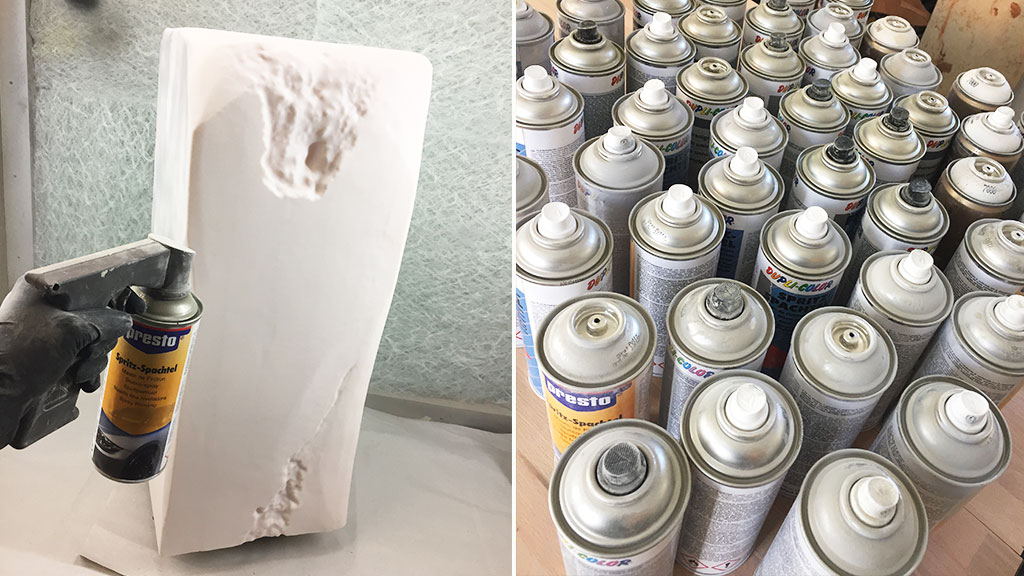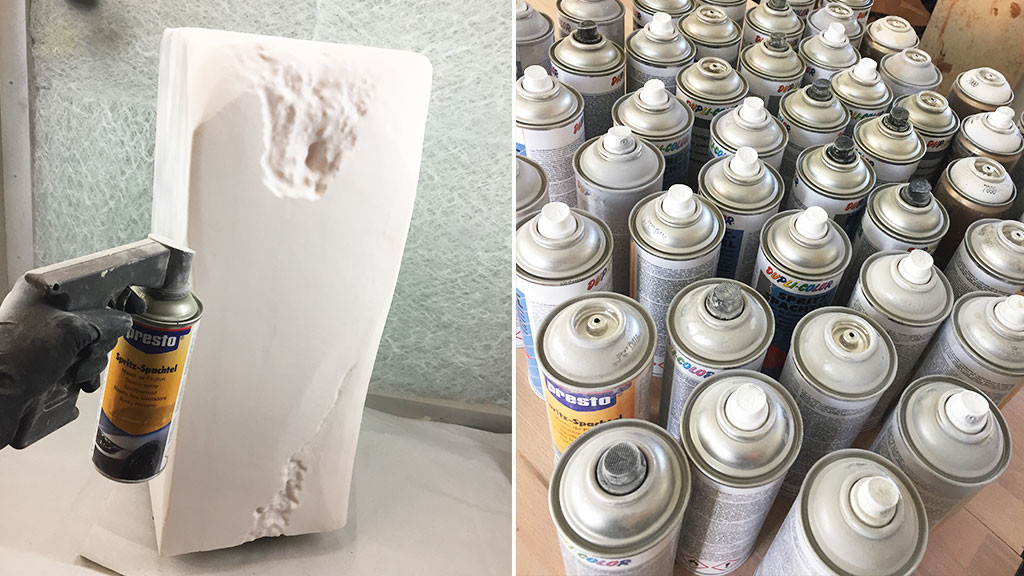 The sanding part was the most awful part… there was dust everywhere! Every stone needed multiple layers of spray putty and between every layer we sanded them.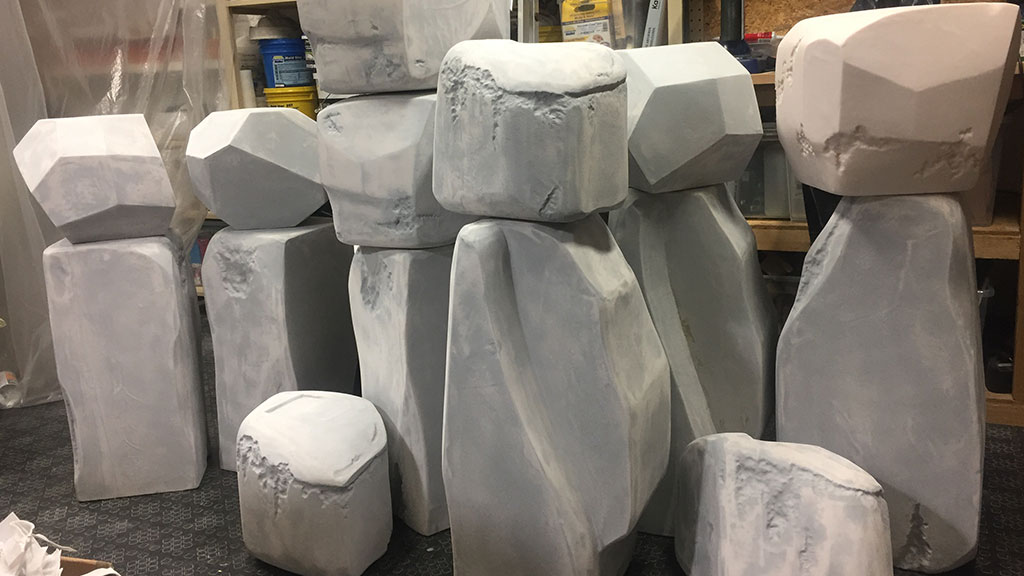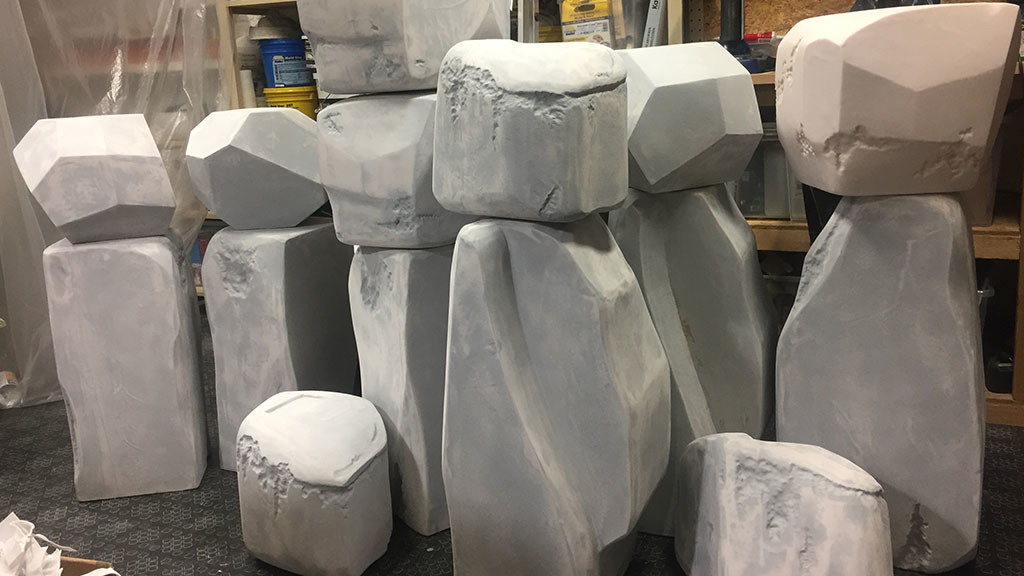 The stones on the picture are just half of the stones we made. Still can´t believe we made 30 stones!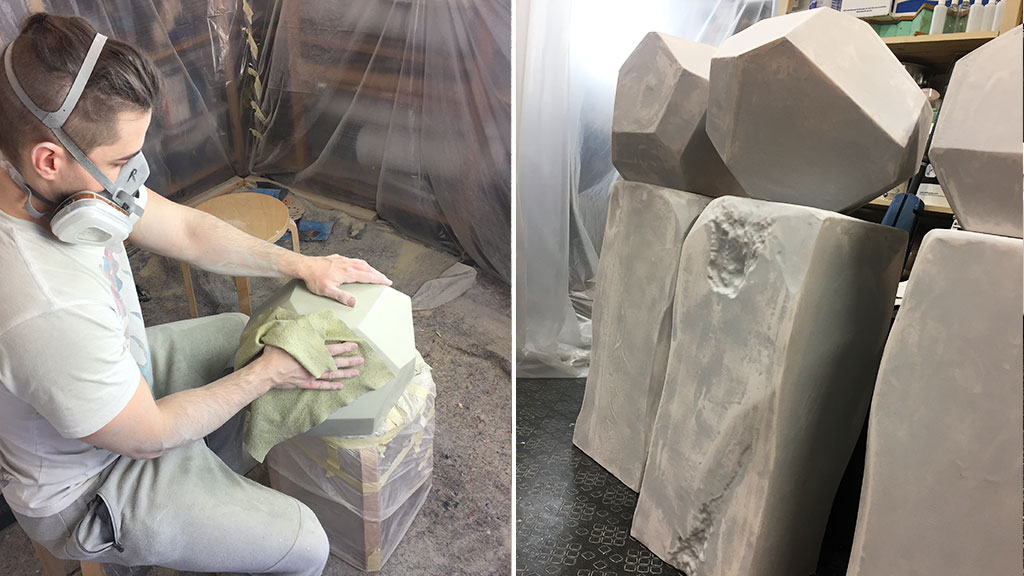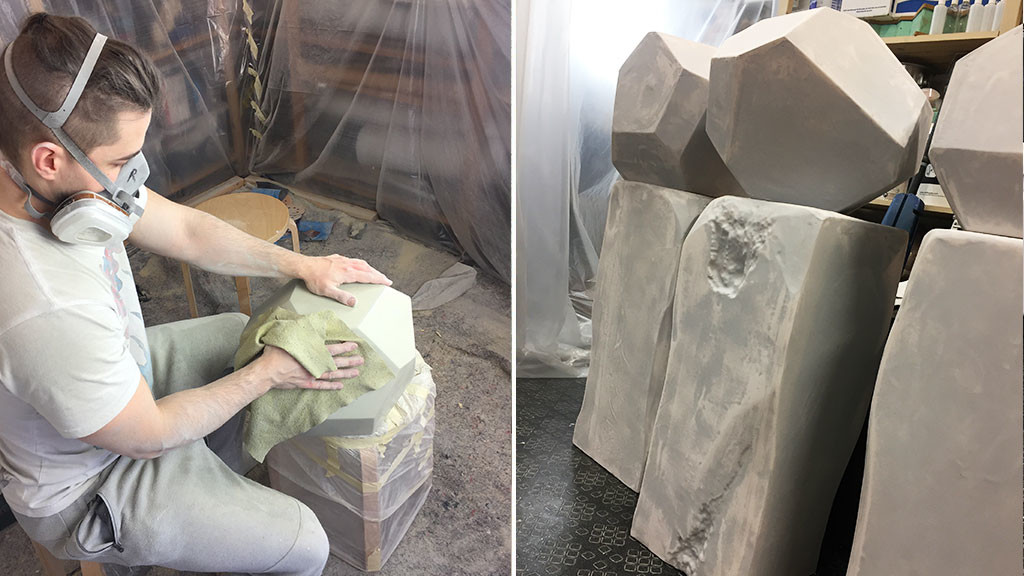 The painting process was very satisfying. It was made with spray paint and airbrush colors. The details like the dirt were made with a brush.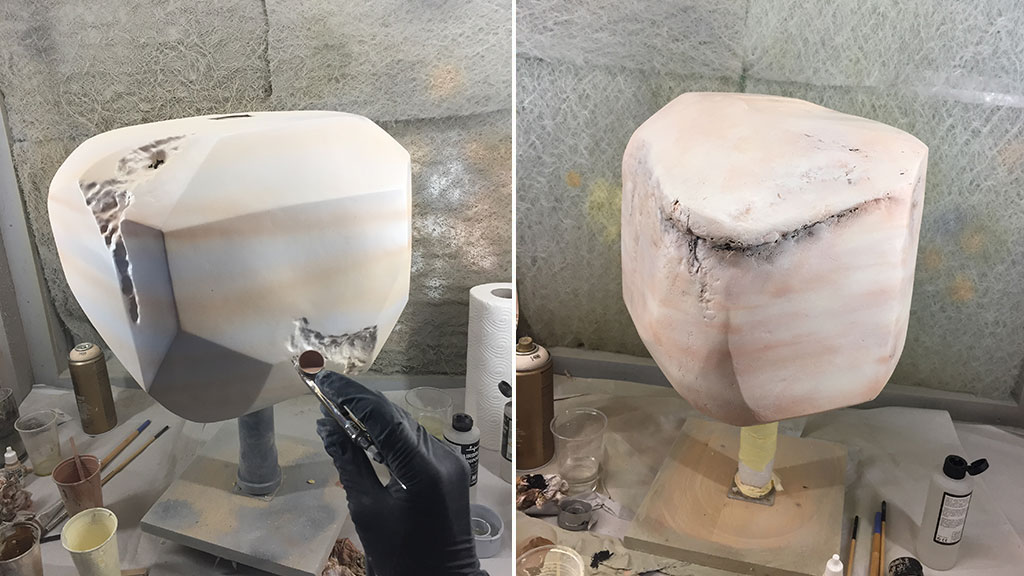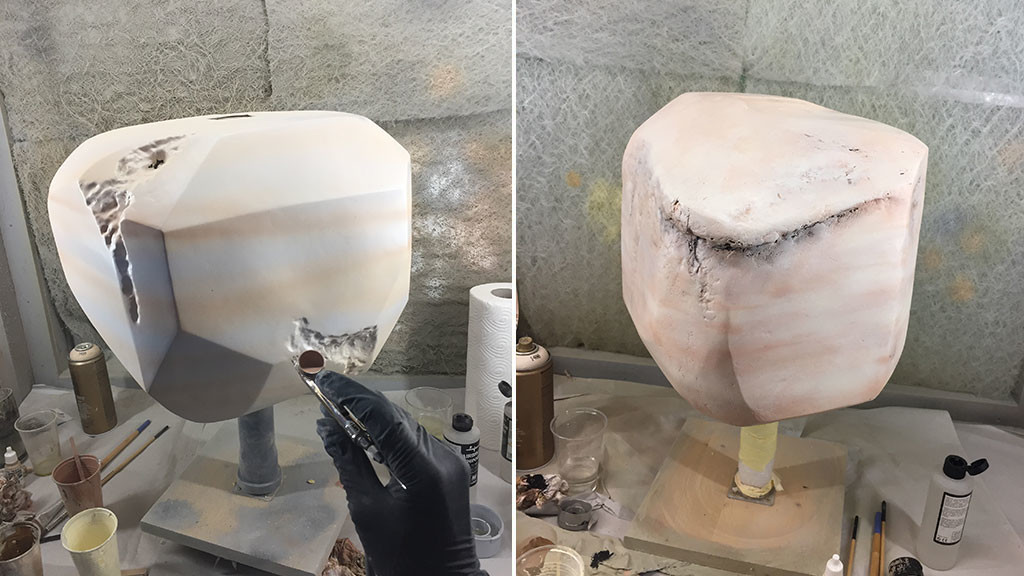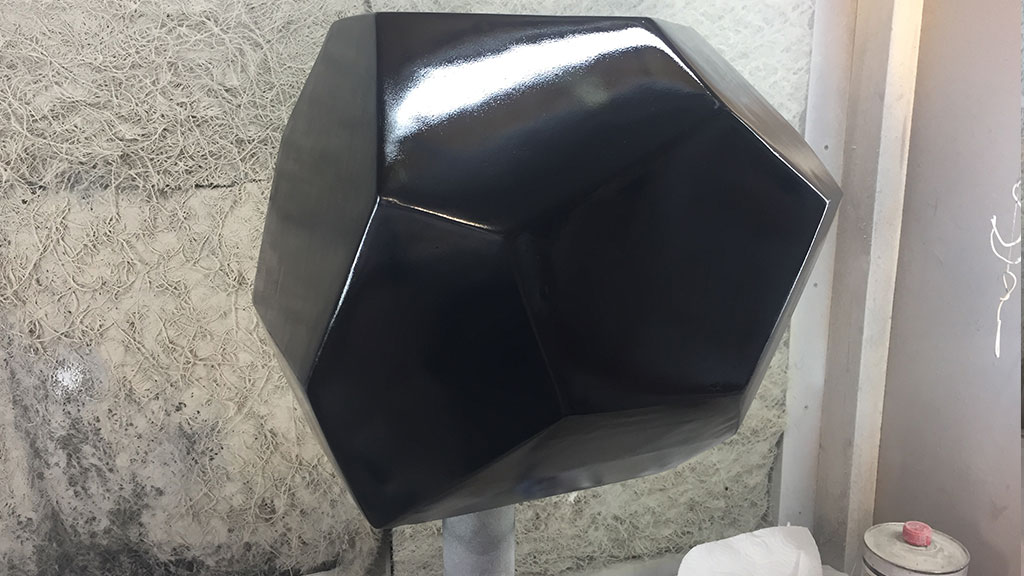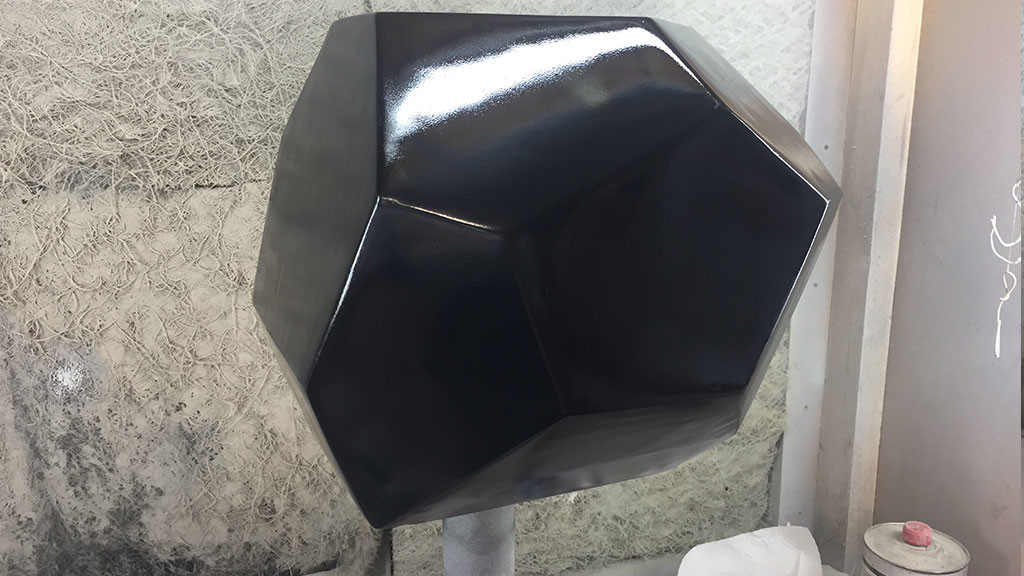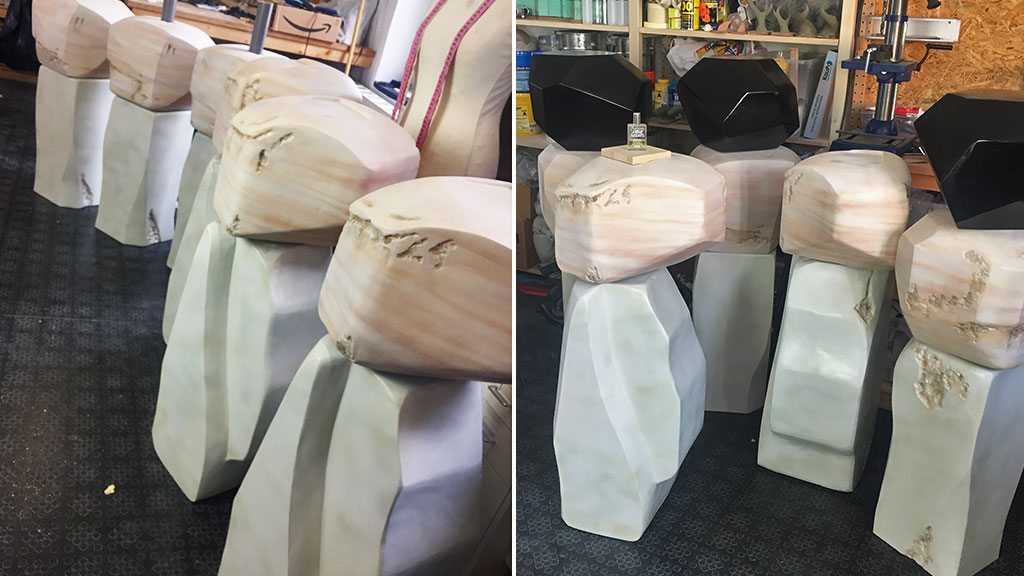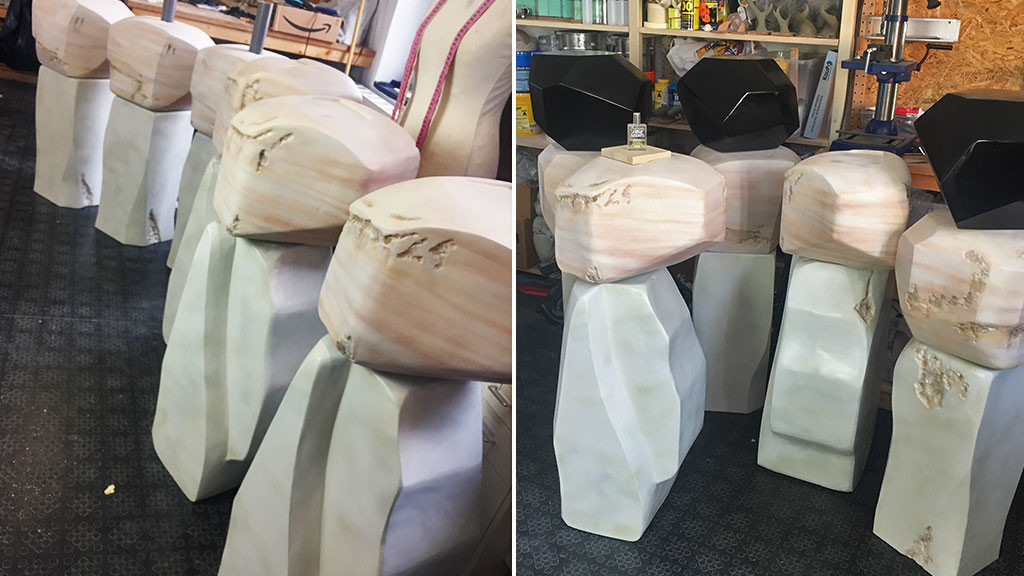 We are SUPER happy with the final result! They look so awesome and our customer love them.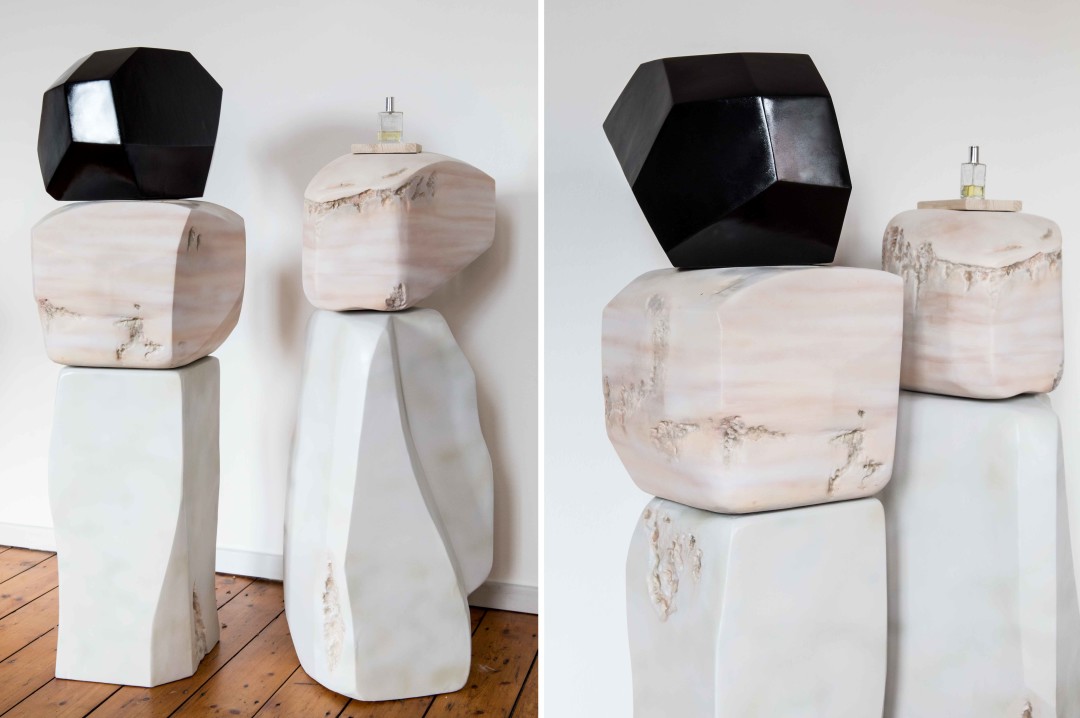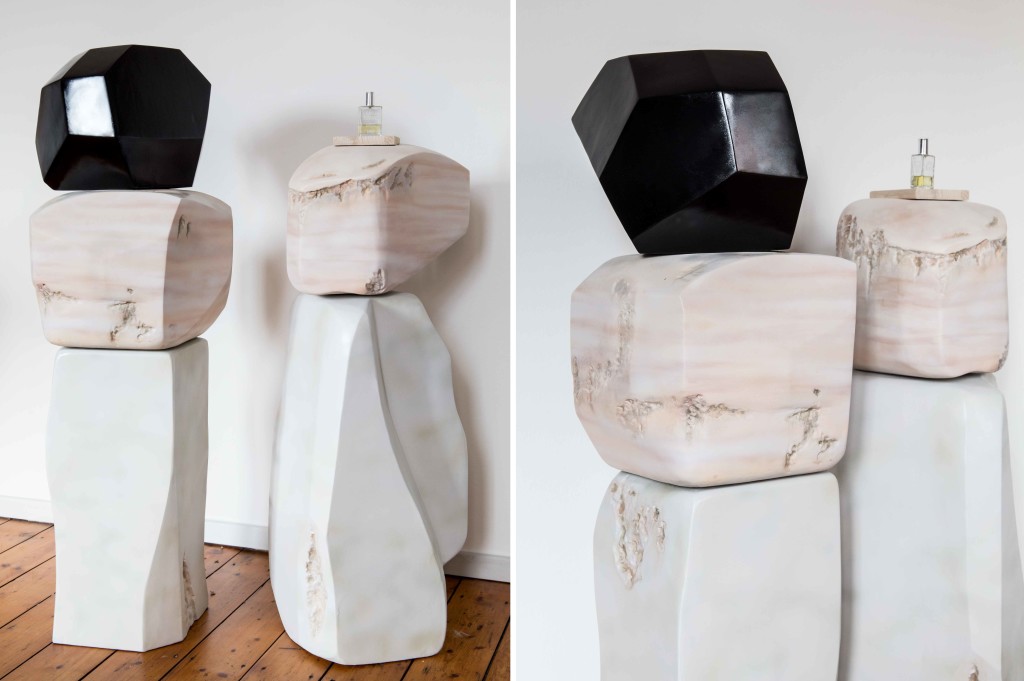 The Team
These were 9 crazy days and we are so happy to have such amazing, talanted and SUPER motivated Team-Members who helped us to ROCK this project.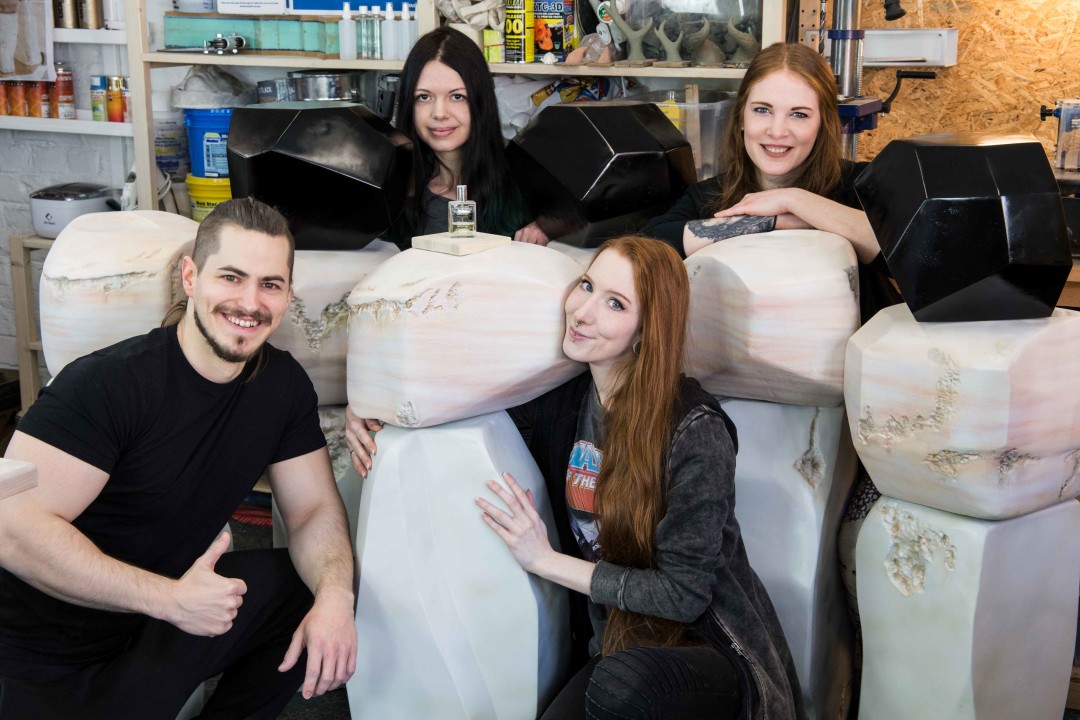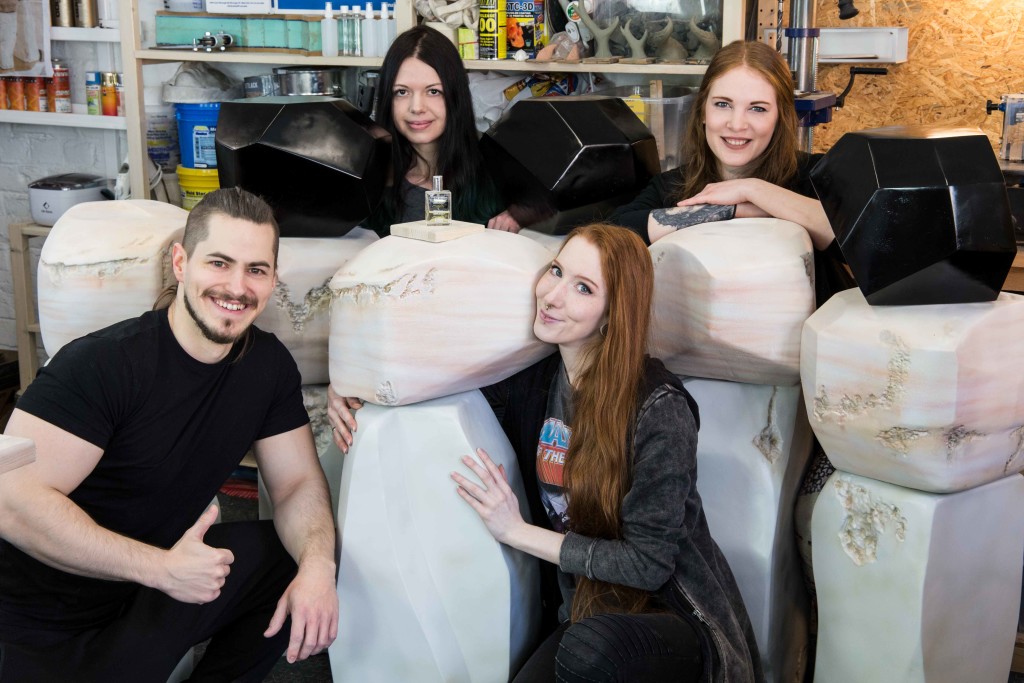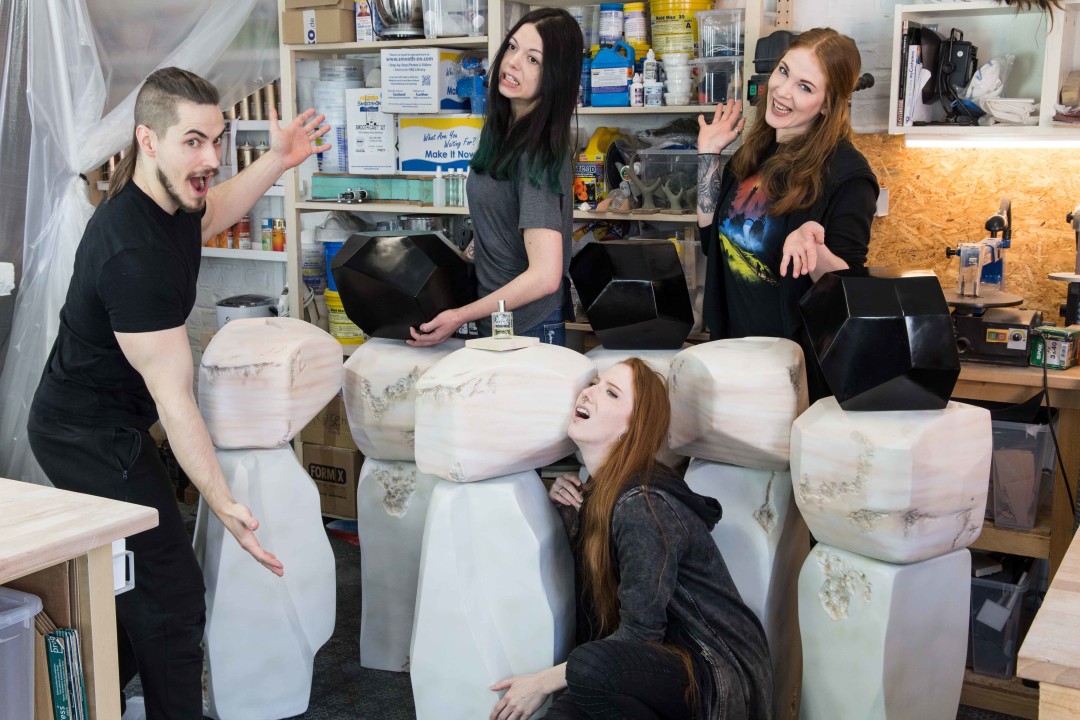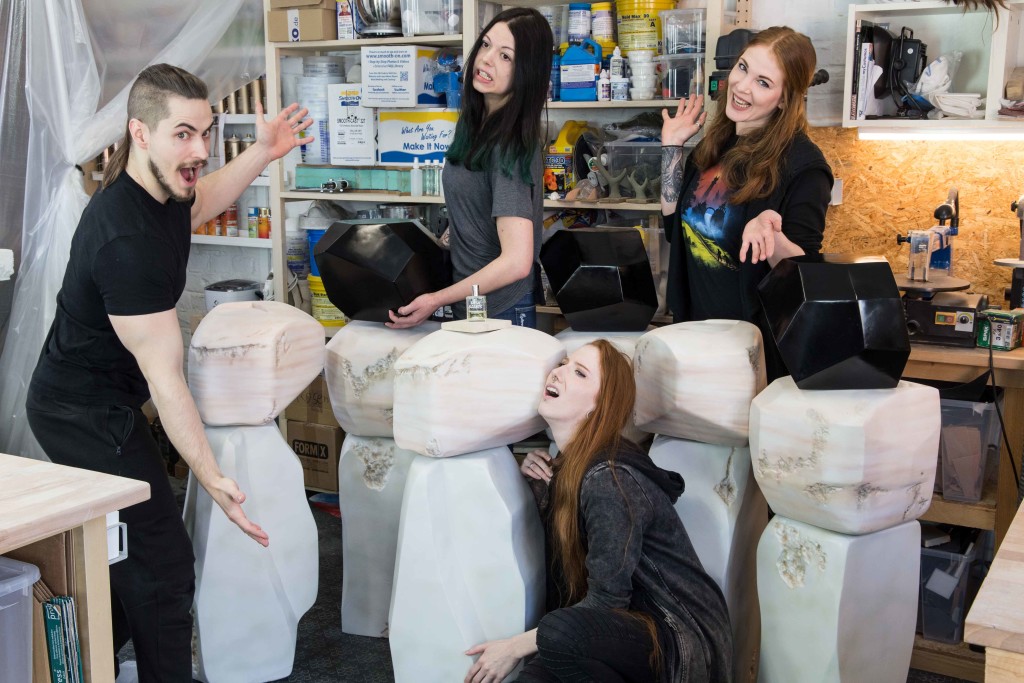 Stones in Action: