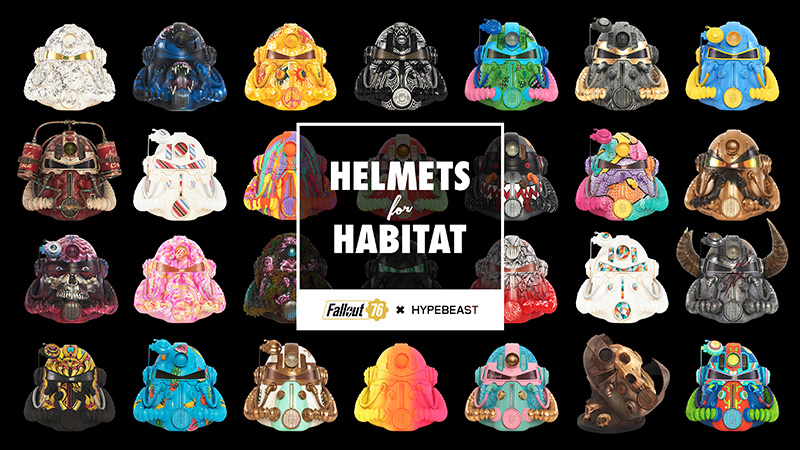 A while ago Bethesda asked us to paint one of their Fallout 76 Power armor helmets for a charity auction. They asked artists all arround the world to paint their helmets and create own designs. We feel very honored to be part of this amazing project.
Bethesda, Microsoft and Hypemaker (the creative agency behind HYPEBEAST – a leading point of contact for fashion, cultural and streetwear) are launching #HelmetsforHabitat. This charity initiative features special Fallout 76 power armor helmets which were designed from dozens of well-known artists from all over the world. Every helmet of the famous T51 power armor got a unique style.
All proceeds of the auction go to Habitat for Humanity – a nonprofit organization that works locally at all 50 states in the US and in more than 70 countries. They are pursuing the vision of a world where everyone has a decent home. In the spirit of Fallout 76 and global rebuilding, Bethesda is very pleased to continue supporting Habitat for Humanity and its honorable mission to transform lives and communities through affordable housing.
New York City fans will even have the opportunity to see all the helmets before the auction ends. From October 25. to November 14, Microsoft's main office on 5th Avenue on the third floor hosts a special exhibit featuring a selection of helmets.
To the auctions:
https://paddle8.com/auction/fallout76-helmets-for-habitat/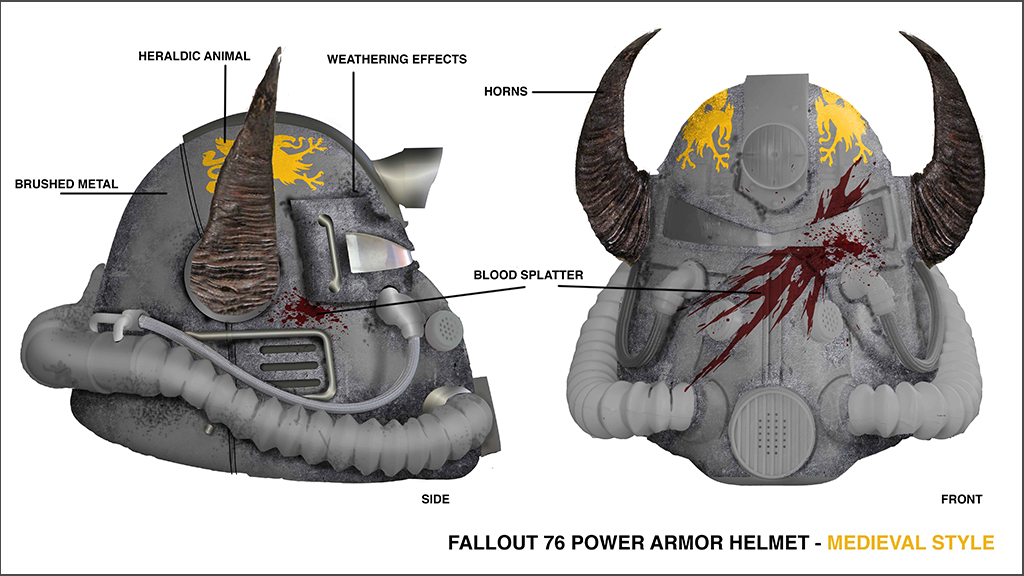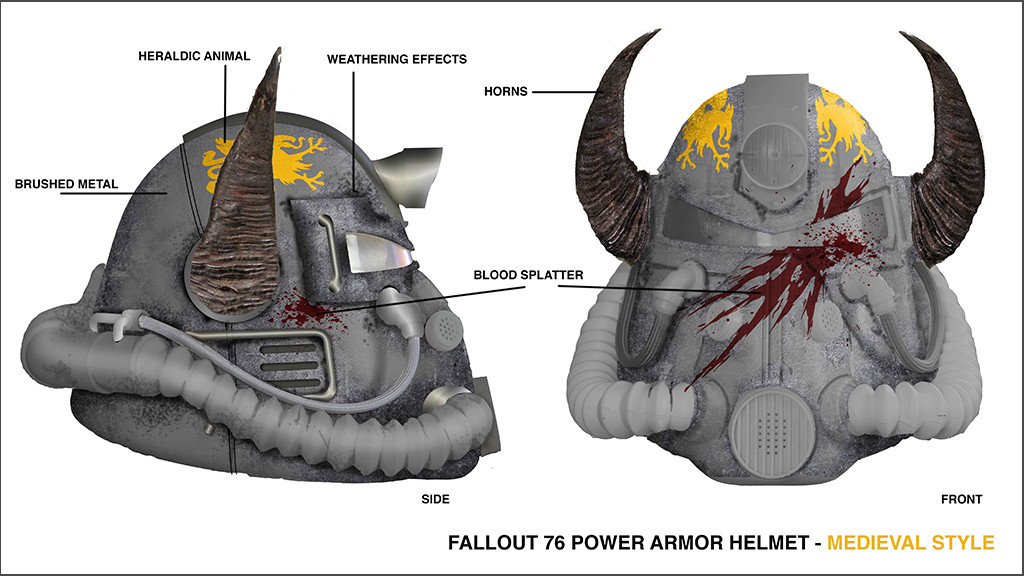 I had the idea not only to give the Helmet a Paint Job, I also wanted to add something that represents our work and our style of costuming. I only had 1 day to work on this because we just came back from Gamescom and had to leave for Pax West. So I decided to create a medival style helmet with horns. When you are following my work for a while you know: I LOVE HORNS!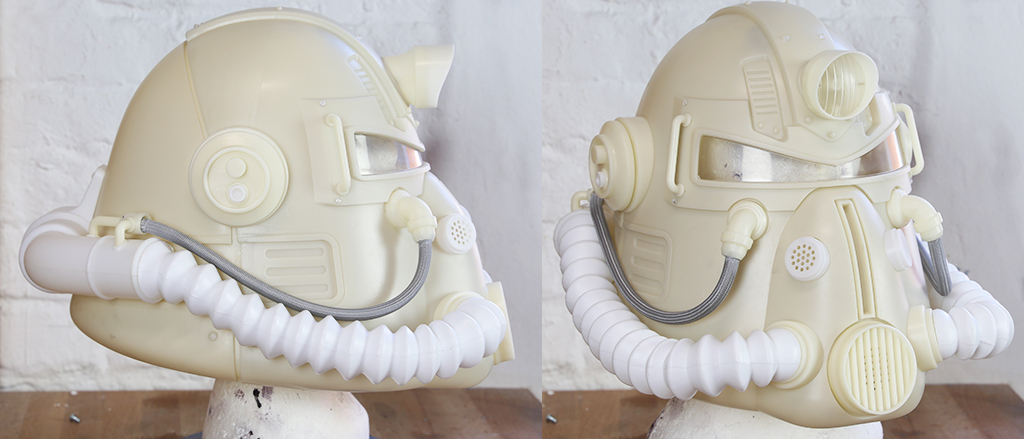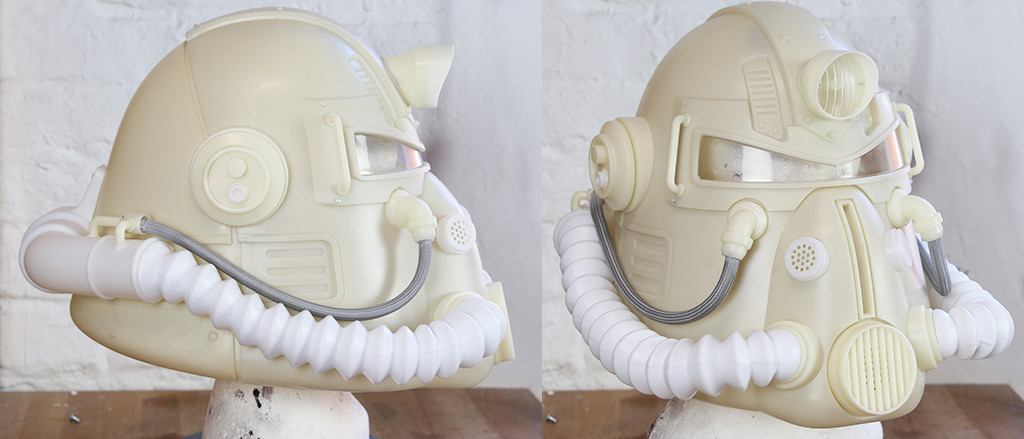 Bethesda send me the unpainted helmet and I am love the design. I always wanted to cosplay a Power Amor from Fallout, but this would be huge project so I am not sure if I will ever make it. As a big Fallout fan it was amazing to hold their newest helmet design in my hands.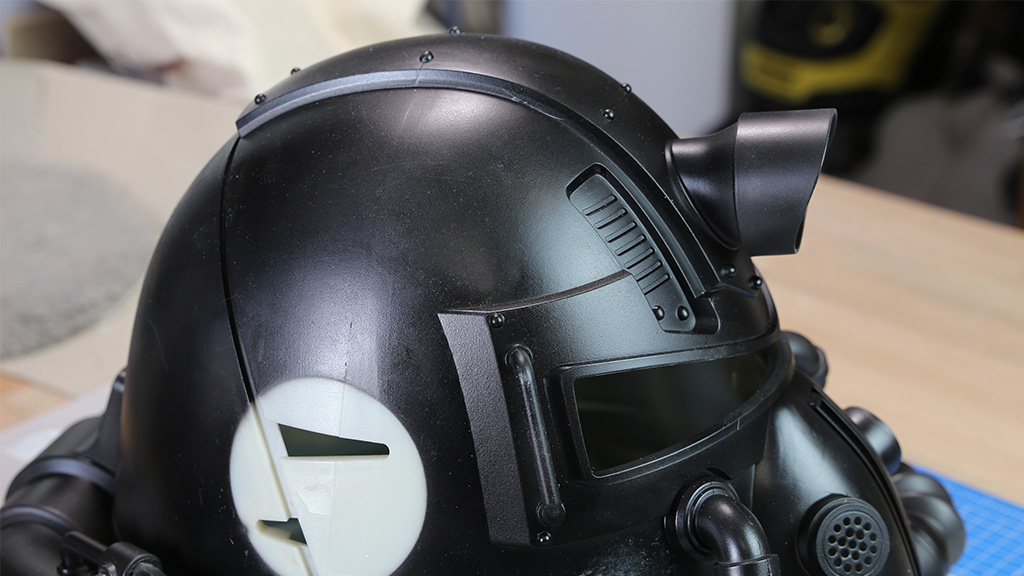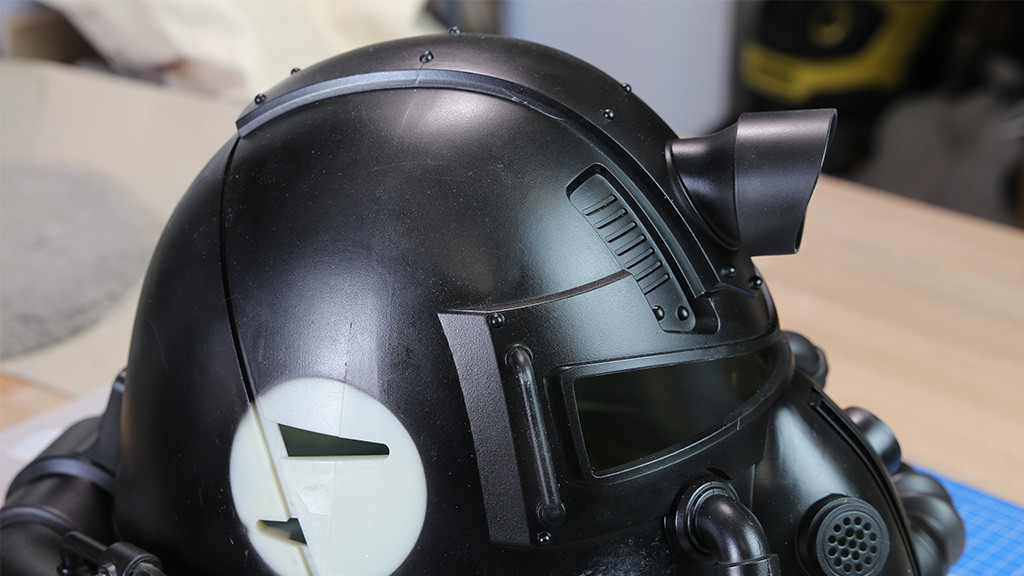 I started with a base coat for black spray paint. This is the best base you can have when you want to create a realistic metallic effect.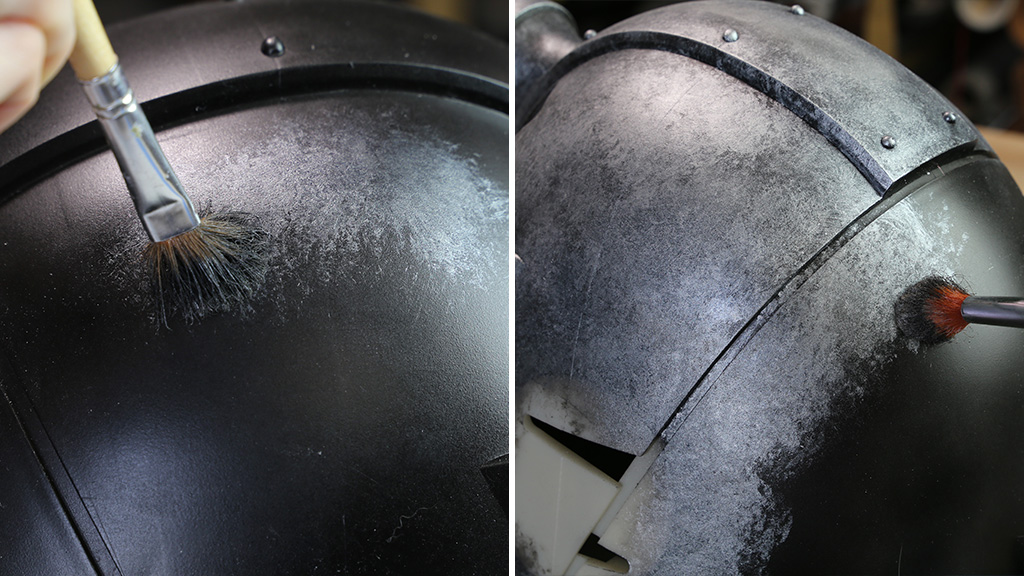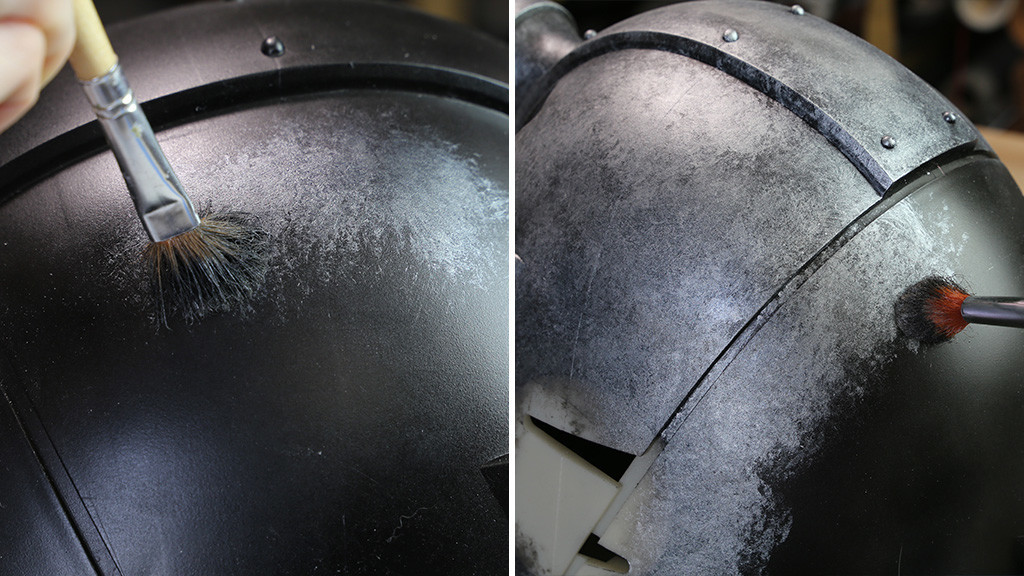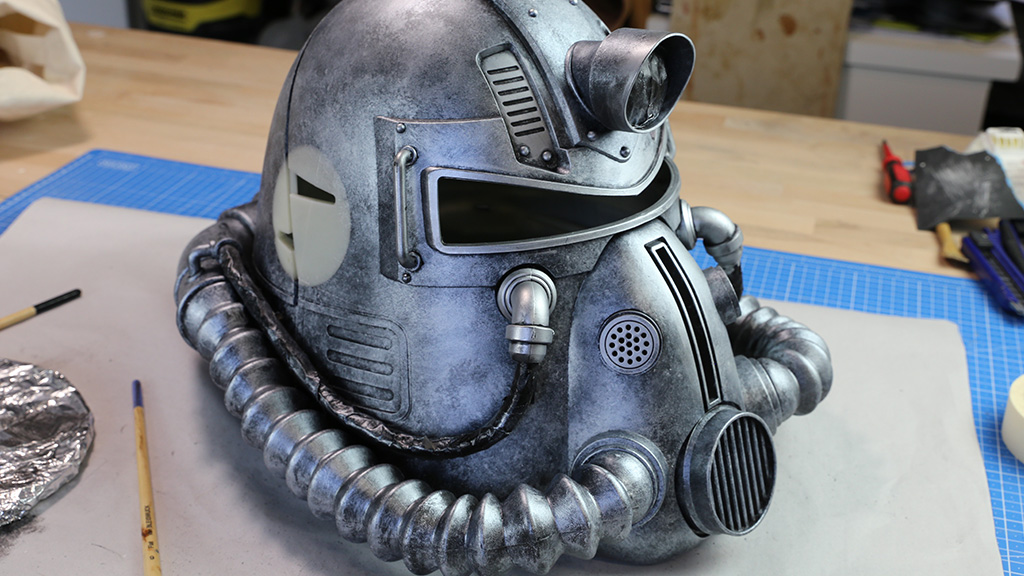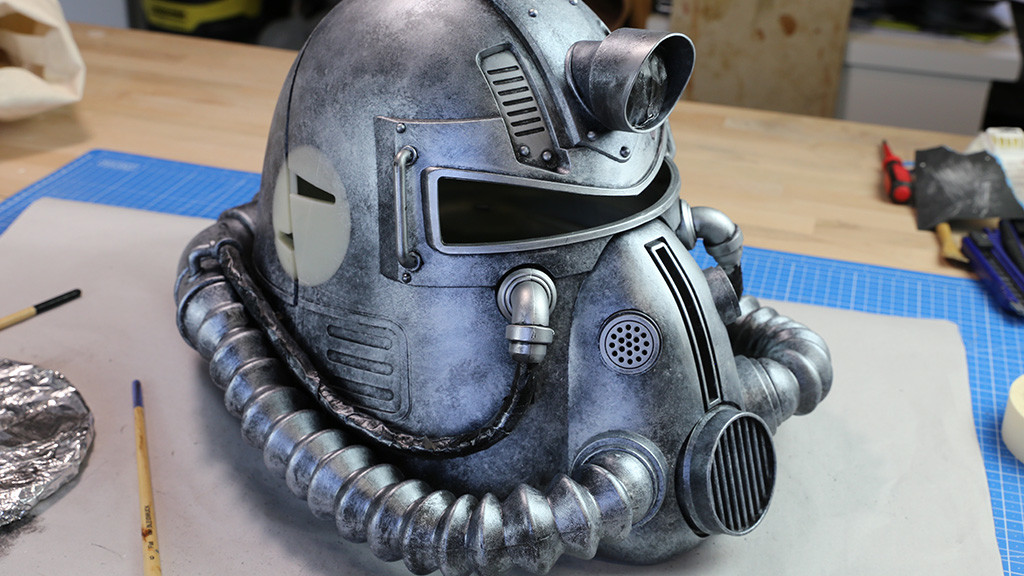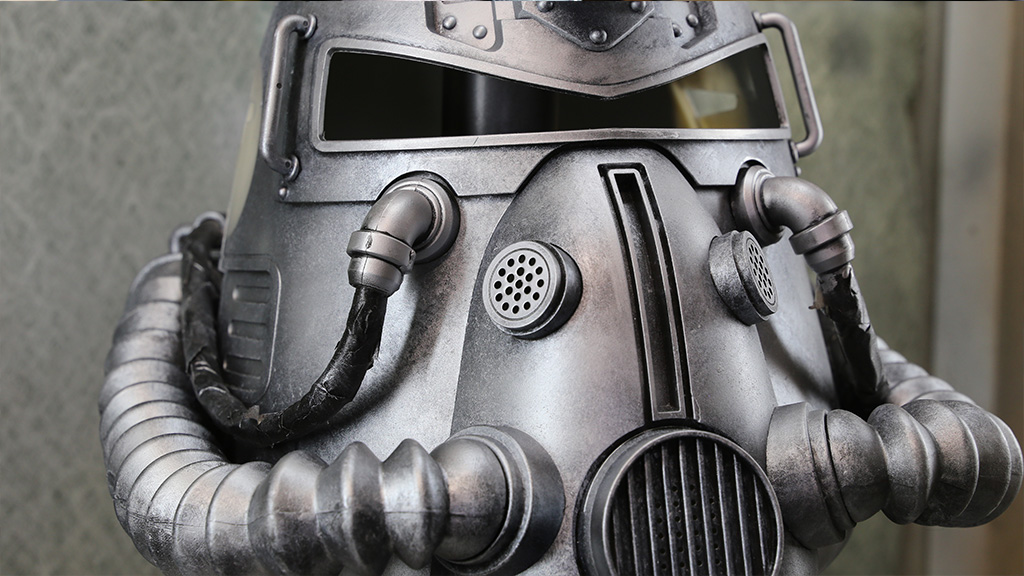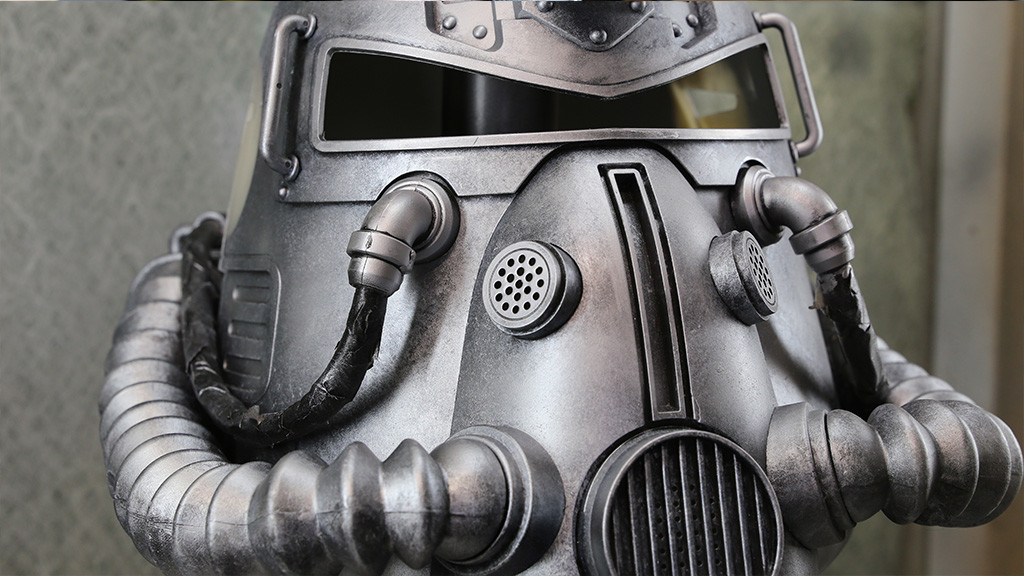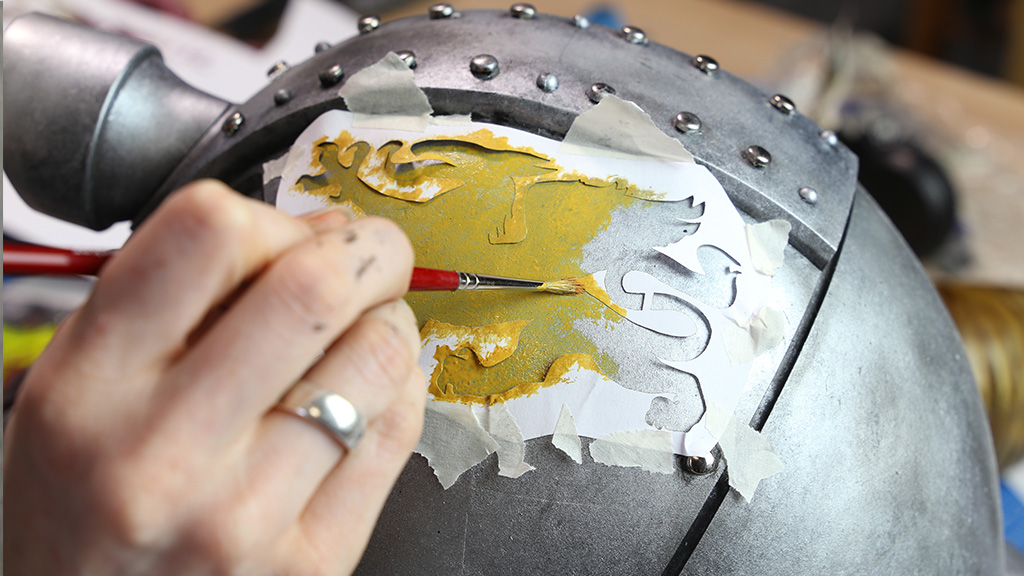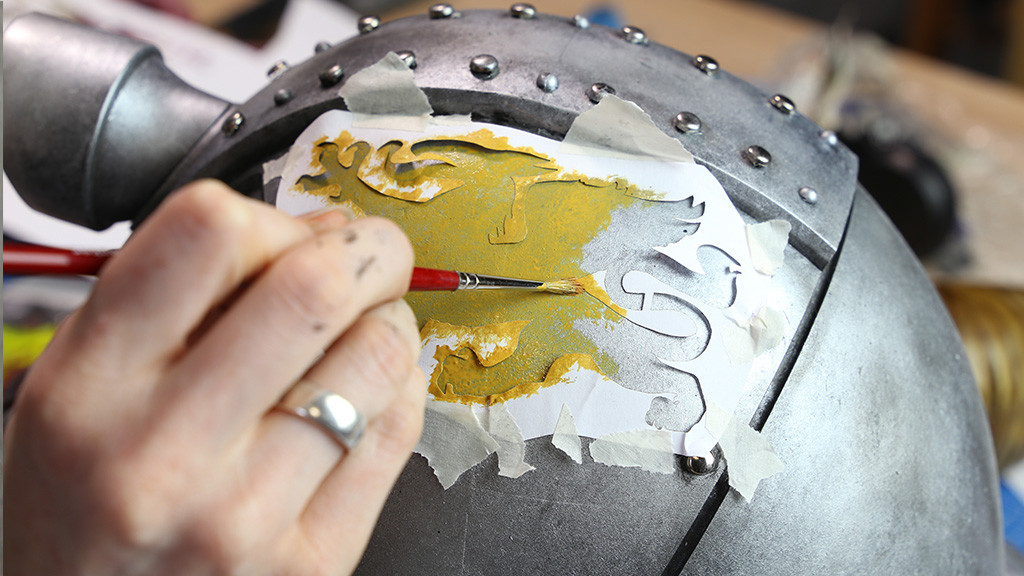 If you want to see the full painting process and how we made the horns check out the Video below.