This year for gamescom we had the amazing opportunity to create costumes from the new Darksiders game for THQ Nordic. In Darksiders III Gunfire games finally brought the 3rd horsemen to life: Fury.
For creating the costume we combined a lot of different techniques. Such as 3D modelling, 3D printing, molding and casting, foamwork, sewing, painting and a lot more. To show you the full process we made some videos. In coopereration with THQ Nordic we also published a cosplay kit to inspire and help other cosplayer to create their own Fury Cosplay.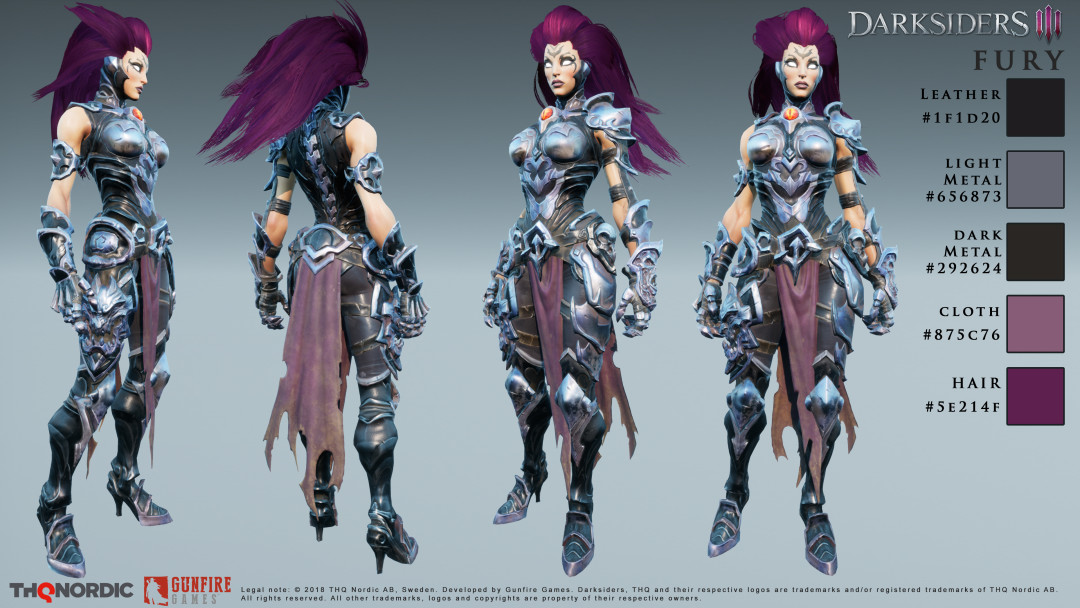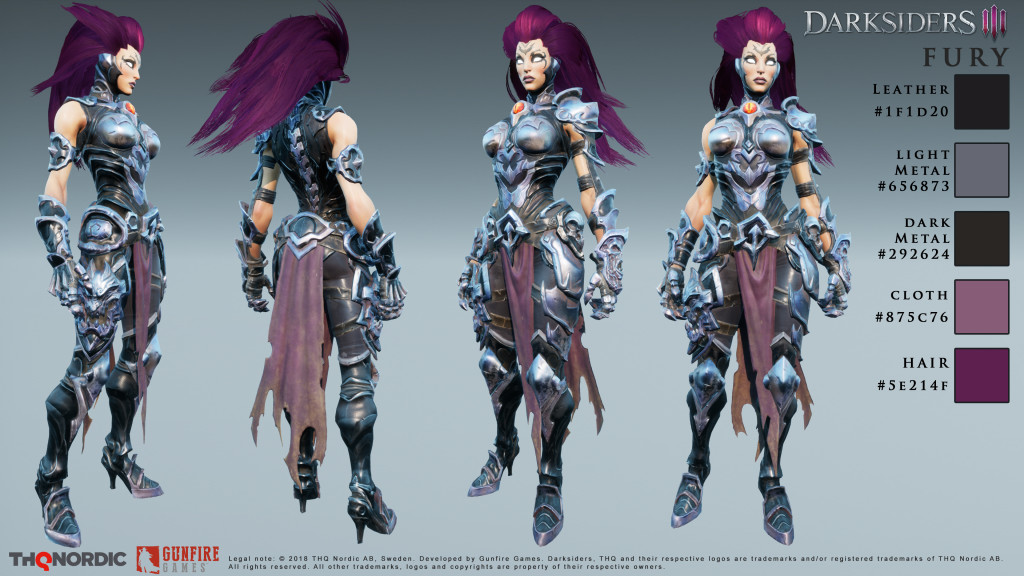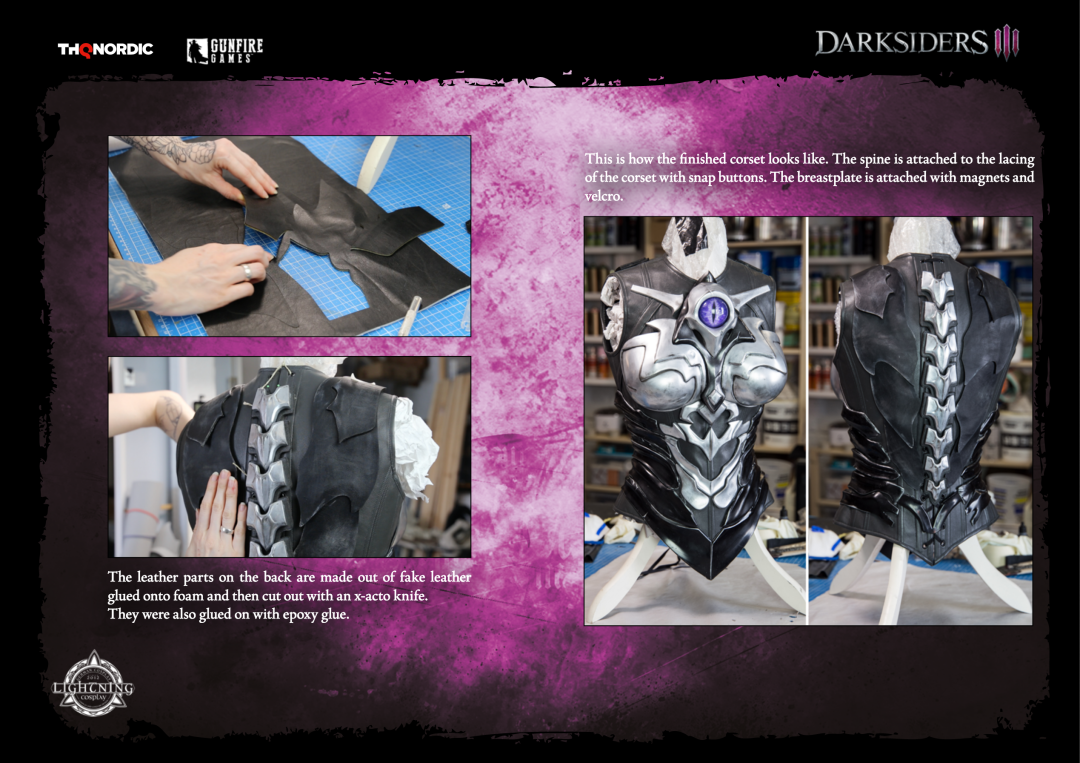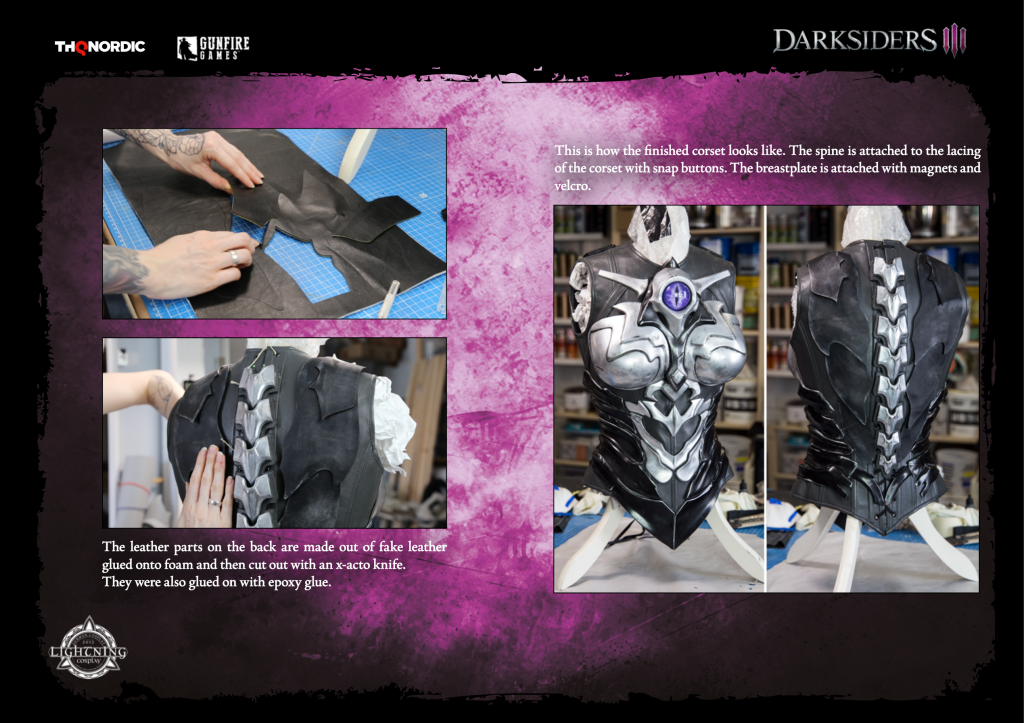 DOWNLOAD COSPLAY KIT:
Force-Fury-Cosplay-Kit.pdf

Fury has different Hollows like Fire and Force. We made the costume for the Force Hollow with purple Hair and a purple glowing whip. Check out the Cosplay Kit and the Videos for more insights of the costume process.