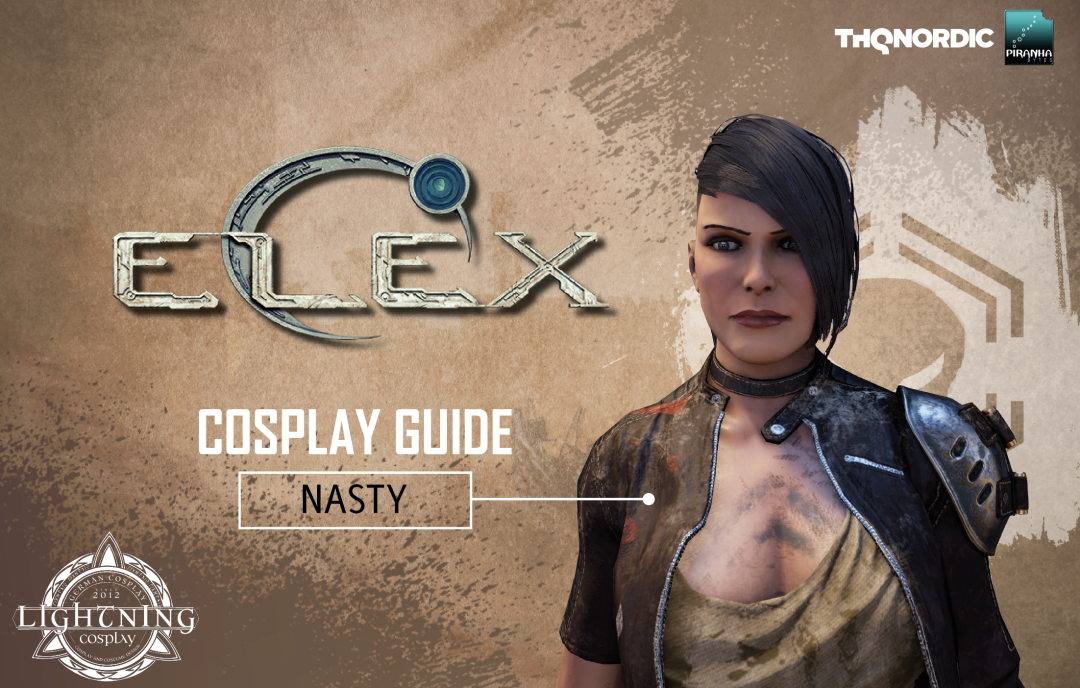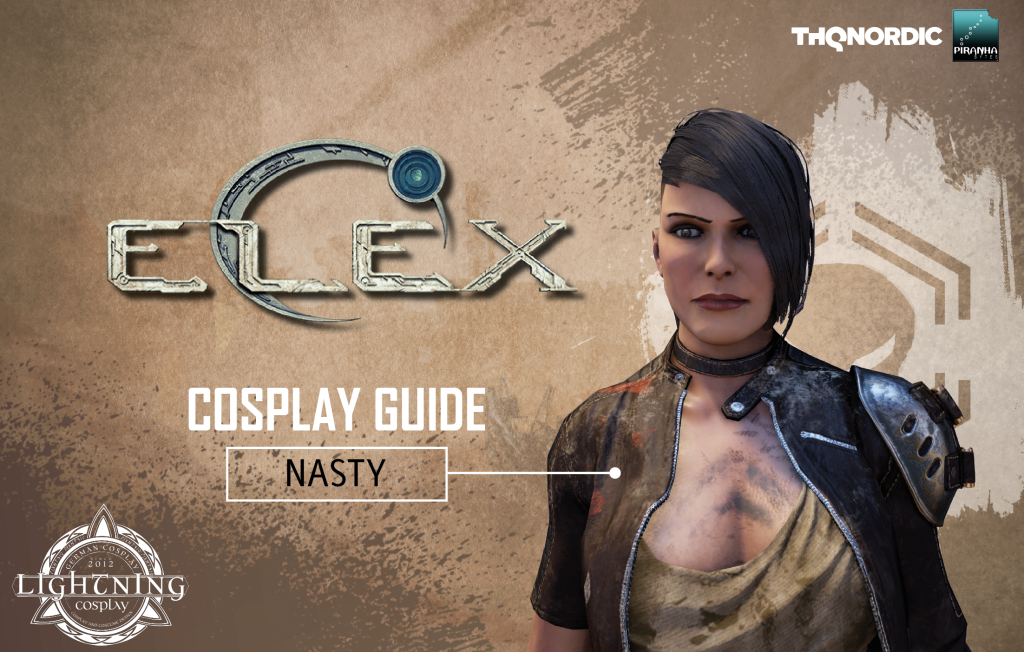 We had the honor to create two amazing costumes for the game ELEX. When it comes to planning a new cosplay the first and morst important step is to get good reference pictures of the cheracter you want to cosplay. Often this can be very frustrating because you can´t find detail shots or pictures from the backside of the outfit.
Working in cooperration with the game publisher has one big benefit: best source for reference material. THQ Nordic and Piranha Bytes provided us the best reference pics and 3D models we ever got, we got details pictures from EVERY angle. 😉
We thought it would be cool to share this with the cosplay community and give you the chance to use this great reference material for your own ELEX cosplays. So we created a cosplay guide for Nasty and for the Cleric where you can find lot of detail shots and hints and tips which Materials you can use.
We love to share our knowlege with the community and want to help you to improve yourself.
Download your cosplay kit here:
cosplay_guide_nasty
cosplay_guide_cleric
If you want to see how we made the costumes check out the Making-of Videos.
https://youtu.be/glptaHyl2C0